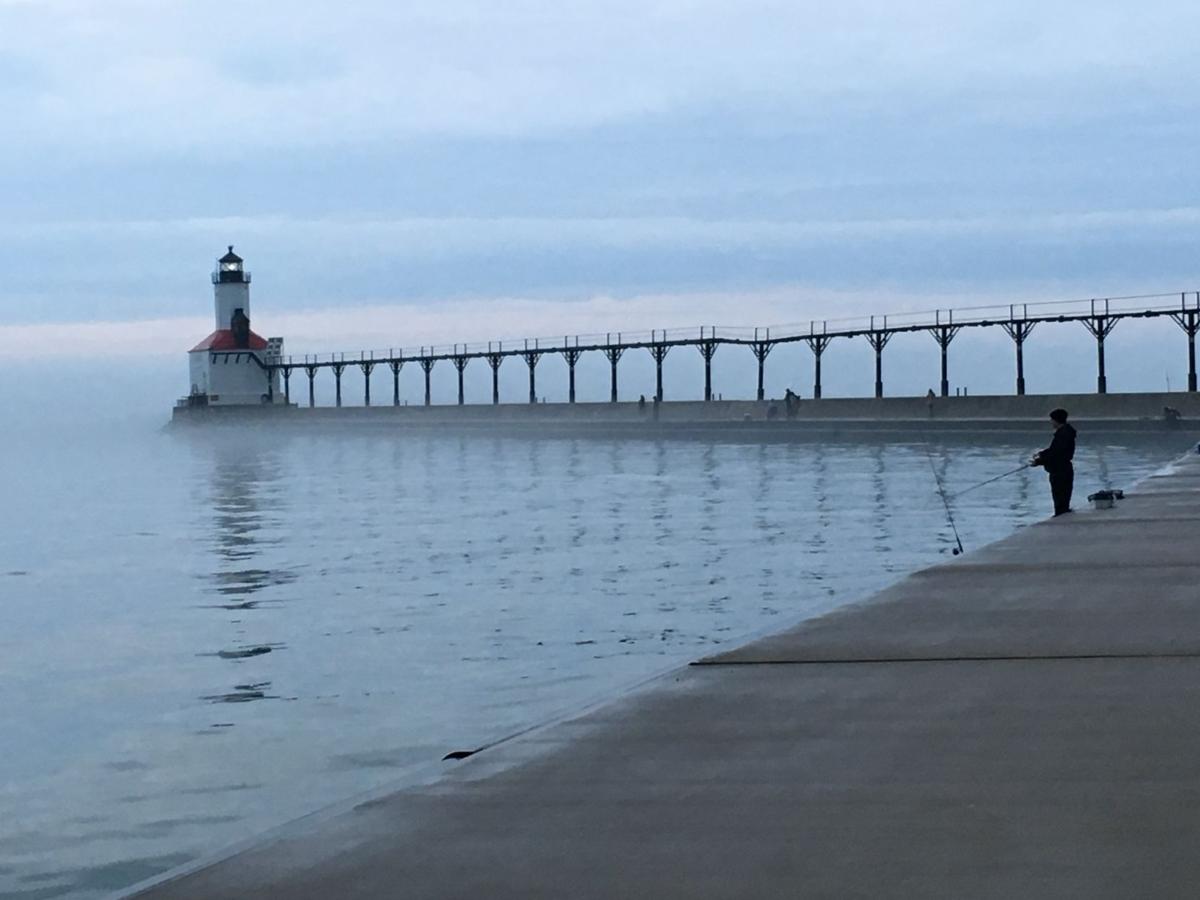 MICHIGAN CITY — An Illinois man drowned Monday, a day after a 15-year-old boy was rescued.
David VanVertloo, 66, was spotted going under about noon at Washington Park by lifeguards who, with help from a bystander, pulled him to shore.
LaPorte County Chief Deputy Coroner Mark Huffman said CPR was started on the shoreline and continued en route to the hospital where VanVertloo was pronounced dead about one hour later.
Jeremy Kienitz, Michigan City Parks Department superintendent, said the man was in the designated swimming area and with calm conditions on Lake Michigan beachgoers were allowed in the water.
"There weren't any dangerous swimming conditions," Kienitz said.
VanVertloo was from Edwardsville, Illinois, near St. Louis.
LaPorte County Chief Deputy Coroner Mark Huffman said the cause of death was ruled asphyxiation from water in the lungs.
Due to his age, it's possible the drowning could be medically related but no autopsy is planned to verify if he suffered a heart attack, stroke or some other condition.
"Being 66 years old, the possibility is certainly there," Huffman said.
Huffman said many drowning victims are from outside the area and lack the knowledge about dangers a large body of water such as Lake Michigan can pose.
"They're just not used to it. It's not a swimming pool. You have to have some knowledge of the lake," Huffman said.
A 15-year-old Michigan City boy nearly drowned Sunday when pulled from the water close to the rocks of the Lighthouse pier.
Kienitz said a lifeguard on the first dive located the boy who had been under the water for about five minutes.
He regained a pulse at the hospital and was airlifted to Memorial Hospital in South Bend where he was reported still in critical condition Monday, said Tyler Brock, a conservation officer with the Indiana Department of Natural Resources.
Brock said the boy was swimming with a group of friends and began struggling after wading out far enough to where his feet were no longer touching the bottom.
The name of the boy was not being released at this time, he said.