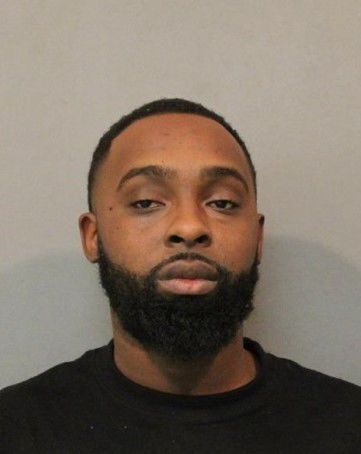 CROWN POINT — Charges filed this week allege a Hammond man attempted to attack a man with his ex-girlfriend outside a Highland bar Sunday and later abducted her.
Willie M. Walker, 29, is accused of following the woman after she drove away from Growlers On Highway just after 2 a.m. Sunday, abducting her at gunpoint from Hammond and holding her inside an East Chicago apartment.
Walker was not charged in connection with a shooting that occurred about 2:20 a.m. outside Growlers and wounded a 34-year-old Hammond man. Highland police previously said the victim told detectives he didn't want to pursue charges.
Highland police Cmdr. John Banasiak said Thursday his department was in communication with Hammond police and the shooting remains under investigation. 
Court records show an apparent link between the two cases.
Walker's ex-girlfriend told police she went to Shades of Time bar in Griffith with friends the night of Sept. 5. While she was there, she began receiving text messages from Walker, court records allege.
The woman then received a phone call from Walker, who said, "I know you're in the bar talking to a guy with the '86' jersey," documents allege.
The woman told police she and her male friend, who was wearing an "86" jersey, left Griffith and drove to Growlers.
As they got out of her vehicle, Walker pulled up behind them in his black Chevrolet Impala and attempted to attack the woman's friend, records allege.
The woman told police Walker began chasing the man, and she got back in her car and drove away. As she headed for Hammond, she noticed Walker was following her, records state.
The woman couldn't call 911, because she lost her cellphone during the fight at the bar. She pulled into the driveway of a Hammond home, where she began honking and yelling for help, according to documents.
Samaritan allegedly punched
A woman came out and attempted to intervene, but Walker punched her in the face and ordered his ex-girlfriend into his car, records allege.
The woman told police she got in, because Walker had a gun. He parked, accused her of lying to him, pointed the gun at her and struck her several times in the face, documents allege.
Walker then drove the woman to her apartment in East Chicago, she told police.
East Chicago police arrived a short time later to check on the woman's welfare and observed Walker inside, records state.
Walker initially refused to come out, saying, "I can't go to jail. I didn't do anything," according to documents.
Eventually, both Walker and the woman came out. Police found a gun tucked between a mattress and a box spring, records state.
A magistrate entered not guilty pleas on Walker's behalf during an initial hearing Wednesday, records show. He faces eight felony counts, including kidnapping, criminal confinement and battery.
Walker's formal appearance before Judge Jamise Perkins is set for Friday.