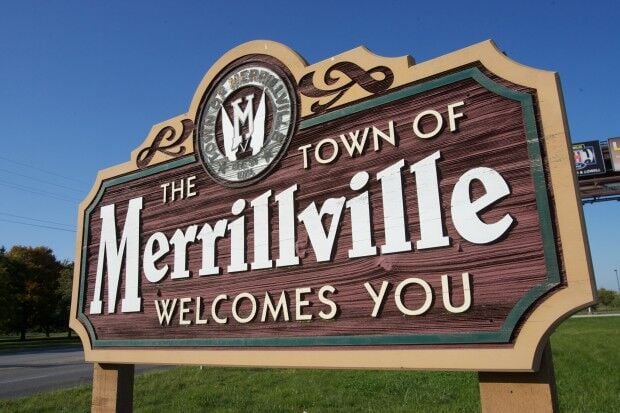 MERRILLVILLE — A facility the town manager describes as "massive" is eyeing the AmeriPlex site at Broadway and 93rd Avenue.
Patrick Reardon said he didn't know who the user was and said it was one of several new developments in the works, some of which are in the AmeriPlex at the Crossroads complex.
Details are limited about what could be coming to town, he said.
Reardon said it also isn't yet known if the company would be seeking incentives from Merrillville.
In other news, AmeriPlex is the possible site of a 225,000-square-foot facility.
Reardon said Merrillville can't disclose the user, but construction could begin in the fall.
He said the occupant is expected to use about two-thirds of the facility, and the remaining space in the building would go to market.
Merrillville Planning Director Sheila Shine said a frozen food distributor is seeking a location to build a new 200,000-square-foot facility.
She said she had conversations with a representative from the company who indicated land in the AmeriPlex at the Crossroads and property on Colorado Street are among places the company is considering.
"Merrillville is still in the running," Shine said.
A new auto repair business on Merrillville Road and a 50,000-square-foot spec building in AmeriPlex are among other potential new developments in the town, officials said.
"While it's been challenging, (the) staff's working from home," Reardon said. "We've moved these projects down the line and it's positive news and we're looking for bright things just around the corner."
Reardon said some of the developments could require the action of the Town Council, Plan Commission, Board of Zoning Appeals or Redevelopment Commission before they move forward.
"We're confident that these projects will happen," he said.
In addition to potential new development, there are several businesses pursuing interior and exterior remodeling projects, Shine said.
She also indicated Sophia's House of Pancakes has plans to lease the former Bakers Square site on U.S. 30 and Mississippi Street.
Reardon said work also is expected to prepare multiple properties for possible development.
This includes the demolition of dilapidated structures in the former Carriage House area at 73rd Avenue and Madison Street.
That location is made up of three parcels, and Merrillville has acquired two of them.
"Those properties will be cleared and that corner will be ready for new development by the fall," Reardon said.
Merrillville also continues efforts to obtain the third parcel of that site.
Shine said demolition also is planned for the former Piatak Meats facility on Broadway. She said the owner of that building will raze the property because of structural issues there.