HAMMOND — When a $45-million YMCA opens at the former Woodmar Mall site next to the Hammond Sportsplex, there will be enough parking, Hammond Mayor Thomas McDermott Jr. promised Wednesday. 
McDermott fielded questions about the new YMCA facility during his Mayor's Night Out forum, held at the soccer fields in the sportsplex. 
"(An) integral part of the new YMCA proposal is a massive expansion of the parking in this entire area — massive expansion of parking," McDermott said.
"There's going to be parking in areas right now that you can't imagine. ... We're going to go further down 167th. We're going to create more parking over on the other side of what'll eventually be the Y." 
The parking lot near NorthShore Health Center also will be better utilized, McDermott said. 
Announced in late May, the new YMCA facility — a partnership with the city and Dean and Barbara White Family Foundation — will be transformational for the Woodmar area, McDermott said. 
The existing YMCA will continue to operate when the new, "destination" YMCA opens in the coming years, McDermott said. 
The "current Y would be more geared towards after school, summer camps and things like that, and the newer Y would be geared more towards traditional — people that are working out, sports," McDermott said.
Church plans to rebuild
Kelly Kearney, chief of inspections for Hammond, said the church's pastor was trying to raise funds to rebuild or demolish the property, which is now set to be razed by the city. 
"The pastor that was in charge and owns the church acted very quickly when it collapsing — roof caved in, walls caved in. He did everything we asked, as far as making it safe," Kearney said. 
Councilman Barry Tyler Jr., 3rd-D, emphasized the city tried to work with the family, "instead of the city stepping in and just tearing down a church that has been in their family for, I want to say like close to 50 years, maybe." 
Tyler noted the city is working with the family to retrieve items from the church before it is razed over the summer. 
"The family is planning to rebuild on that site," Tyler later added. "I think the church was well over 100 years old, so there's going to have to be some updates if they do want to rebuild, but they do plan on keeping that location and restarting the church, hopefully sometime soon in the future."
Residents also shared concerns about Harrison Park, for which the city has projects planned. 
Those present also heard work on the city's water tank at Columbia Avenue and East 165th Street is set to wrap at the end of July or early August.
Key to city awarded
McDermott also presented a key to the city to Ronald Novak, who leads the city's environmental management department. 
"He's been doing this for 50 years for the city of Hammond. He celebrates it this year, actually in June," McDermott said. "I have a lot of respect for him. Institutional knowledge is huge, and we've always been blessed in this administration to have people who've been around and have seen things." 
McDermott said that institutional knowledge was beneficial when he first took the helm of the mayor's office at 34, and remains valuable today. 
"It takes a person with strong character and willpower to stay committed and loyal at their job for so many years," McDermott said, later adding Novak serves as the liaison between the city, the Indiana Department of Environmental Management and the U.S. Environmental Protection Agency. 
Novak, after receiving the key, which was mounted on a plaque, said McDermott built on his father's legacy, and has "put the pedal to the metal in regards to moving this city forward."
"It's good to see that with economic development, there can be environmental protection," he said, later adding:
"I love what I do. I love to protect this city, and I enjoy all the calls that come in that have problems that we try to solve on a local, state and federal level."
The next Mayor's Night Out is set to begin at 6:30 p.m. Oct. 6 in the Jefferson Elementary School cafeteria. 
WATCH NOW: The Times Photos of the Week
WATCH NOW: Photos of the week
Griffith High School commencement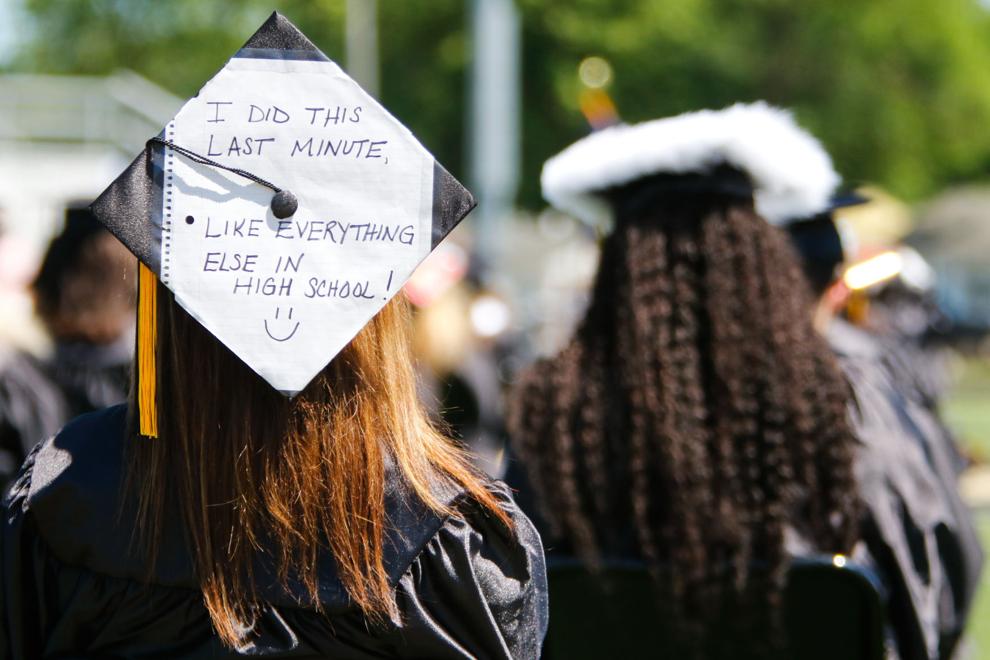 Griffith High School commencement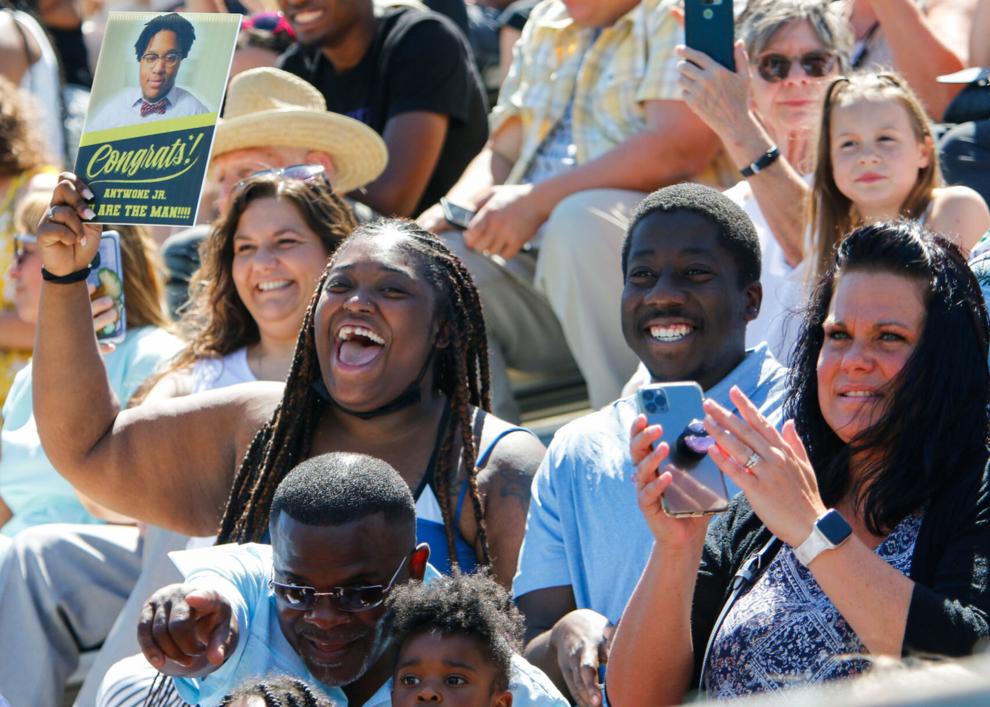 Griffith High School commencement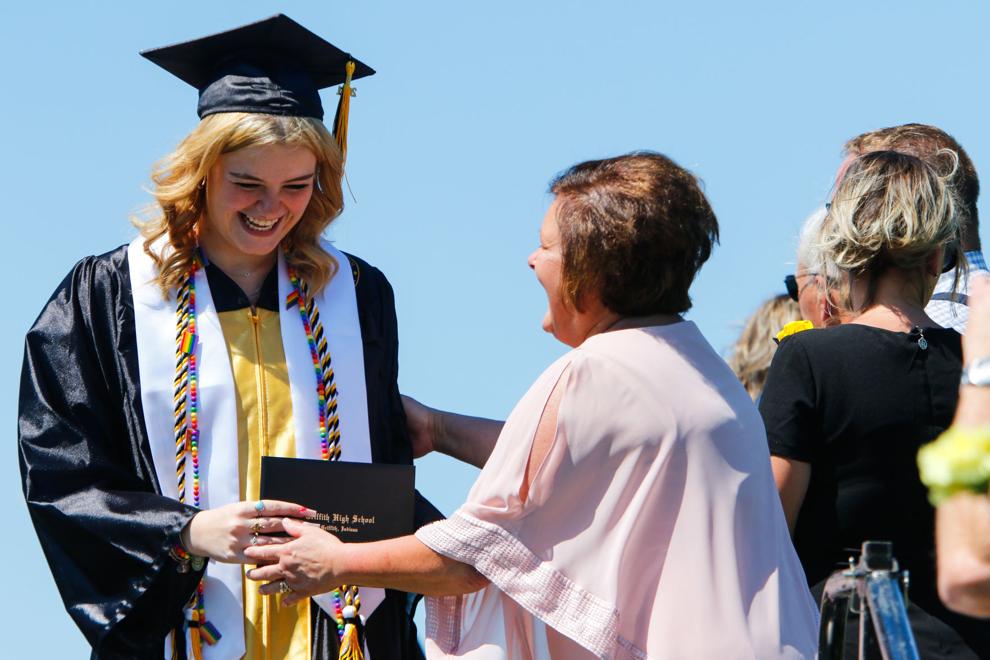 Griffith High School commencement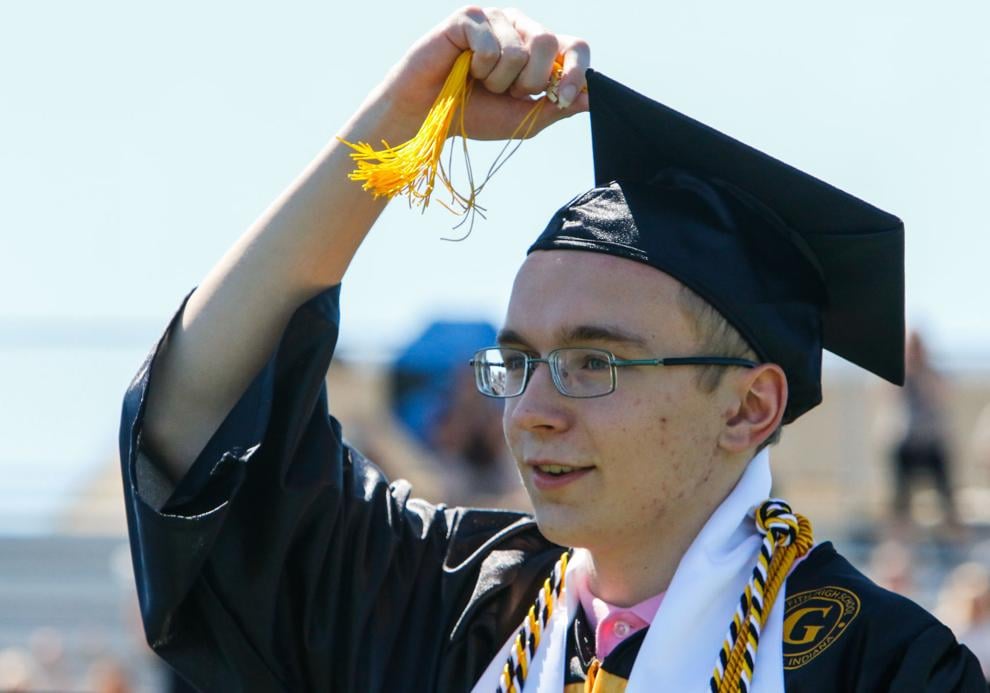 Uran talks road projects, downtown Crown Point parking at monthly forum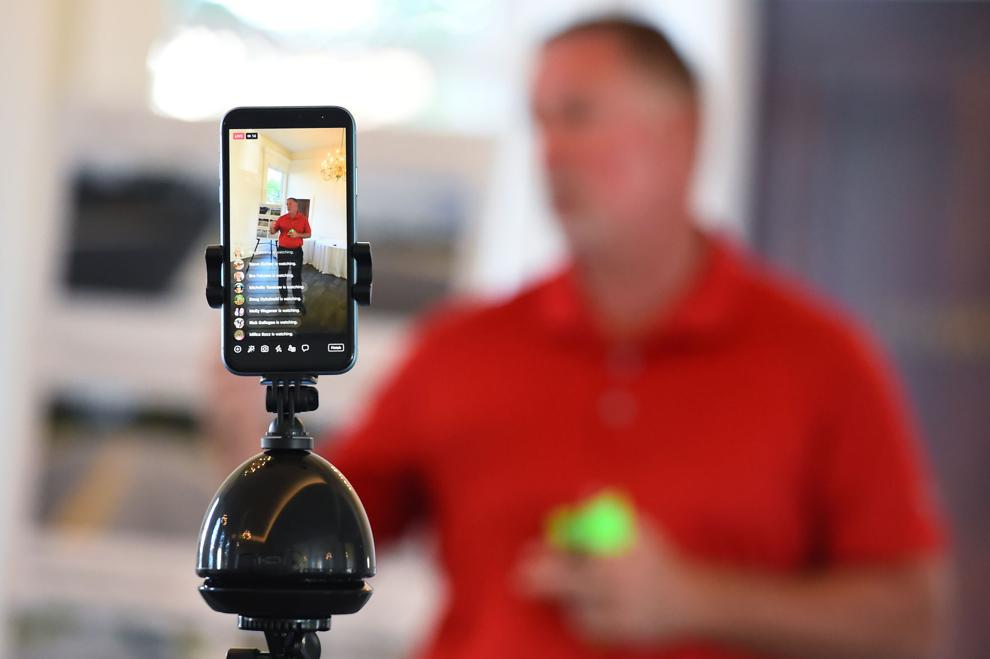 Uran talks road projects, downtown Crown Point parking at monthly forum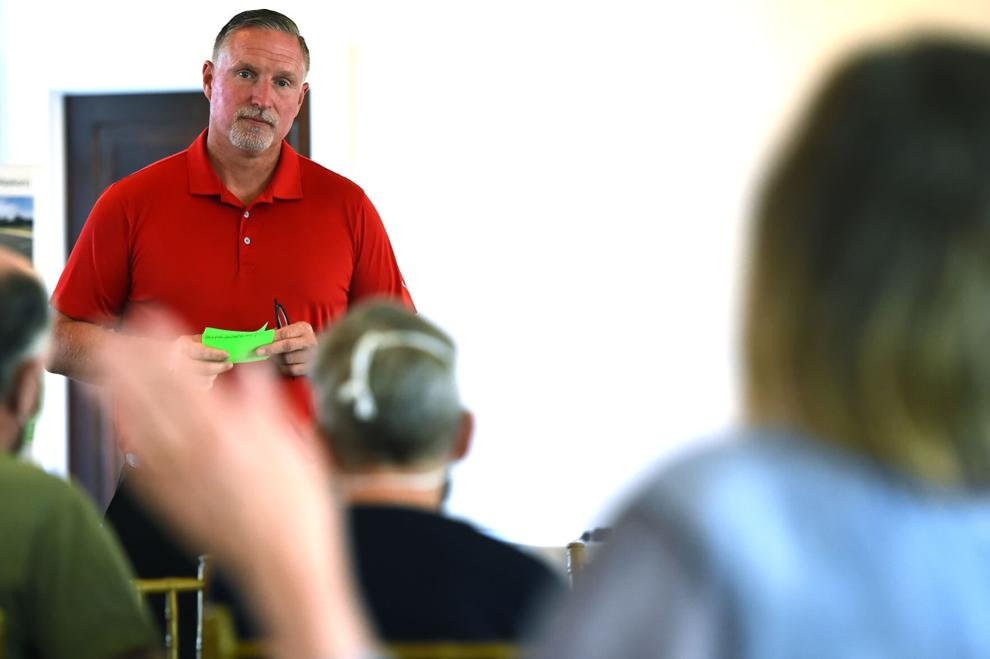 Rally for Jamal Williams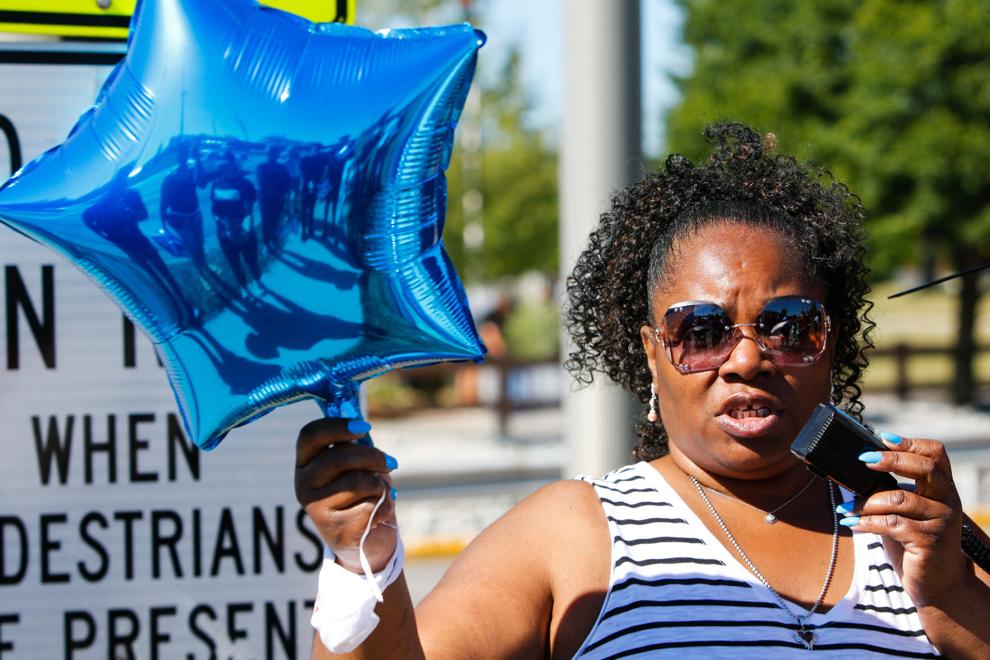 Rally for Jamal Williams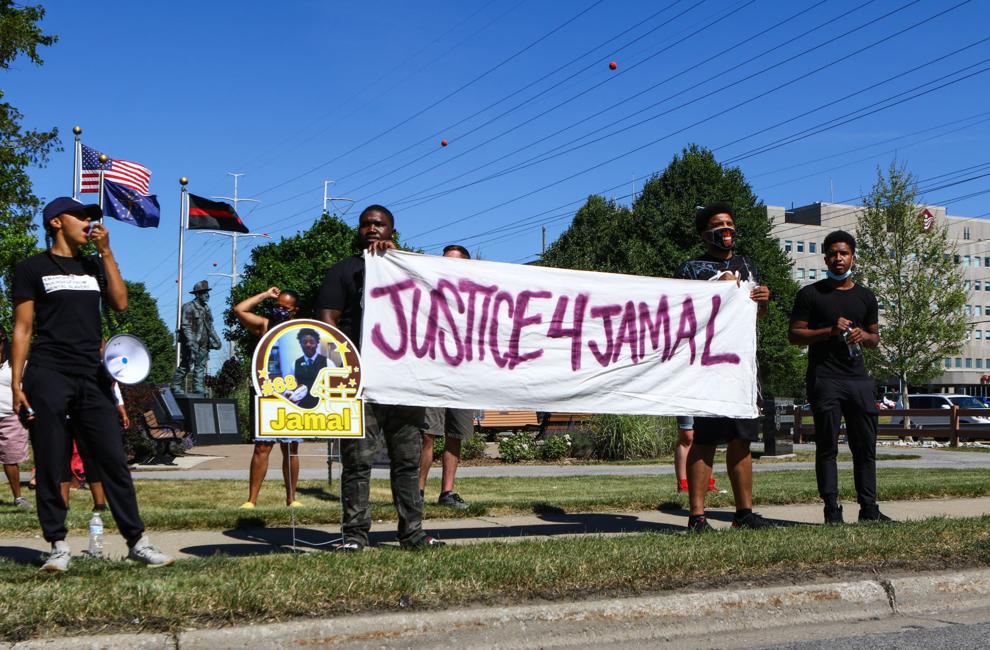 Rally for Jamal Williams
Cameron Baker gets an honorary badge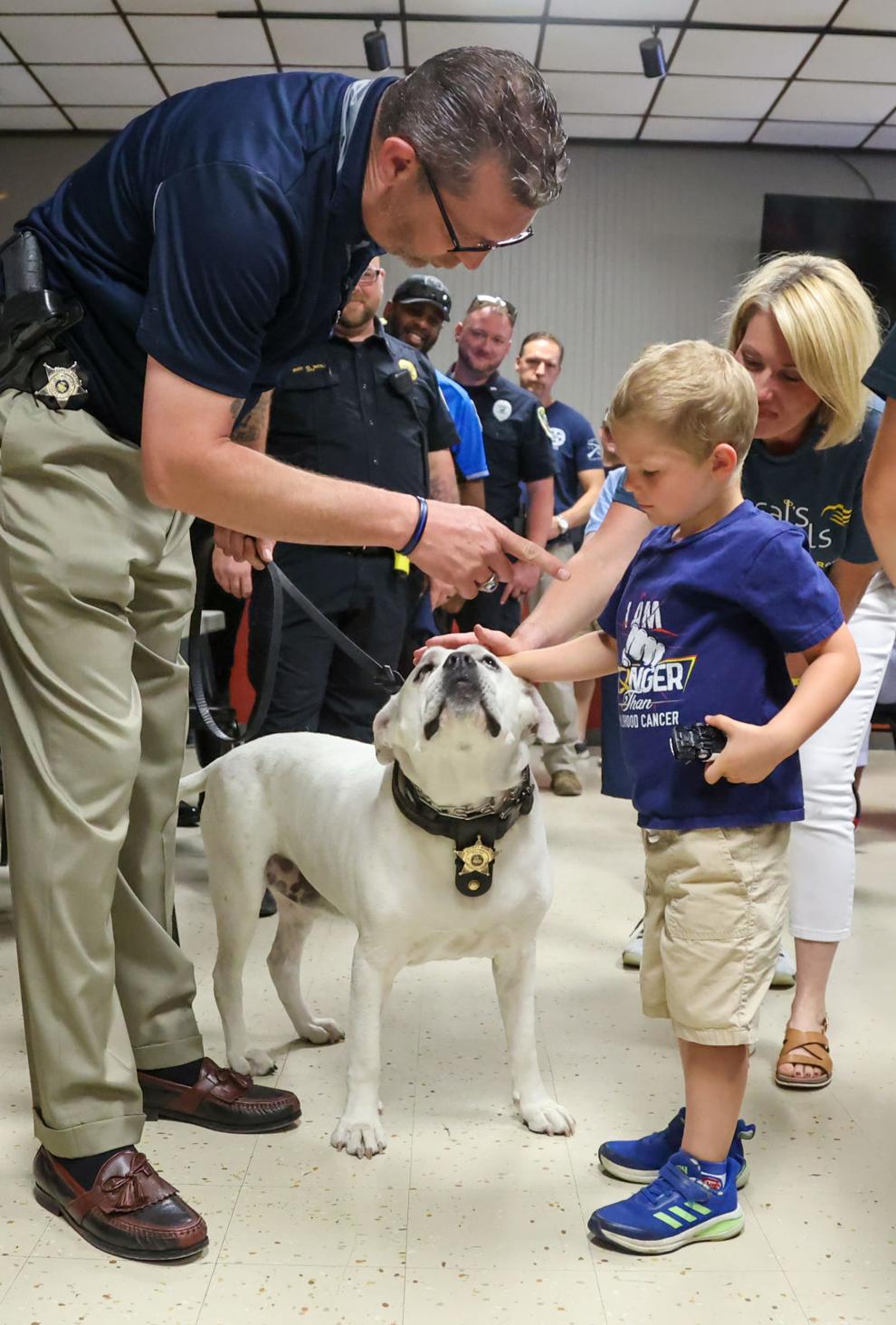 Cameron Baker gets an honorary badge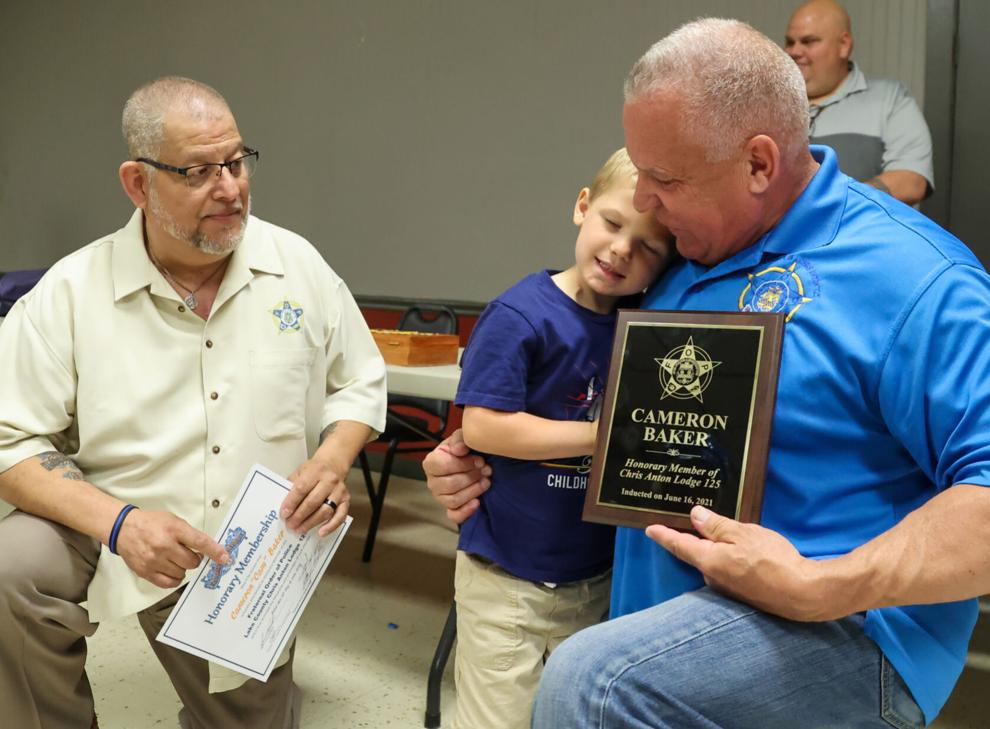 Cameron Baker gets an honorary badge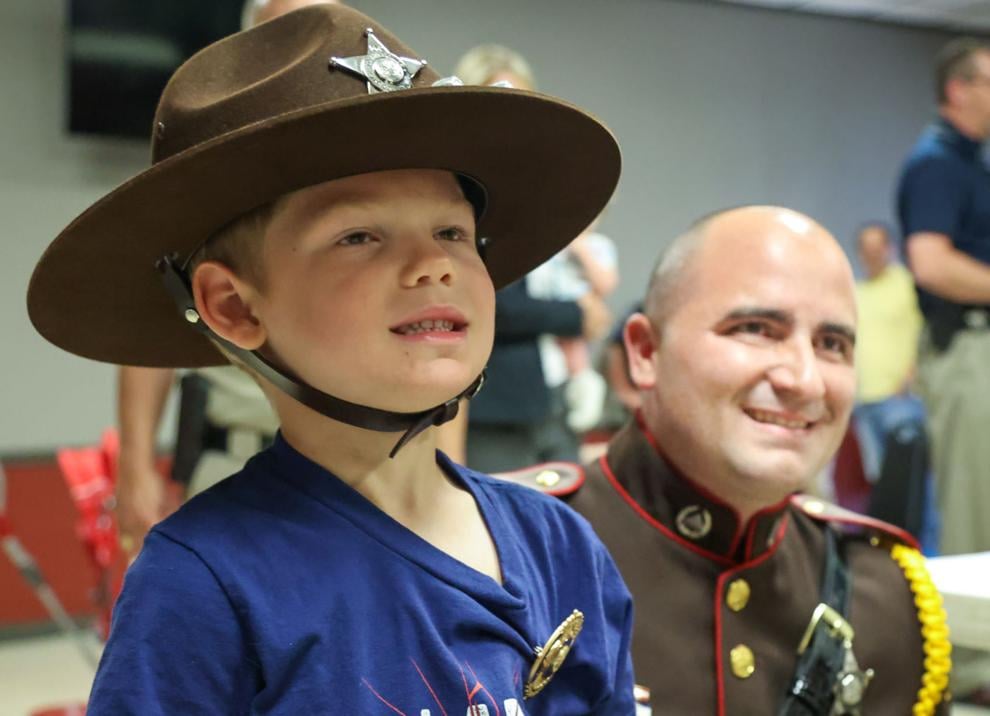 ribbon cutting/tour of remodeled pavillion, dunes state park
ribbon cutting/tour of remodeled pavillion, dunes state park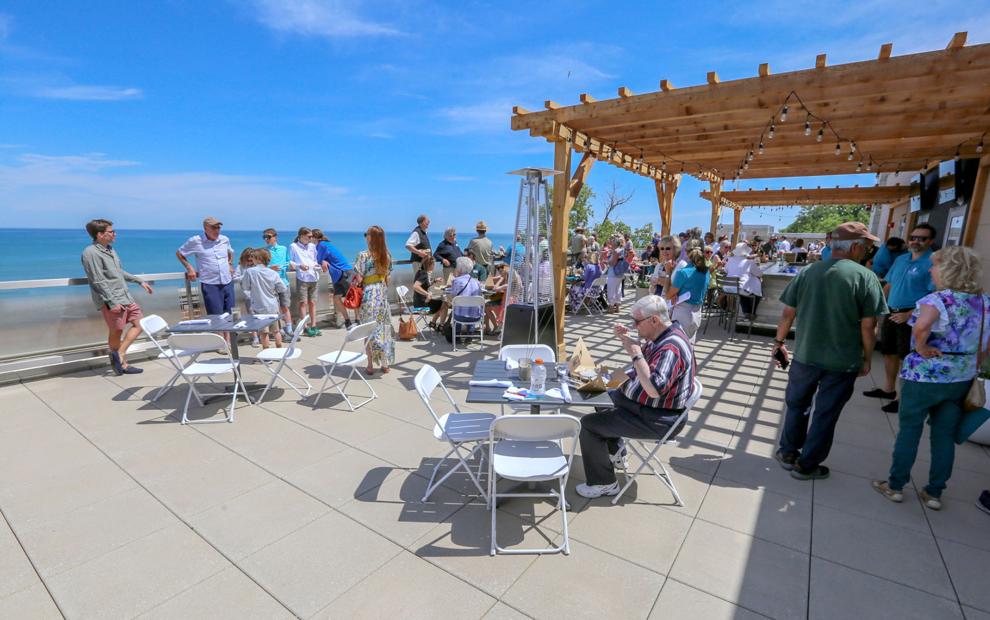 ribbon cutting/tour of remodeled pavillion, dunes state park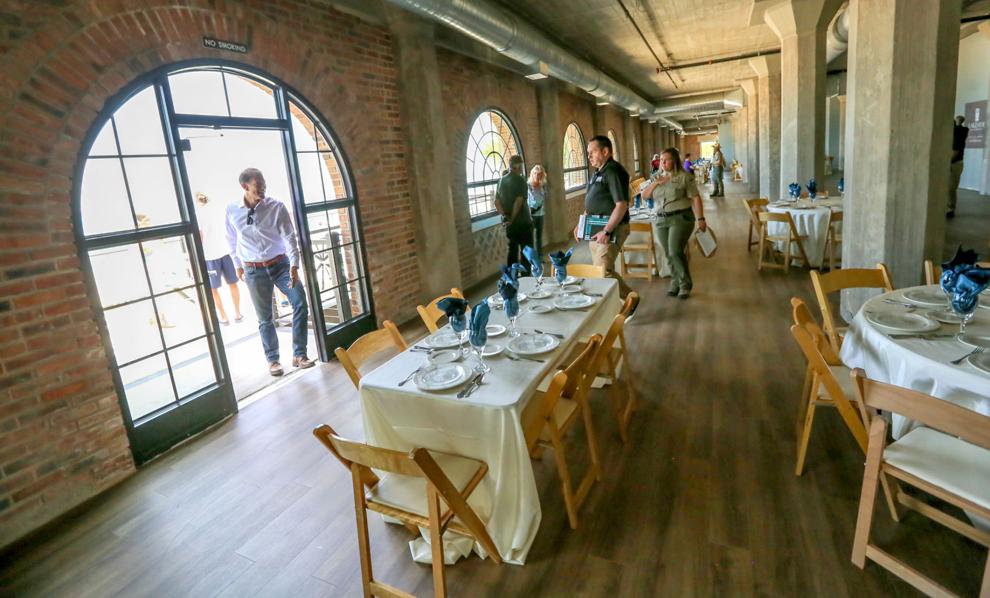 ribbon cutting/tour of remodeled pavillion, dunes state park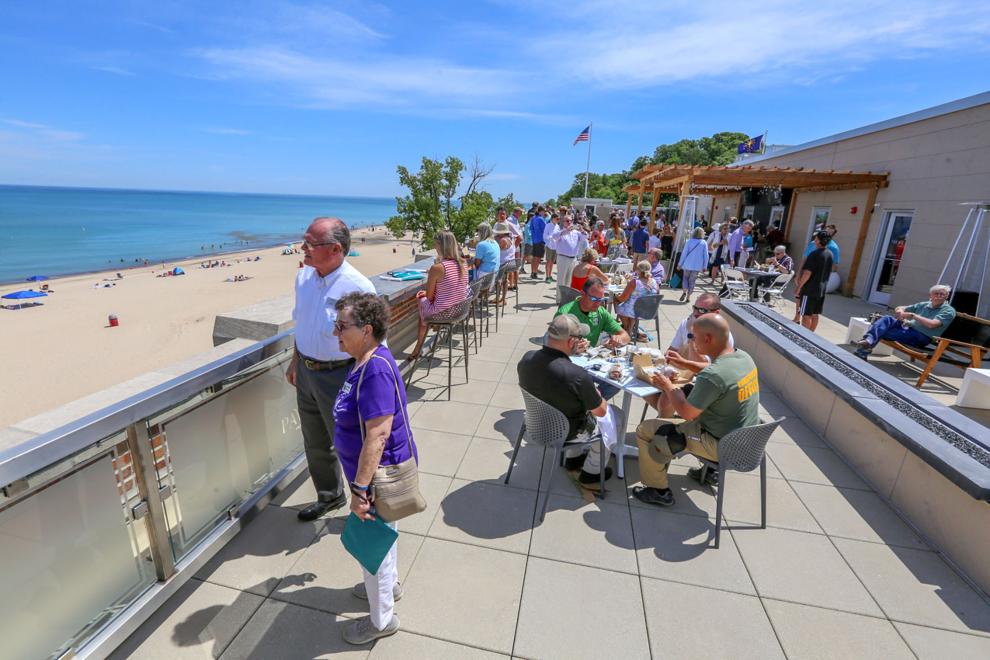 School City of Hammond opened vault with artifacts from early 1900s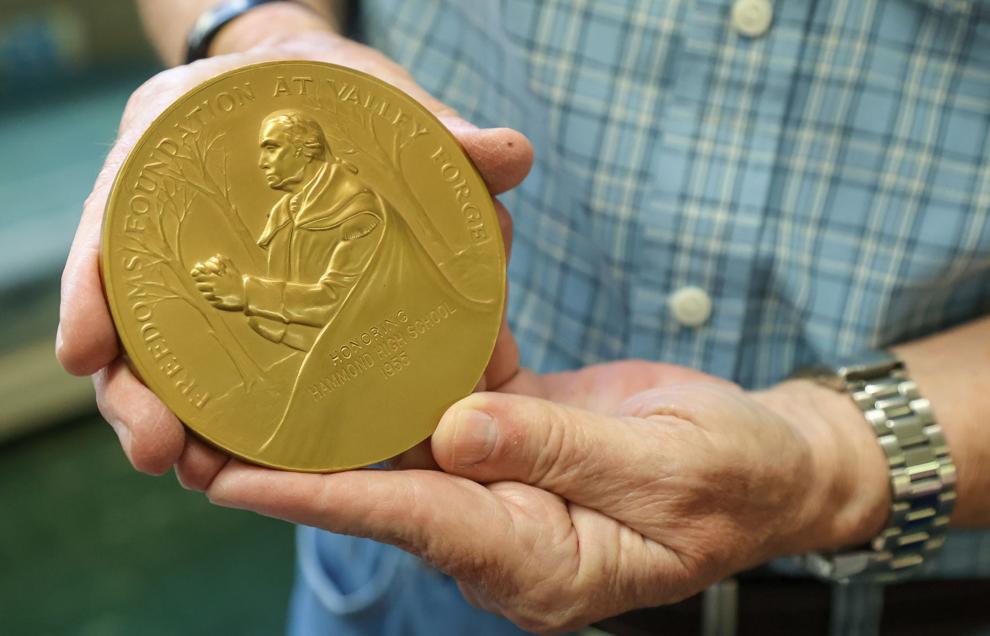 School City of Hammond opened vault with artifacts from early 1900s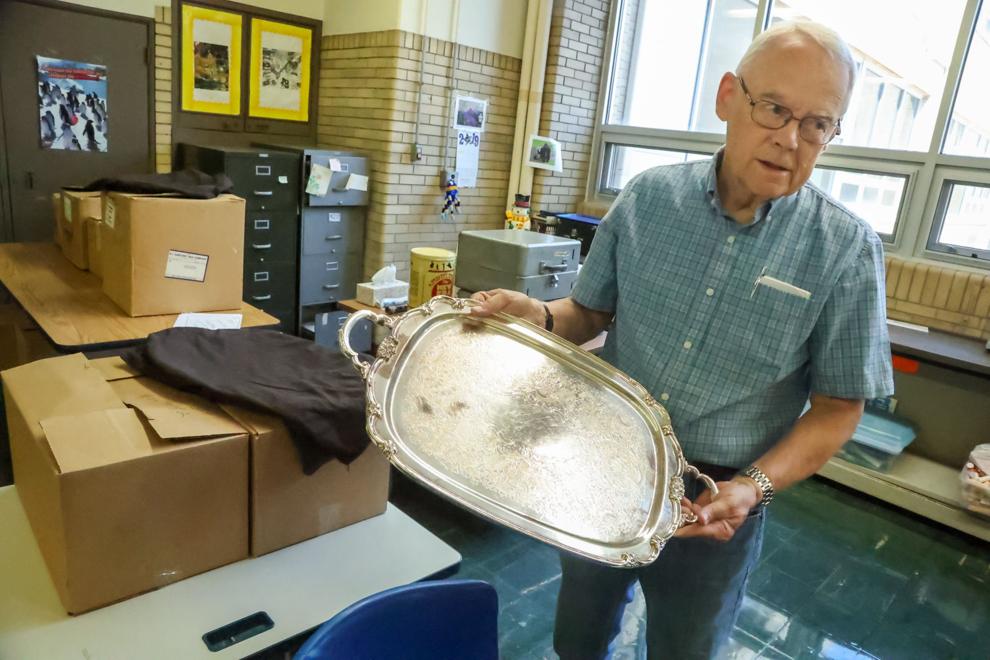 School City of Hammond opened vault with artifacts from early 1900s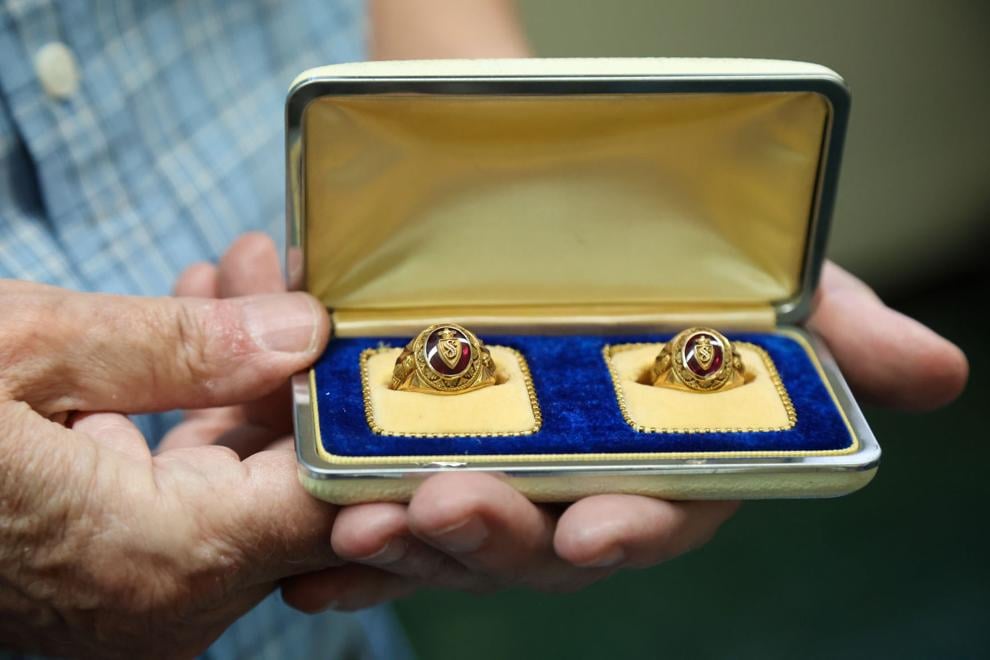 School City of Hammond opened vault with artifacts from early 1900s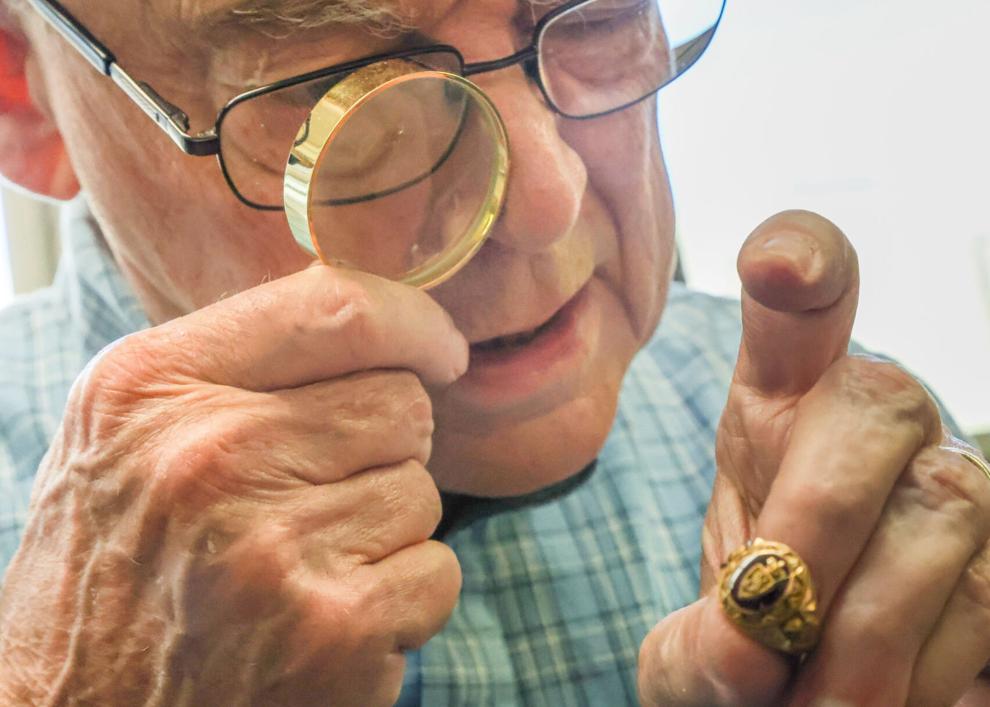 School City of Hammond opened vault with artifacts from early 1900s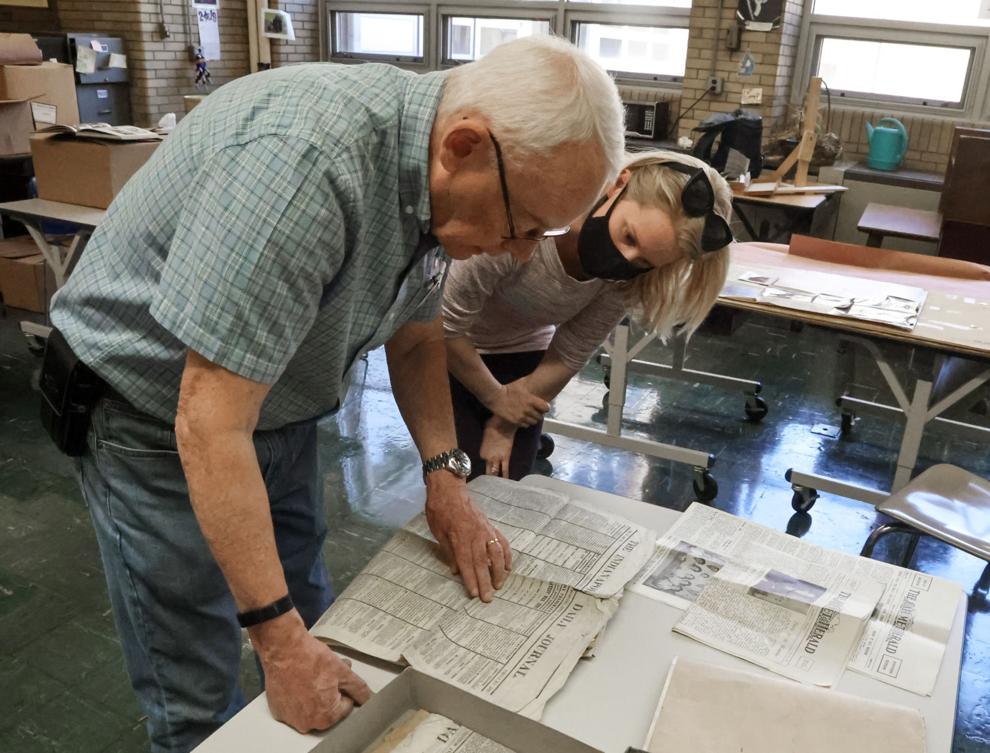 Indiana Ballet Theatre rehearsal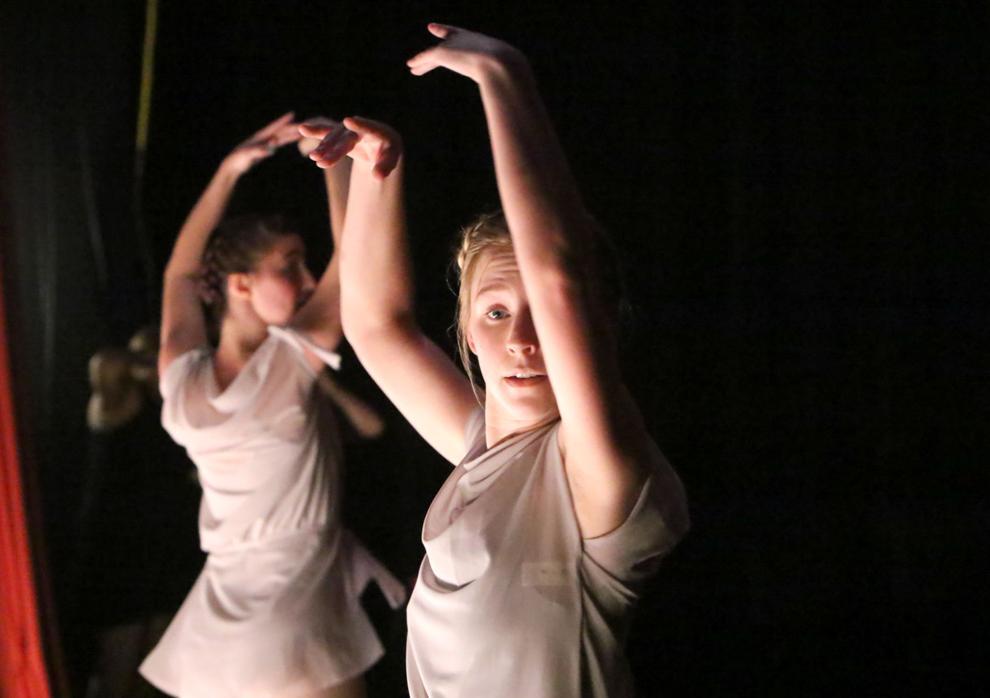 Indiana Ballet Theatre rehearsal,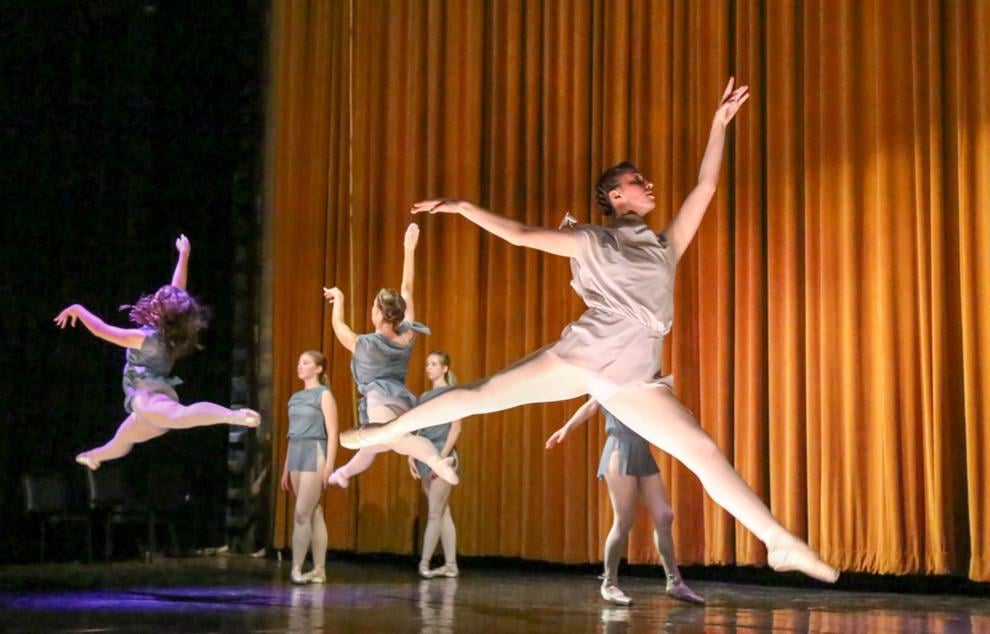 Indiana Ballet Theatre rehearsal,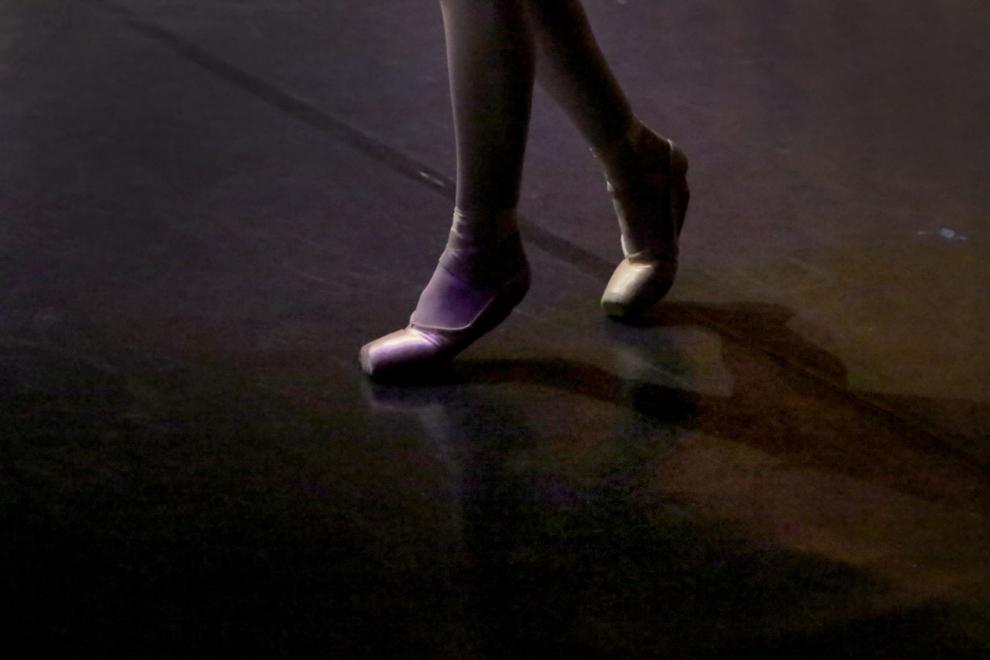 Indiana Ballet Theatre rehearsal,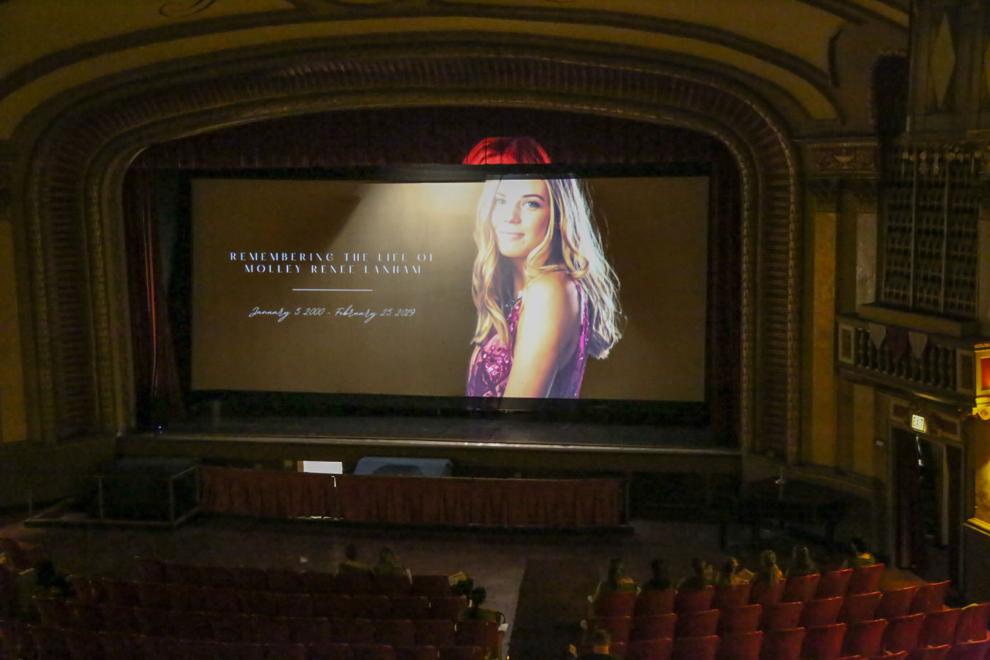 Hammond hosts its inaugural Juneteenth celebration
Hammond hosts its inaugural Juneteenth celebration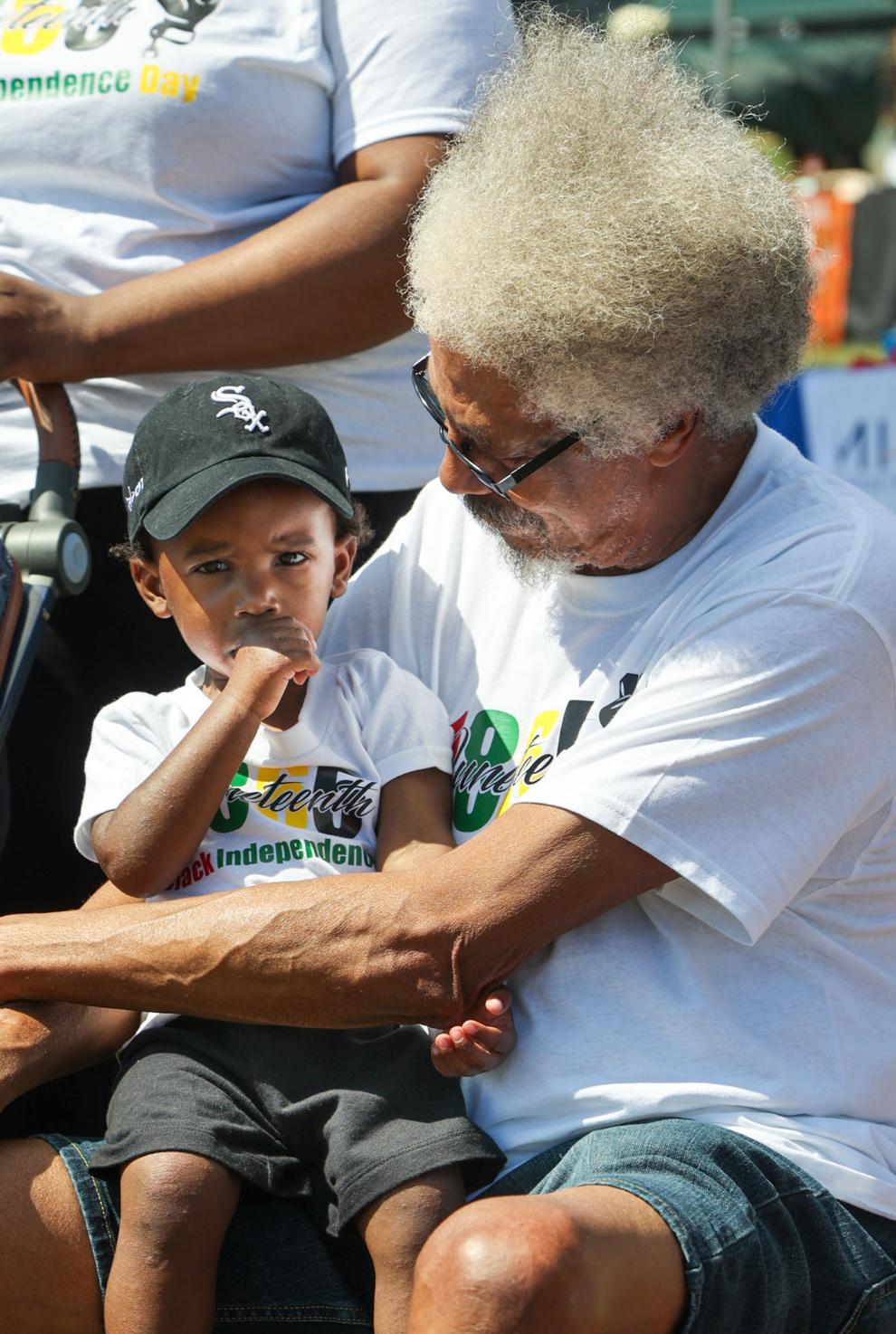 Hammond hosts its inaugural Juneteenth celebration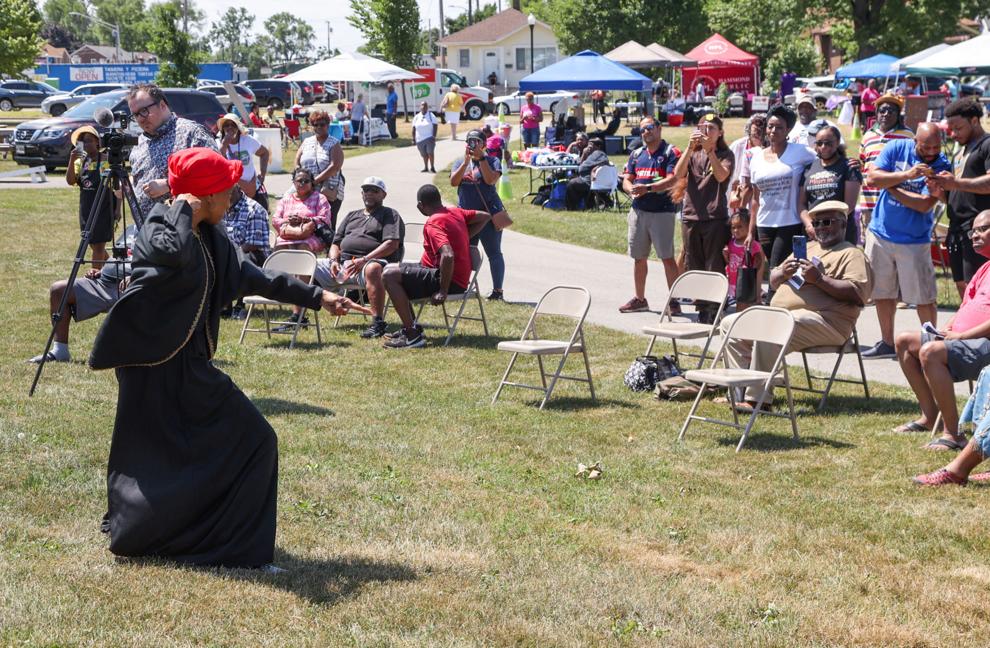 Hammond hosts its inaugural Juneteenth celebration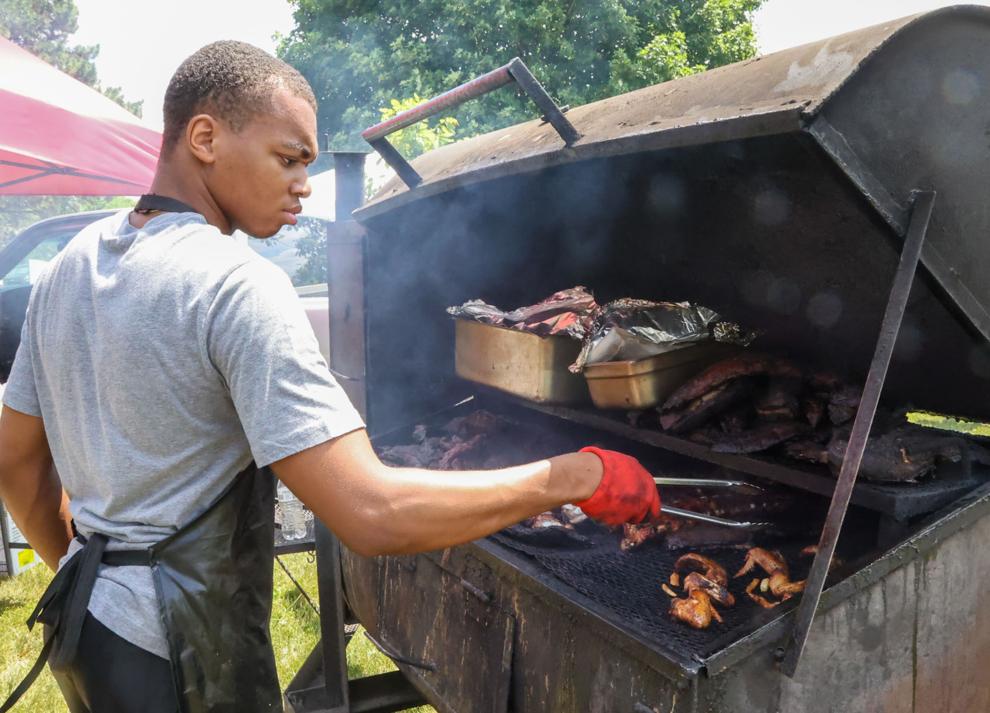 Kawann Short Youth STEAM and Football Camp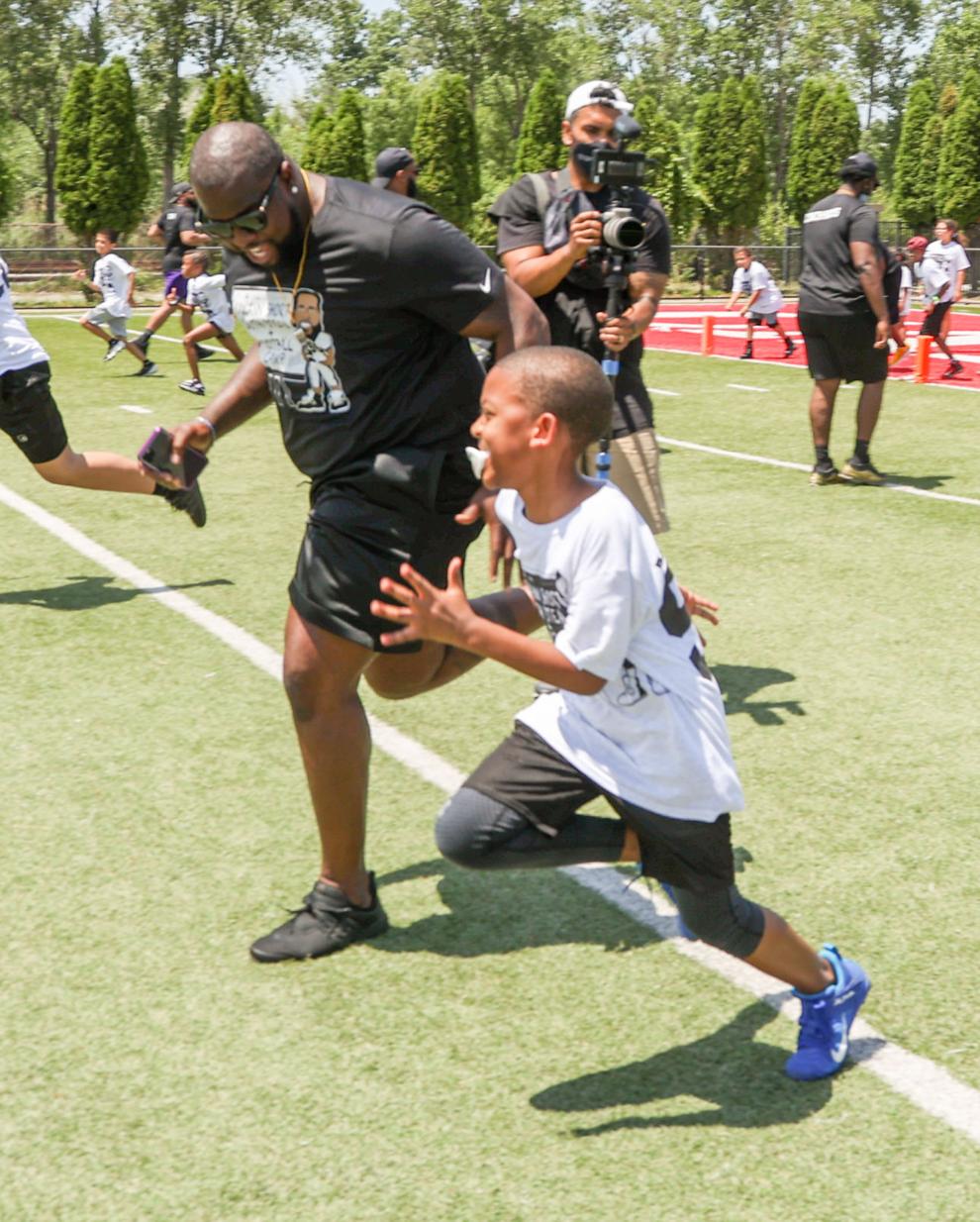 Kawann Short Youth STEAM and Football Camp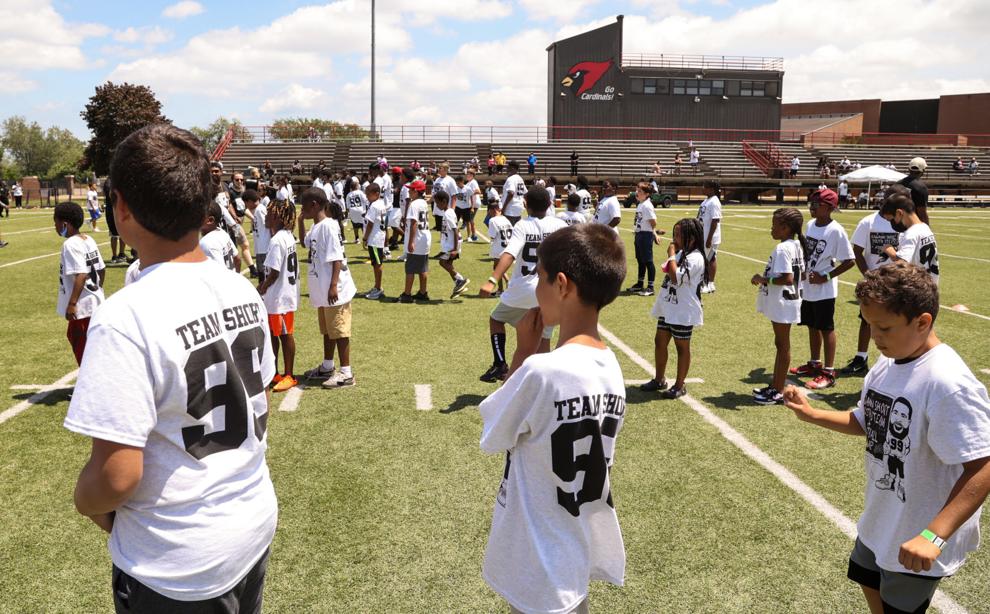 Kawann Short Youth STEAM and Football Camp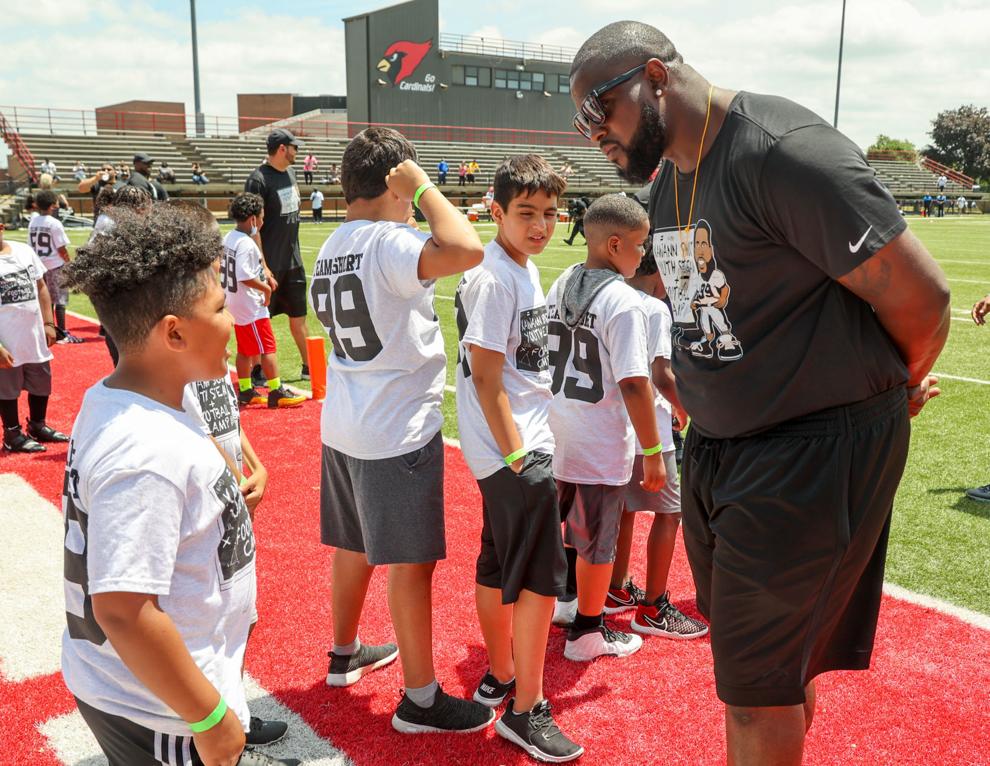 Kawann Short Youth STEAM and Football Camp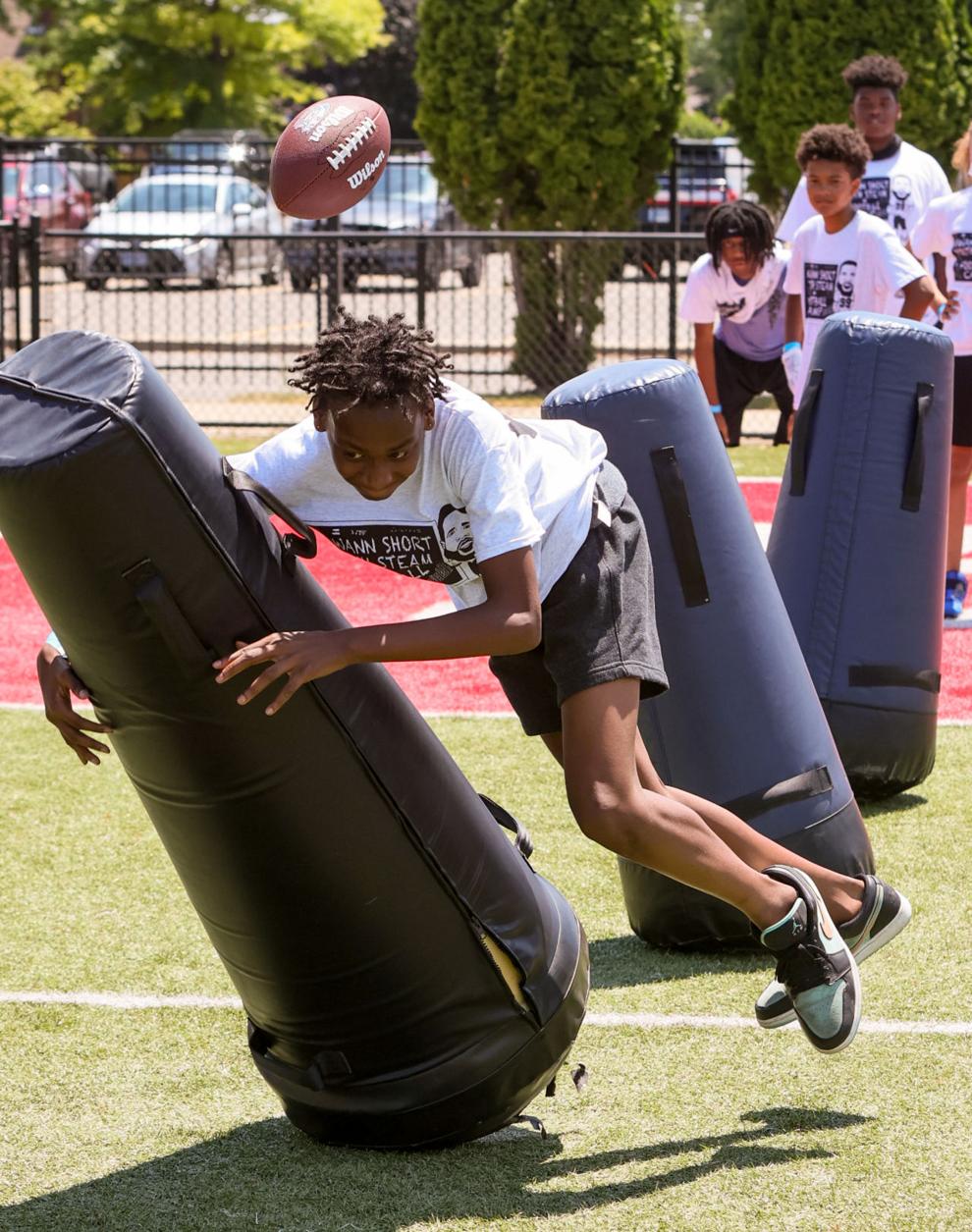 062021-nws-kyrin_01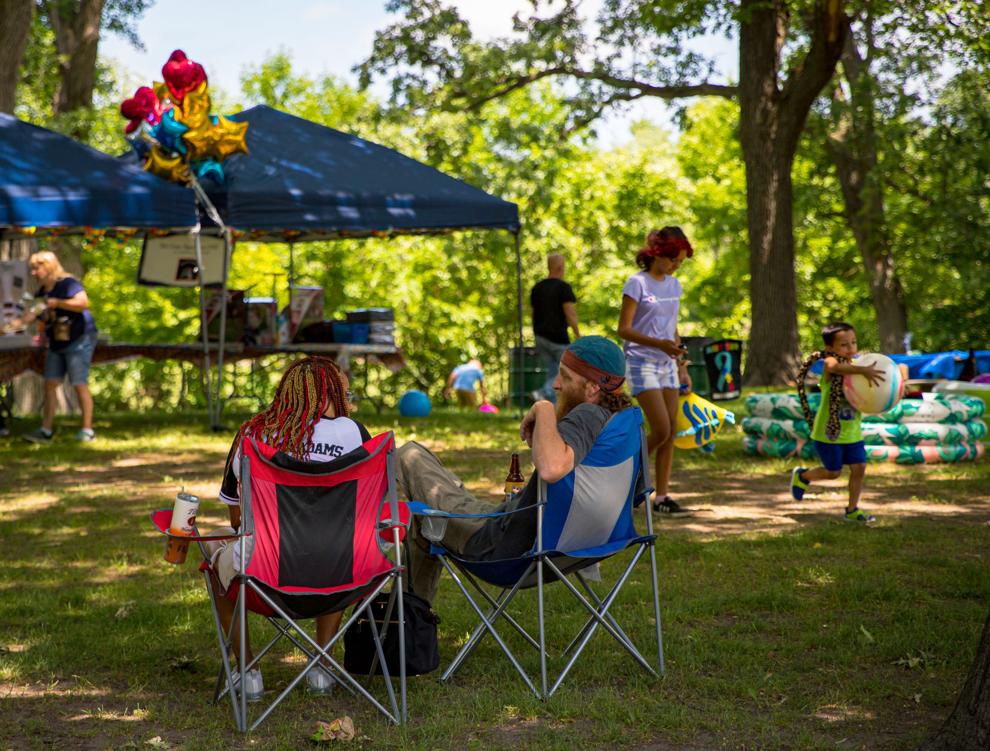 062021-nws-kyrin_02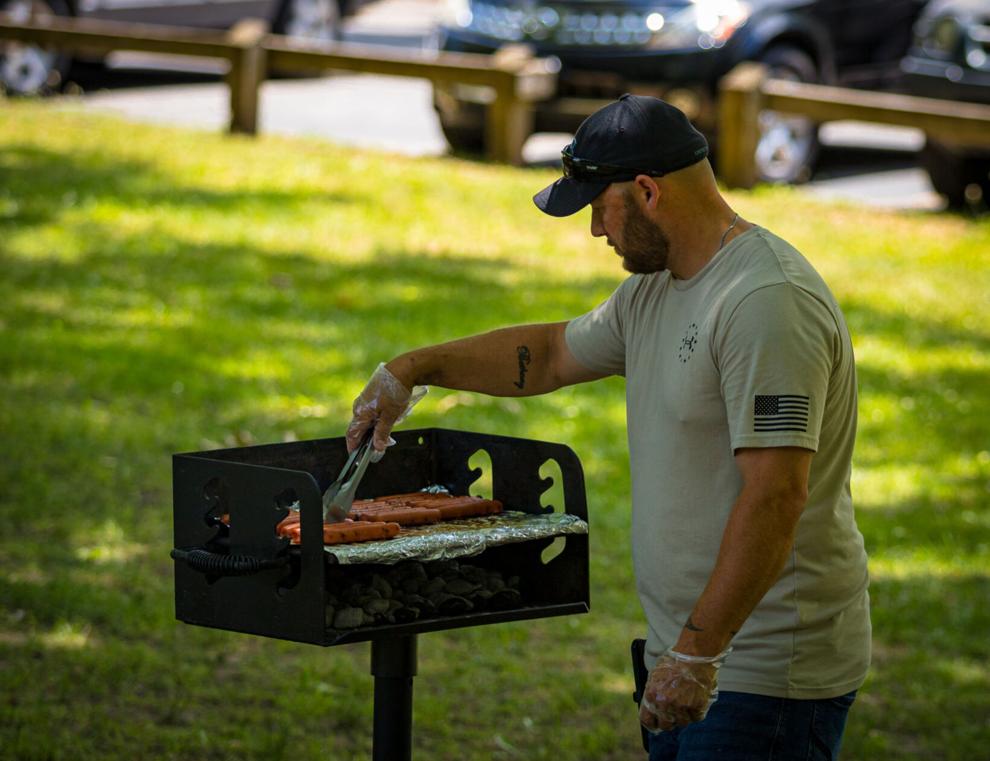 062021-nws-kyrin_05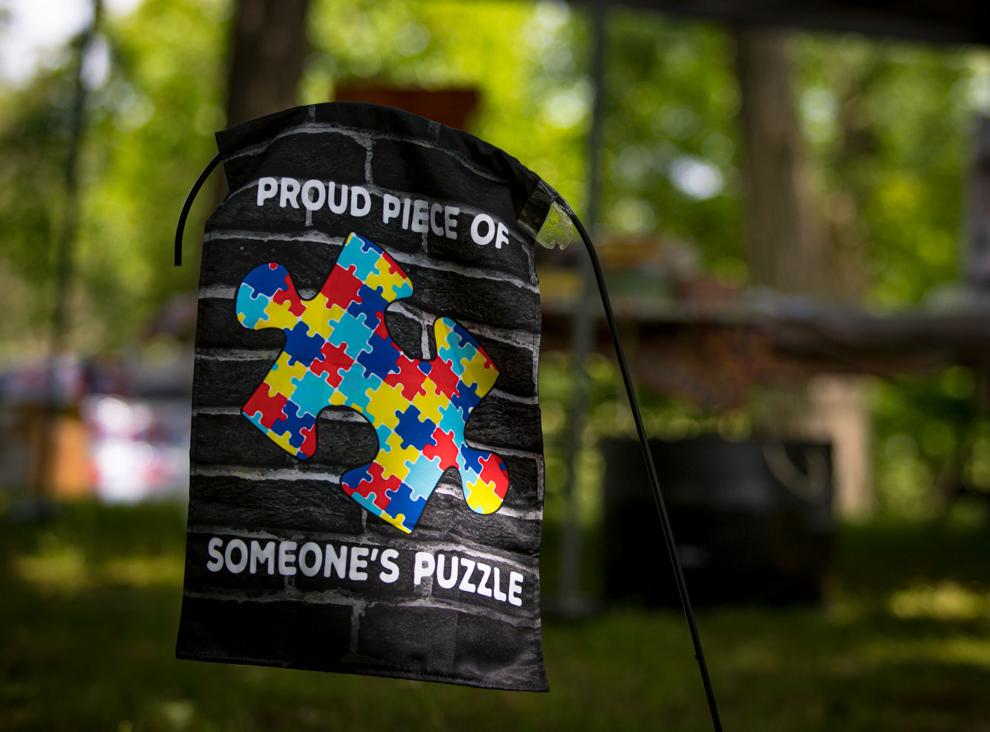 062021-nws-kyrin_07