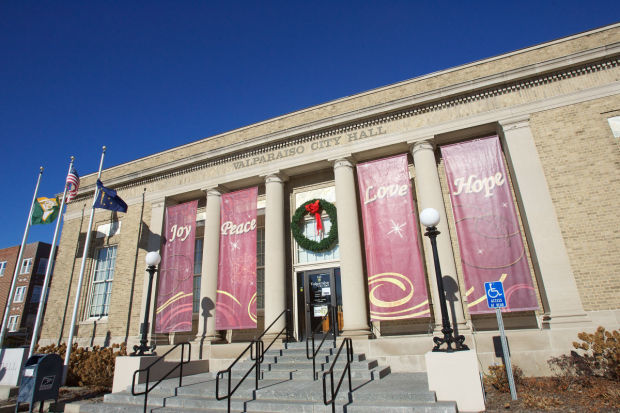 VALPARAISO — The annual appointment of a School Board member by the City Council involved a process like none other in the past because of the COVID-19 pandemic, but, in the end, Kurt Minko was chosen for the four-year term on the board.
The six candidates went through a first round of questioning by the council conducted completely by phone the first week in May. On June 1, the next round was held at City Hall with all the candidates and the city officials wearing masks. The public could not attend except electronically and had to submit its questions by email prior to the meeting.
After the second round, the council voted to appoint Minko. He will replace retired longtime school principal Paul Knauff, who was seeking his third term. Minko's term begins July 1, and he will step down from his position on the city's Utilities Board, where he's served for nine years, on June 30.
"I thought this was a good time," Minko, 52, said of his decision to seek the school board appointment. "It's a big commitment, but it's a worthwhile endeavor."
The father of four, the youngest of whom just graduated from high school, said he really enjoyed working with kids as a volunteer football coach for the past five years and decided to take it to the next level. He said, as a youngster growing up without a father and constantly moving, coaches and teachers were among the biggest influences on his life.
"This is an important thing we are all doing. The schools are very important to the community. What I want to do now is learn from the current board members and school leadership. I will do a lot of listening and seek to understand everything. I will put my nose down and work hard."
Minko founded his own company Retro-Tech Systems, which developed energy efficiency plans for schools and others. He sold the company three years ago and works as an investor now. One of his first duties with the board will be the selection of a new superintendent to replace Julie Lauck, who resigned earlier this year.
"I'm sure they've done a lot of work already, and I look forward to learning from that," he said. "I'm really excited to work with the board and the administration and be a part of the community."
In addition to Knauff and Minko, those seeking appointment were retired teacher Jeanine Conroy; Ron Donahue, inHealth Ambulance CEO; NIPSCO Manager Brett Furuness, and Joseph Markovich, president and CEO of JCMA Inc.