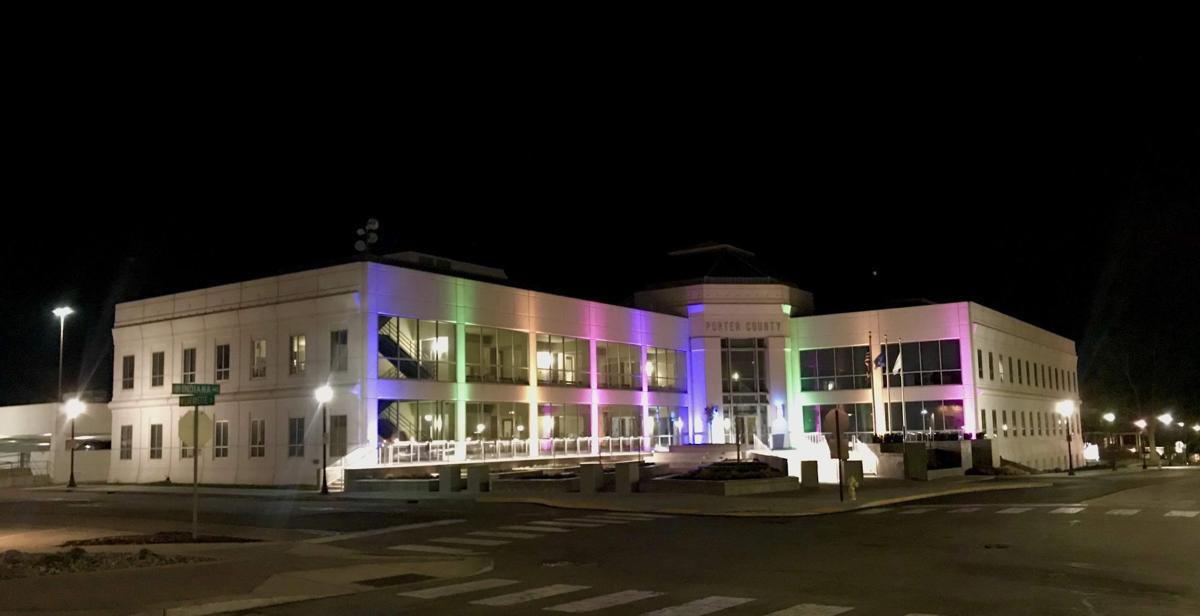 VALPARAISO — A new access road could pave the way for construction of a new Morgan Township Elementary School.
East Porter County School Corp. plans to build a road linking County Roads 250 South and 300 South, Porter County Engineer Michael Novotney told the county's Stormwater Management Board.
The existing access to Ind. 49 would be primarily used for firefighters whose station is just north of the school building, Novotney said. The new north-south access road would connect with the existing entrance to the campus on 250 South.
School officials needed the Stormwater Management Board's approval to reduce the drainage ditch access easement so the road can be built. The county would use the new road to get to Ahlgrim Ditch.
Plans for the property including moving the softball field and possibly constructing a new elementary school, Novotney said, although the School Board hasn't yet decided on the new school.
The new access road will face additional regulatory hurdles.
Board of Commissioners President Jeff Good, R-Center, said he grew up in a house near where the new road is to be built. Sight lines will need to be addressed so buses and other drivers entering and leaving the school campus will be able to do so safely, he said.
The county hasn't seen any engineering work for the proposed road. The earliest construction would begin is next summer, Novotney said.
In other business, Novotney told the board the Troon subdivision's detention pond never held water. It's going to be turned into a bioretention area, he said. That project is being designed now.
The Saddlebrook subdivision near Liberty Township schools will soon see some drainage assistance. "The subdivision has been plagued with poorly performing drainage infrastructure," including a failed septic system perimeter drain outlet tile. The detention basin will be enhanced as well.
G.E. Marshall was awarded the contract for $187,699. Bids were as high as $893,071.
Marshall's $284,058 bid for another project, involving improvements to a section of Kemper Ditch in Pine Township, was rejected. The engineer's estimate was $124,000. Only one bid was received.
"There's no reason we should pay $284,000 for this," Novotney said. The work can wait until winter. "All our contractors are extremely busy right now."
"When it comes out 2 1/2 times the engineer's estimate, it's just not worth it," County Surveyor Kevin Breitzke added.
Recent arrests booked into Porter County Jail