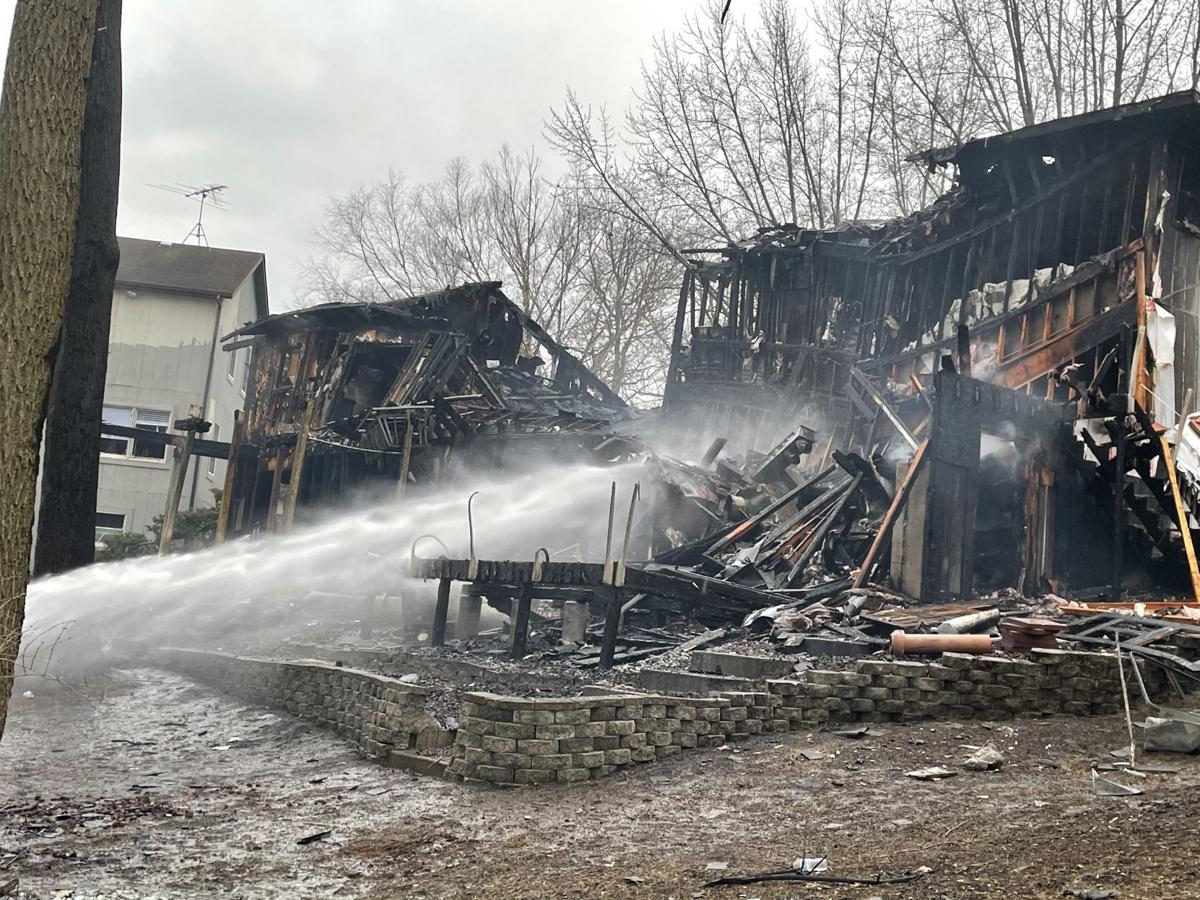 UNION TWP. — Jerry Davis said the fire at his neighbors' house was so intense he heard it even before he walked out of his front door.
"I heard it roaring," Davis said on Wednesday morning.
Davis lives two houses northwest of the fire that spread throughout the Shorewood Forest subdivision and damaged four houses and killed two dogs Tuesday afternoon.
"We're all in a state of shock today," Davis said of himself and fellow neighbors who live along the 400 block of Scarborough Road in Union Township.
Union Township Volunteer Fire Department Capt. Carter Werno said his department was called to Shorewood Forest at 1:20 p.m. Tuesday for a report of a house on fire.
That house, in the 400 block of Scarborough Road, was engulfed in flames and had to be demolished Tuesday night, Werno said.
"The decision was made to call in an excavator to knock down the walls on the Scarborough residence due to the home not being structurally stable," Werno said in a statement Wednesday.
In addition to that home, houses on both the west and east sides sustained heavy heat damage, Werno said.
Three families were displaced as a result of the fire, Werno said.
At 1:43 p.m. Tuesday, a second call came into the firefighters about a brush fire downwind and across Lake Louise on Surrey Hill Lane that had ignited that house.
Firefighters were reassigned to combat the Surrey Hill fire.
"It was later learned that hot embers had traveled across the lake due to the high winds and ignited the field. The field then carried over to the house," Werno said.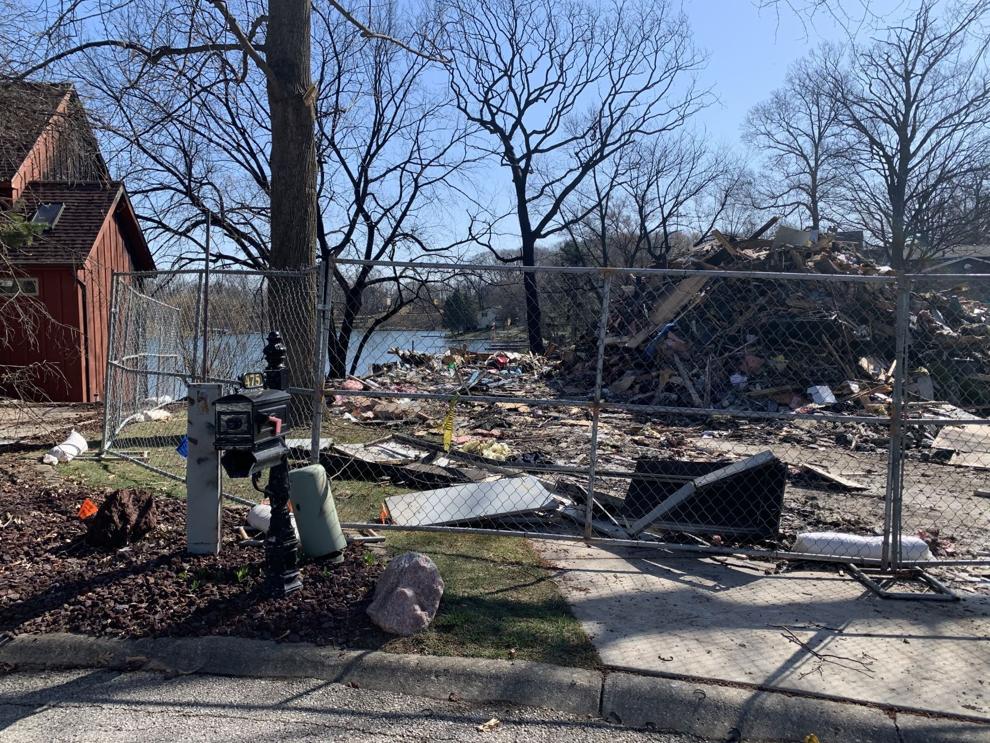 The cause of the fires, which the fire department battled for several hours with the assistance of 10 other local agencies, remains under investigation.
Davis said once he realized his neighbor's house was on fire Tuesday afternoon he grabbed a garden hose to go and help put out the fire, but it was too late.
"I came around the corner and saw that the house was engulfed. The sheriff yelled at me to get away," Davis said.
Davis' wife, Betsy Kirby, said the entire neighborhood is praying for the family, including two adults and three children.
"They are a kind and loving family," Betsy Kirby said.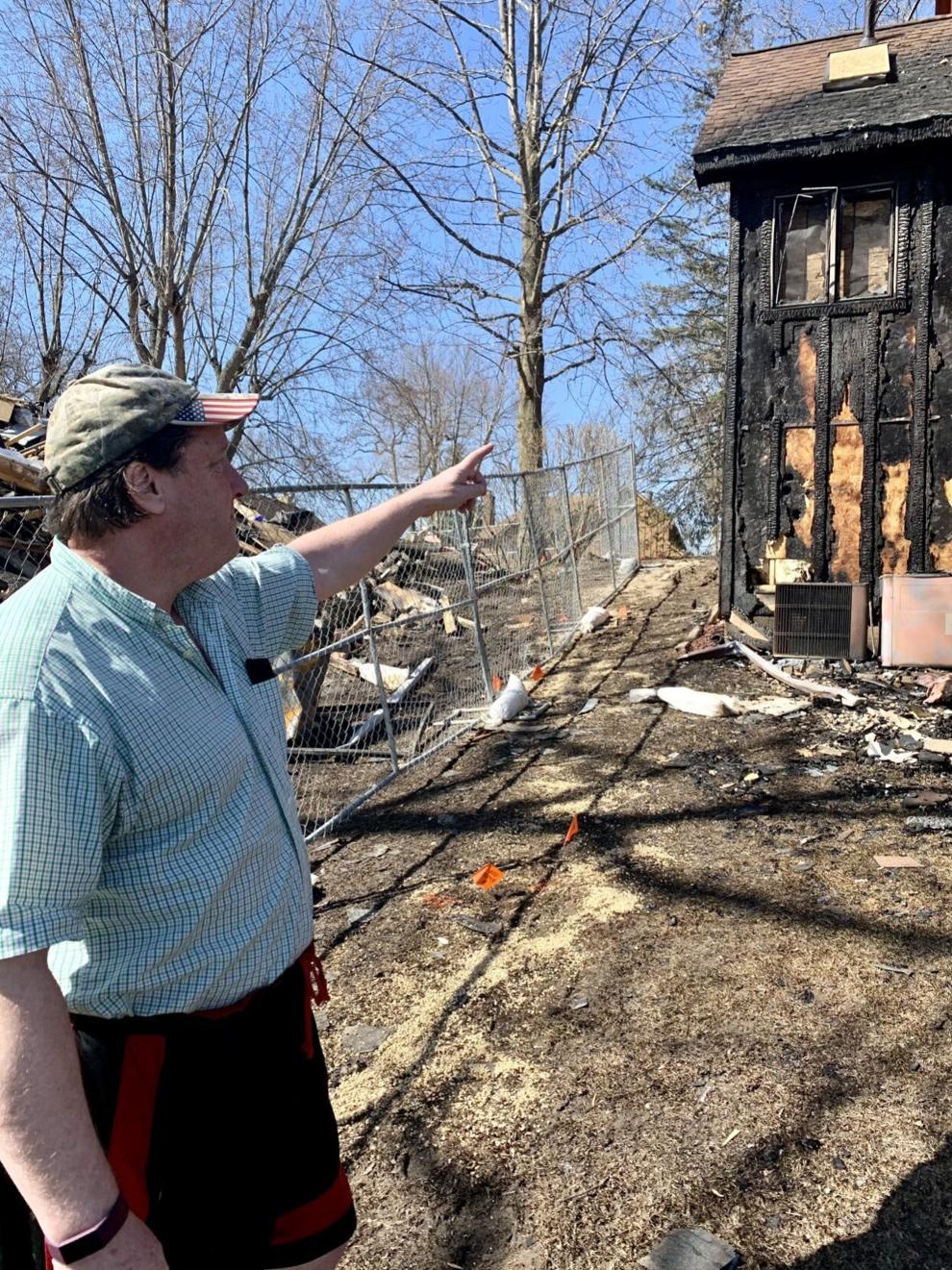 Kirby and her mother, Helen Kirby, said they have nothing but empathy for the family given that they lost everything.
"They walked away with nothing. Watching it you are overwhelmed with grief. We are grateful that no humans perished," Betsy Kirby said.
Her sister, Cindy Kirby, who lives on another street in Shorewood, called the 400 block of Scarborough Road one of the "most loving cul-de-sacs in the community."
"I have a sister who lives on each side of where the fire occurred," Cindy Kirby said.
Betsy Kirby said once word got out about the fire, her "phone blew up" with people wanting to offer their prayers and support.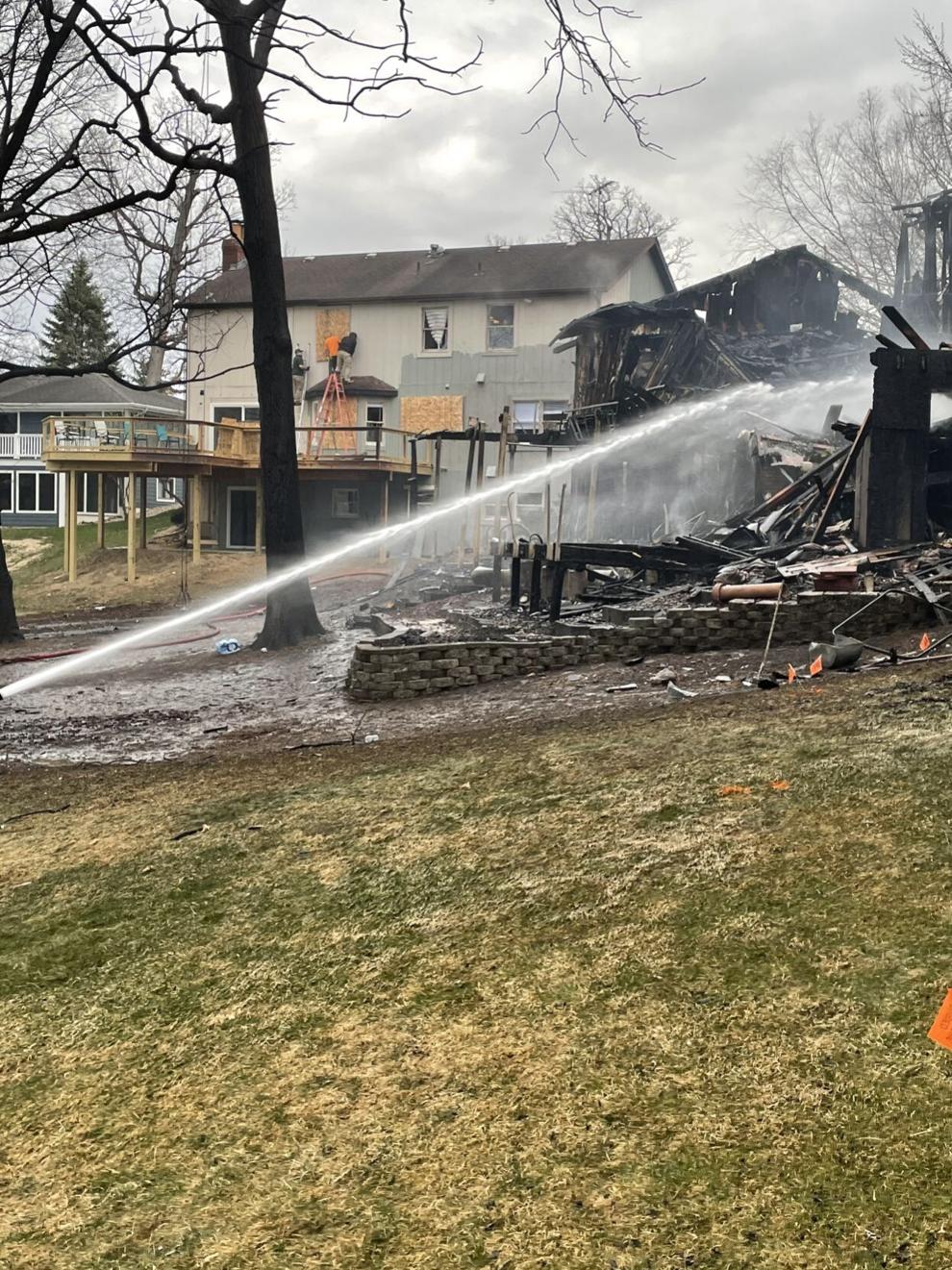 She said it will be particularly difficult for the family given that this is the week before Easter.
"I believe people will continue to pray for this family," Betsy Kirby said.
Ken Wallace, a former longtime Shorewood resident who now lives in Hobart, came to visit his friend whose house on Scarborough Road had received damage from the house next door.
Wallace said he became worried about his friend when he didn't show up for their Wednesday morning breakfast.
His friend wasn't home after Wallace knocked on his door and received no response.
"I thought I'd see if I could help him," Wallace said.
Another woman, who declined to provide her name, placed a card with her thoughts and prayers inside the mailbox at the house that was a total loss.
The woman said she didn't know the family, but she often walks her dog by their house and felt bad to learn they had lost their dogs in the fire.
"It's a wonderful community, and I feel sorry for them," the woman said.
Gallery: Recent arrests booked into Porter County Jail