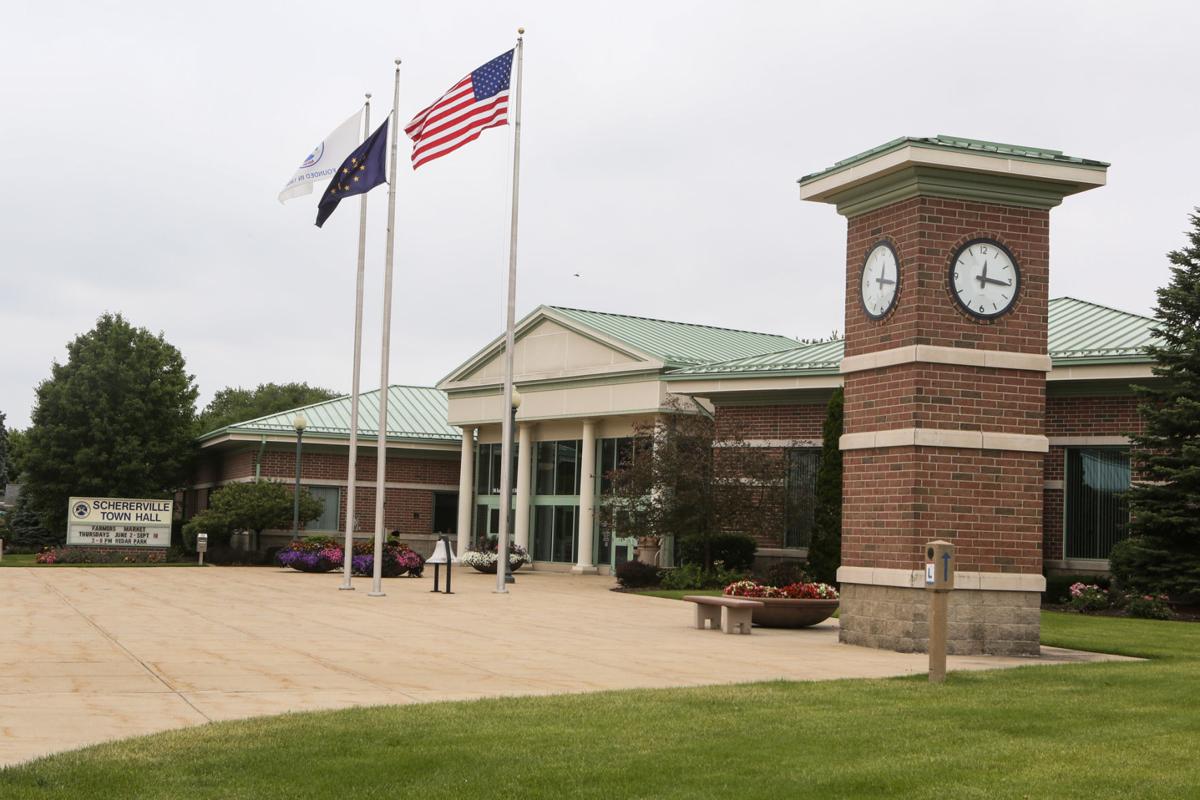 SCHERERVILLE — A new fitness center is making its way to the Tri-Town area. 
The center is expected to be the anchor tenant of a new development within an addition of Plaza Heights at 1906-1912 U.S. 41, which is in front of Hampton Inn.  
During a recent meeting, the Schererville Town Council approved allowing a drive-thru service area in the addition, which the developer hopes will attract a business to complement the fitness center. 
The variance was previously given a 5-0 favorable recommendation from the Board of Zoning Appeals for a drive-thru at the south building. 
Councilman Caleb Johnson asked Jim Wieser, attorney for the project, if there was an end user for the development. 
"Do we know what sort of traffic is going to be going through this drive-thru, and how do we approve it if we don't know if there's enough stacking and design prepared for the end user?" Johnson questioned. 
Wieser said while an end user hasn't been chosen, he assured the council a Starbucks wouldn't move into the plaza, as the petitioner is looking for a business that coincides with the new fitness center in the plaza.  
"My clients own several retail plazas already in the area. My clients operate several of the Anytime Fitness centers," Wieser said.
"They're very familiar with what their market is and who their market is, and their market (is) small businesses." 
Basecamp is expected to be the anchor tenant in the plaza, which will span about 3,000 square feet, Wieser said.
"What they are hoping to achieve is a business that complements their business. ... In this particular instance where there might be a drive-thru they market to businesses that are not national businesses, not national chains," he said. 
"We're not looking at a U.S. 41 and Main Street situation." 
The developer, Wieser said, is hoping a smoothie/juice bar will move in. 
"The last thing they want is something that interferes with and detracts from their main business because that's their main business," Wieser said. 
The Council approved the variance 4-1, with Johnson voting no. 
Also recently, the Council:
OK'd continuing a variance of use for a used car sales lot at 1212 W. Lincoln Highway.
Awarded contracts for road materials, as well as the town's Community Crossing Grant Project 2020-2.
Proclaimed Thursday as Greek Independence Day in Schererville.
Donated $1,200 to Lake Central for its "Dollars for Scholars" program.
Agreed to serve beer at wine at various town events, including Party in the Park on April 30, May 28, June 4, June 25, July 23 and Aug. 20, as well as for Celebrate Schererville Fest, June 9; Fireworks at Rohrman Park, July 2 (rain date: July 3); Corn Roast at Redar Park, July 30; Northwest Indiana Symphony Orchestra at Redar Park, July 31; and an Evening Under the Stars at Redar Park, Aug. 27.