Northwest Indiana shows its flexibility, commitment to change, move with the times
Over the last century or so, Northwest Indiana, its residents, businesses, leaders and communities have shown the ability to be flexible and overcome changes to continue to grow and thrive.
From the growth brought on by the construction of U.S. Steel in Gary in 1906 through continued construction of heavy industry in the late 1950s and 1960s with additional steel mills, Port of Indiana and heavy industry, to the creation and flight to newly created suburban communities like Merrillville and Portage in the 1960s and 1970s and the downturn in heavy industry in the 1980s, the Region has continued to adapt.
Even the economic downturn a decade ago that saw a near halt in residential and commercial construction didn't stop Regionites from pulling themselves up by the bootstraps to continue to reinvent themselves and thrive in the 21st century.
That stick-to-itiveness, said Heather Ennis, president and CEO of the Northwest Indiana Forum, is one of the many things that makes the Region and its residents great.
"We have the ability to evolve. Some of the toughest people we know live in the Region," she said, adding the "grit" that is ingrained here drives people, communities and businesses to take on challenges presented by a changing world.
"Resiliency and adaptability are more necessary now than ever," she said.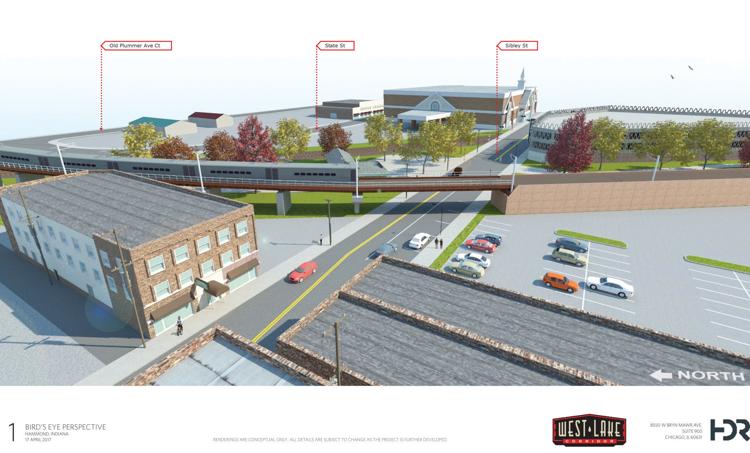 Projects changing NWI
Several projects are underway or in the planning stages that show how the Region can adapt to the changing world's demands. Some will have regional impact; others are changing the face of communities. The projects are aimed at attracting businesses and jobs and improving the quality of life for present and future Region residents.
Last year, Indiana Gov. Eric Holcomb announced the Next Level roads plan that will bring some $216 million in improvements to Lake, Porter and LaPorte counties over the next five years. 
The state's Community Crossing program will contribute over $16 million to the Region to help improve infrastructure.
Among the largest projects that will change the face of the Region are the two commuter rail projects being pursued by the Northern Indiana Commuter Transportation District. The $312 million Double Track project will improve transit from Gary to Michigan City, and the $665 million West Lake Corridor plan will extend service through Hammond and Munster.
Another is the $174 million expansion of the Gary/Chicago International Airport, completed in 2015, which is already paying off through increased operations.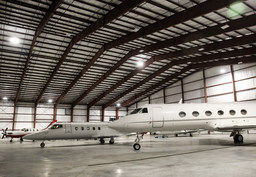 The Port of Indiana-Burns Harbor received a nearly $10 million federal grant late last year that will bolster its cargo handling capability.
Local communities are also undertaking projects that will improve quality of life for their residents and help attract jobs.
Whiting launched the Region's first floating water park at Whihala Park last year and is set to open the National Mascot Hall of Fame in the coming months.
Valparaiso is looking for a private partner to turn a dilapidated, century-old manufacturing building into the hub of its transit-oriented development just south of its vibrant downtown.
VALPARAISO — The area just south of the city's busy downtown will be getting a revitalization of its own over the next few years and may becom…
Munster held a groundbreaking late last year at the Centennial Village redevelopment, the former Munster Steel site, for two restaurants. A 99-room hotel also opened last year at the village, which is envisioned as a multi-use residential, commercial area on Calumet Avenue, creating a downtown.
Portage continues to move forward with creating its own downtown with the completion of Founders Square Park, new police and fire stations and a $40 million residential/commercial Promenade at Founders Square development undertaken last year by Holladay Properties.
Cedar Lake is looking to reinvent itself by hearkening to the past, creating a $150 million Town Center to bring new businesses and amenities reflecting its heyday as a tourist town and undertake a $22 million lake eco-restoration project.
Crown Point announced late last year it plans on turning the long-shuttered Lake County Greenhouse property into a new $10 million city complex. That project comes on the heals of the city's development of its youth Sportsplex on a former municipal brownfield.
Michigan City took its first step to annex 500 acres to develop new homes and warehouses along U.S. 20 near Interstate 94 to be developed for housing and warehouses, expanding water and sewer lines to help prompt future development.
Region's advantages
The Region's business climate, human and geographical assets and determination to keep up with the changing times are its advantages, officials said.
U.S. Census Bureau statistics indicate the Region is growing. Between the 2010 census and the 2016 American Community Survey, the number of housing units jumped by nearly 5,000 in Lake, Porter and LaPorte counties. The median age of residents has also increased slightly as has the median household income, increasing an average of $3,000 annually in the three counties.
"We have a big advantage when it comes to logistics," said Matt Saltanovitz, Northwest Indiana regional director for the Indiana Economic Development Corp. "We are a day's drive to 80 percent of the population."
In addition to its interstates, there is the proximity to Chicago, rail lines and connectors benefiting development.
Saltanovitz said the state's Next Level Indiana program is working at "keeping us at the forefront of the crossroads of America," and projects like the South Shore expansion, port expansion and others will keep the Region and state in the forefront of development.
"We are so fortunate we have all these assets that will make us stronger," Ennis said, adding that another asset is the ability and desire to work together for the betterment of the Region as a whole.
She pointed to last year's cooperative bid submitted by several communities to land the proposed Amazon multi-billion dollar headquarters in Northwest Indiana.
"The business climate is also a big seller as Indiana continues to shrink its corporate income tax," Saltanovitz said.
CROWN POINT — Mayor David Uran is bullish on a new development coming to the city this summer.
Drew Mitchell, vice president for development for Holladay Properties, is seeing the shift of interest from Illinois to Indiana.
He said not only are businesses seeing benefits to moving to Indiana because, among other things, the skilled workforce is more cost effective than across the state line, but people seeking to find a new home are also looking to the Region.
Managing the construction of the $40 million Promenade at Founders Square development in Portage, Mitchell said they track data from those showing an interest in the development.
"Because of the level of quality, we are setting a new bar and drawing on a much larger market," Mitchell said, adding they have seen a larger than anticipated interest in people from Chicago showing interest in the development.
In addition to the residential development, Mitchell said while the past few years have been challenging in financing speculative or flex commercial/industrial buildings, there has been less concern recently about investing in such buildings in Indiana over Illinois by lenders because of the trend of residents and businesses moving from Illinois.
What we need to do
It's not all peaches and cream, officials said.
While the Region has its advantages and has reacted proactively to the trends in jobs and developments, there are issues to be addressed that will put Northwest Indiana in an even better position.
"We need to provide workers with skills, more advanced skills to do advanced manufacturing. We are continuously trying to get the Region ready and show companies we will have the employees," Saltanovitz said.
"Industries continue to evolve to keep up with the economy," Ennis said, adding one of the struggles is to find skilled labor.
Educators are working on that issue, she said, pointing to addition of courses at Purdue Northwest to address the needs of the growing health care and biosciences industries and the expansion of medical residency programs at the Indiana University School of Medicine branch at Indiana University Northwest.
She also gave kudos to local school districts, pointing to programs such as Portage Township Schools' Manufacturing 360 and Healthcare 360 programs that introduce high school students to tomorrow's jobs in those fields.
"We need to tweak the skills a bit to meet the next game-changing jobs," said Ennis. "We need to find ways to engage more of the eligible workforce and create that lifelong learning desire so workers can evolve with the changes."