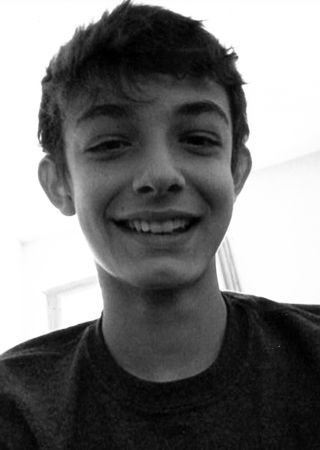 GARY, IN - Devin M. Miller of Gary, IN, passed away Sunday, March 4, 2018. He was born August 22, 2002 to Jason Miller and Kathy Castel. Devin was a Freshman at Eagle Park Community School in Crown Point, IN.
He is survived by his parents, Jason Miller and Kathy Castel; step-dad, Eddie Fouts; brother, John Castel; sisters, Emerald and Ellie; maternal grandparents, Michael and Carolyn Robinson; paternal grandparents, Ronnie and Stacy Miller; special aunt, Megan Robinson; several other family members and precious friends.
The family will receive friends and family on Thursday, March 8, 2018 from 4:00 to 7:00 p.m. with the Funeral Service to follow at RIDGELAWN FUNERAL HOME, 4201 W. Ridge Road, Gary, IN at 7:00 p.m. In lieu of flowers, donations to the family would be appreciated. Devin was loved very much and will be deeply missed by all who knew him. May God Grant Him Eternal Peace.