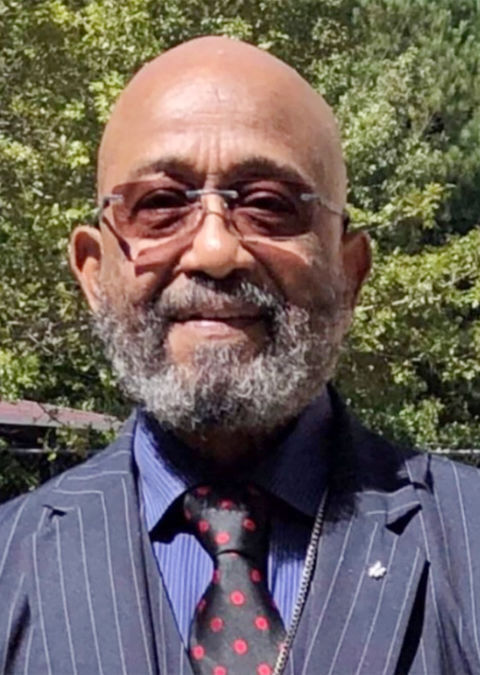 Oct. 7, 1940 - Jan. 10, 2022
EAST CHICAGO, IN/COVINGTON, GA -
Rev. Wardell Watkins was born October 7, 1940 in Birmingham, AL to Comer Watkins, Sr. and Mattie Moore-Watkins. The youngest of four children, Wardell was affectionately known as Peanut. Wardell attended school in East Chicago, including both East Chicago Washington and graduated from East Chicago Roosevelt in 1962.
After graduation, Rev. Watkins began his career at Inland Steel where he worked in many areas including, the Blast Furnace and 80 inch Hot Strip as maintenance foreman. He retired in 1986. Rev. Watkins attended Ivy Tech Community College and received an Associates degree in HVAC. He then worked for Lake County Rehabilitation. He retired a second time from East Chicago Housing Authority in 1997. Over the years, Rev. Watkins exhibited his entrepreneurial spirit by owning several businesses including Pat's Rainbow Delight, Club O, Club Luvettes, Watkins Appliance Repair and Watkins Property Management.
In 1960, Rev. Watkins married Patricia Davis-Kelly. From that union they were blessed with two sons, Wade Watkins and Anthony Wardell Watkins.
Rev. Watkins later married Patricia Key in 1972. This union created the blended family with Rev. Watkins graciously and lovingly chose to be CO-DAD with Donn Waddy, to Don Palmer Waddy (Don Don) and DuJuana Denise Waddy. Pat and Wardell were blessed with one child in their union, Lynn Simone Watkins, "Lynn Pooh".
Rev. Watkins started his Christian journey at an early age. Rev. Watkins reconnected in Christian fellowship in the 80's, becoming a member of Zion Missionary Baptist Church of East Chicago where he served as Sunday School Teacher, Layman's/ Men's Ministry, the Men's, Mass and Senior Choirs, and a Deacon. Rev. Watkins was widowed in 2000 when Pat was called home to be with the Lord. Rev. Watkins later accepted his calling into the ministry and became an ordained Baptist minister and received an Associates degree in Biblical Studies from Chicago Bible Institute.
Rev. Watkins later married Eugenia Upshaw Fletcher, in April, 2009. He was again widowed in 2020 when Eugenia was called to be with the Lord. Rev. Watkin's love of and faith in God did not waiver! He poured himself into ministry and devoted even more time to his family.
Rev. Wardell Watkins is preceded in death by his father, Comer Watkins, Sr; mother, Mattie Moore; second wife, Patricia Watkins; his third wife, Eugenia Upshaw Fletcher Watkins; sons: Anthony Wardell Watkins, Don (Don Don) Palmer Waddy; sister, Geraldine Allen and niece, Sophronia WIlson.
Those left to cherish his memory are son, Wade M. Watkins of Chico, CA; daughters: DuJuana (Winston) Waddy-Duckett and Lynn (Greg Peterson, Sr.) Watkins of GA; grandchildren: Shannon Watkins, Daja P. Waddy and Diana L. Waddy, Winston (little Winnie) and Donovan Wendell Duckett (middle name after his grandfather, Wardell); great-grandchildren: C'Niya Waddy Fullalove, Kaloni Lester and Zuri Watkins; brother, Comer (Mable) Watkins, Jr.; nephews: Steve Thornton, Jerry Joe Watkins, Comer Watkins III, Phillip (Lindsay) Watkins, Thurman Lamont Ross and Ricky Durr; nieces: Sharron Scott, Anita Dee-Dee (Andrew) Nichols, Mary (Randell) Gibson, and Edna (Kevin) Bell, Talaya Morris, Sylvia (Fredrick) Gibbs and Angela Girtman and Venus Ross; two daughters-in-love: Louise Waddy and Sherry Waddy; sister-in-love, Yvonne (Arthur) Robinson; brothers-in-love: Arthur (Elma) Upshaw, James Upshaw, Daniel (Fannie) Upshaw, along with a host of other loving relatives; special acquaintances; in-loves and friends.
Private services will be held on Saturday, January 15, 2022 at Levett and Sons Funeral Home, 1999 Hwy. 138 E., Conyers, GA 30013. Visitation from 2:00-3:00 EST. Service from 3:00-4:00 EST. Live streamed from funeral home website: www.levettfuneralhome.com.