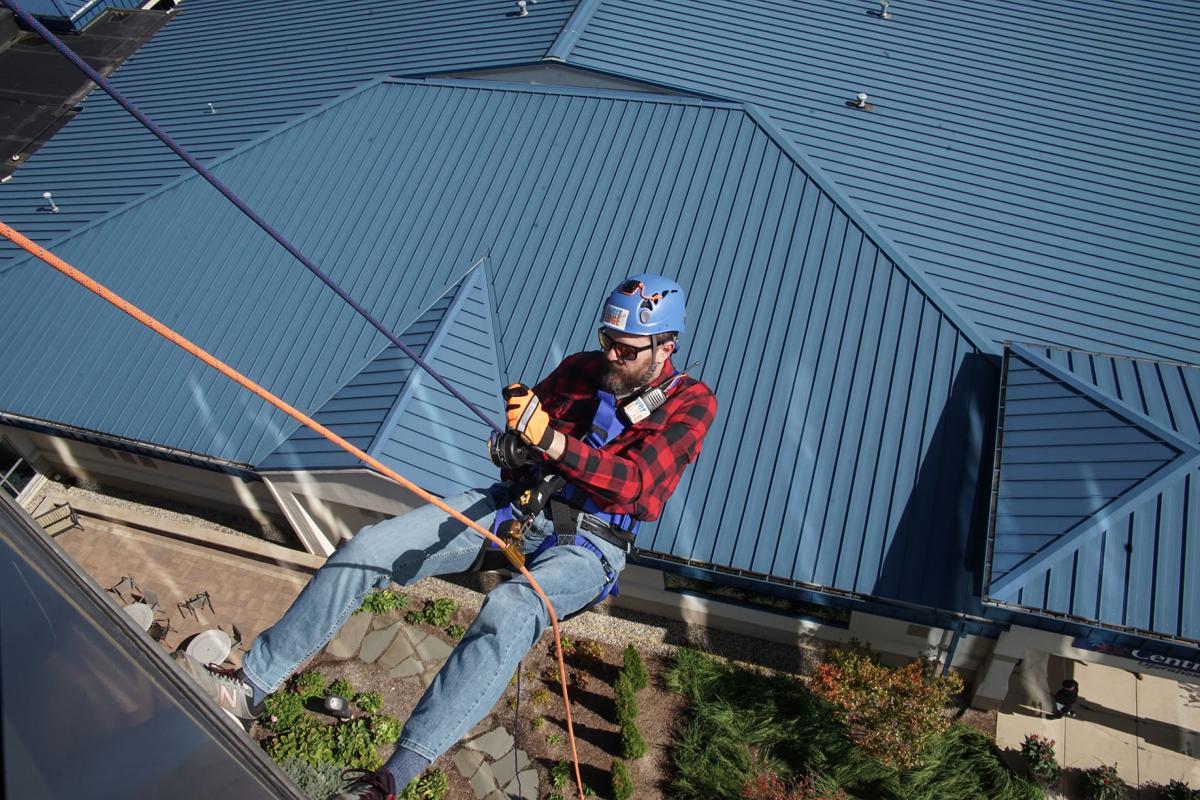 About 50 people rappelled down the Centier Corporate Centre tower last month for the Lake County United Way's Over the Edge, which climbed to new fundraising heights for local charities.
The office tower rappelling raised more than $65,000 for working families across Northwest Indiana, or about $10,0000 more than the inaugural fundraiser last year, Lake County United Way President and CEO Lisa Daugherty said.
"We're really grateful for all the support we've gotten from supporters, volunteers, and donors," she said. "It was great partnering with other agencies."
This year, the Lake County United Way partnered with Tradewinds, Mental Health America of Northwest Indiana, the Boys and Girls Club, the Food Bank of Northwest Indiana and Meals on Wheels. They shared the cost of staging the event, recruited participants and split the proceeds.
"We've got a lot of working families in Northwest Indiana that can't afford basic necessities," Daugherty said. "This will help families get before- and after-school care. It will help seniors on fixed incomes access meals. Tradewinds provides childcare for families. This is a hand up, not a handout. It's helping young families get the support services they need."
The Lake County United Way will use a portion of the proceeds to help ALICE, or Asset Limited, Income Constrained, Employed, people — basically working people struggling to make ends meet — get connected to training and better-paying jobs, and to help fund their child care.
This year's rappellers included Indiana Gov. Eric Holcomb, state Rep. Mara Candalaria-Reardon, Chicago Blackhawks mascot Tommy Hawk and National Mascot Hall of Fame mascot Reggie. 
"It was definitely a success," Daugherty said. "We were able to increase the number of rappellers and donations. All we could ask for was a warmer day."
Anyone who still wants to contribute can visit NWIedge.com and choose a rappeller or team to sponsor. The website will remain up for about another month.
Get local news delivered to your inbox!
Subscribe to our Daily Headlines newsletter.