GARY — An argument about a man who fathered children by two different women spiraled into the shooting death of a 25-year-old woman, according to court records.
Marcellus D. Robinson, 21, of Gary, faces charges of murder, five counts of attempted murder, battery and four counts of attempted battery. He is now in police custody. Robinson is not the man at the center of the argument.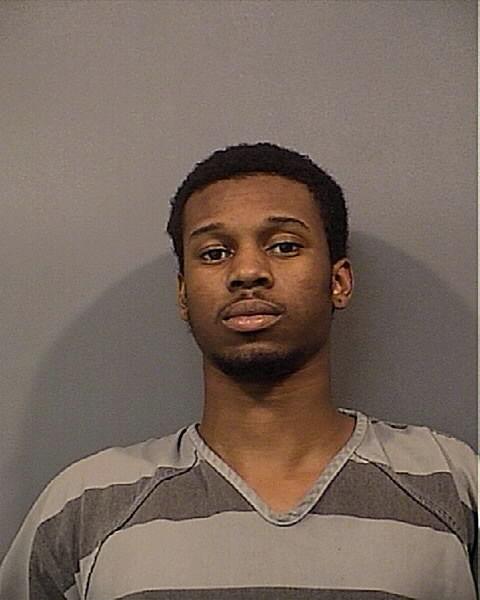 Mynisha S. Brown, of Gary, was shot several times late Nov. 28, 2015, while inside her vehicle. She later died at Methodist Hospitals Northlake Campus in Gary.
The Lake County coroner's office determined Brown died from a gunshot wound to the chest, and her death was ruled a homicide.
Brown was with her sister near the intersection of 19th Avenue and Kentucky Street in Gary late Nov. 28, 2015, because her sister had arranged to fight Robinson's sister.
Brown's sister and Robinson's sister had children by the same man, according to court records. The conflict between the two women apparently was about the man who had fathered their children.
Keep reading for FREE!
Enjoy more articles by signing up or logging in. No credit card required.
On Nov. 28, the women had been arguing throughout the day before making arrangements to meet in person.
Brown, her sister and five other women traveled to the 900 block of 19th Avenue in Gary to meet Robinson's sister for the fight. According to the affidavit, the women heard a man's voice in the background during one conversation with Robinson's sister.
The mother of Robinson's girlfriend told police he was at her house the night of Nov. 28 when he locked himself in a bathroom to have a conversation on the phone. According to court records, Robinson told them his mother and sister were in trouble before leaving.
Witnesses told Lake County sheriff's department Cmdr. Matt Eaton that Robinson arrived at the location where the fight was supposed to take place and pulled out two guns from his waistband. He then began shooting in the direction of Brown's car, court records state.
The women drove Brown to Methodist Hospitals Northlake Campus in Gary where she died from the gunshot wounds. A bullet fragment also was removed from behind Brown's sister's ear.
Police later found knotted socks containing cans or jars inside the vehicle Brown was in, according to court records. A machete also was found on the ground where the shooting took place.
The homicide was investigated by the Lake County sheriff's department and Gary police.