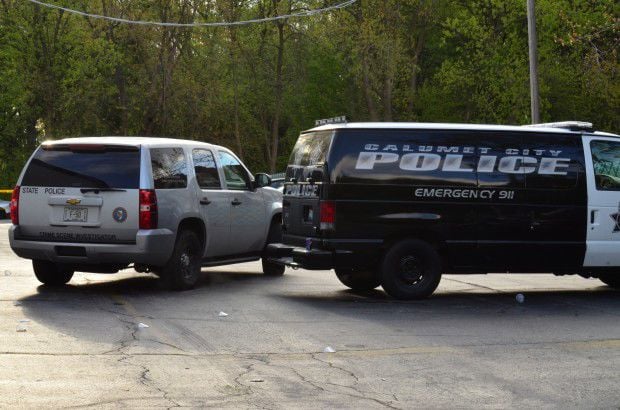 A woman from Calumet City was fatally run over by a truck driver in a hit-and-run accident after she got into a crash and got out of her vehicle on Interstate 94, according to Illinois State Police.
Kristi L. Swopes, 38, was killed on the Bishop Ford in South Holland at about 4:25 a.m. Monday.
Swopes was driving a silver Ford south on Interstate 94 just north of 159th Street when she attempted to merge into the middle lane, striking the front driver's side of a Chevrolet sedan driven by Thaddeus Crites of Calumet City. Her vehicle spun out of control, hitting a concrete median barrier and coming to stop in the left lane where it faced oncoming traffic.
An Oldsmobile sedan driven by Elizabeth Jackson of Chicago then struck the driver's side portion of Swopes's Ford, and started spinning out of control, according to a police report.
Then a red truck pulling a white semitrailer hit the Oldsmobile sedan and struck Swopes, who had gotten out of her car and was standing in a lane of traffic.
Witnesses told police the truck driver stopped briefly, then fled.
Swopes died on the scene, according to Illinois State Police. Jackson was taken by ambulance to Ingalls Memorial Hospital with minor injuries.
Police reopened the highway at about 8:40 a.m. after closing all southbound lanes of I-94 for hours.
Anyone with any information about the crash or the truck is asked to call Illinois State Police at 847-294-4400.