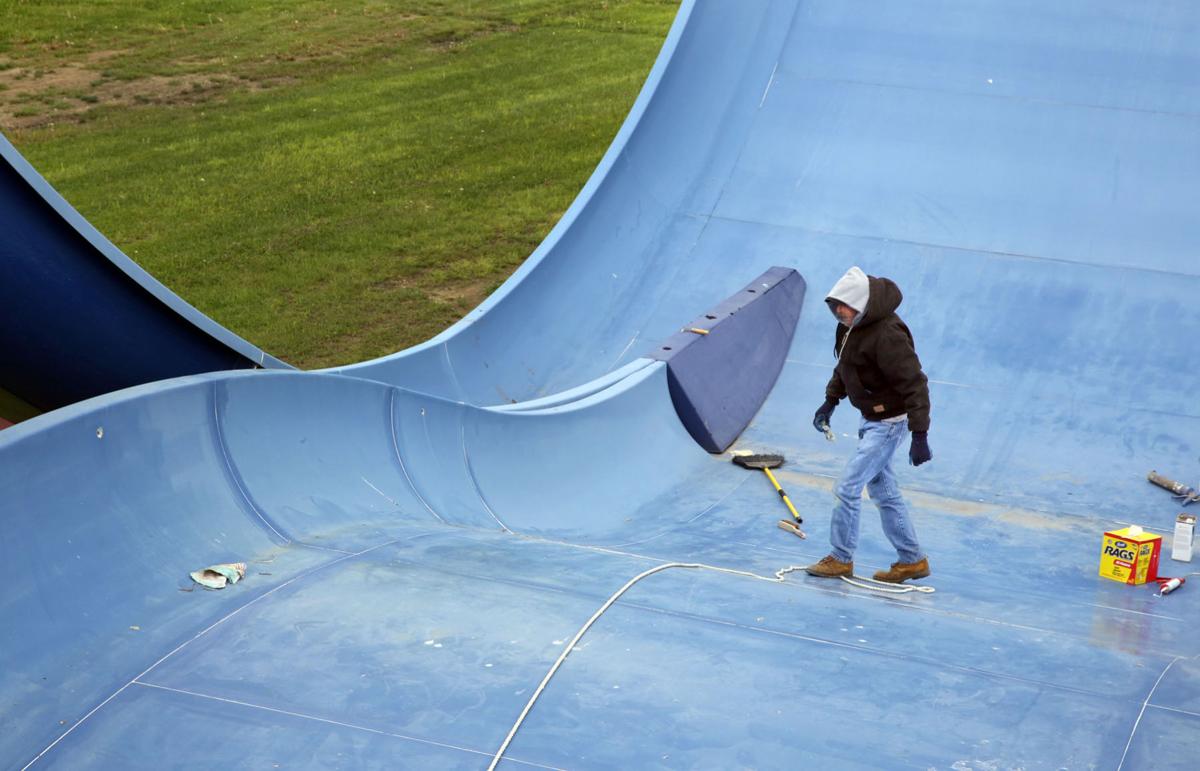 PORTER — The Porter County Health Department shut down the Seven Peaks Waterpark Duneland in Porter for not having the proper permits and inspections, following a report of chemical burns suffered by at least two children.
Porter County Health Department administrator Keith Letta, reached at home by telephone Monday night, said the park opened last Thursday without the requisite permits, proper inspections and water sample, all of which are required.
According to its website, the water park is owned by Seven Peaks in Provo, Utah. Officials who answered the telephone said they were not authorized to make comment but to send an email. However, no one immediately responded to an email from The Times late Monday night.
Seven Peaks Duneland is the former Splash Down Dunes water park.
Letta said inspectors went to the water park and found several violations. He said the business opened without a chlorine feeder in operation.
"So apparently, they were chlorinating manually," he said. "Two kids have needed medical attention because of chemical burns. I got a call yesterday from the town of Porter's fire chief and he let me know about it. We also had calls from individuals today. I think those were the people whose children were injured. We know there were at least two children and there could have been more."
Letta said health department officials went over the requirements with the water park operators, and they had nothing on file before opening.
"They have been closed until further notice," he said. "They will be closed until they can pass the inspection and get their equipment up and running. Whenever you try to chlorinate manually, there's no way to know if you get the balance right. You either have too much chlorine or not enough. I do not know how serious the burns were that these children suffered."
Michelle George, of Union Township, who took her 10-year-old daughter to the water park on opening day, along with another couple who had their two children, said there was a "pretty pungent" odor around the kiddie area.
"It hurt your nose and burned the back of your throat," she said by telephone Monday night.
"There was nothing roped off and there were no signs up. It's hard not to get frustrated about this. We were in the wave pool but we decided to just rinse off and leave," she said.