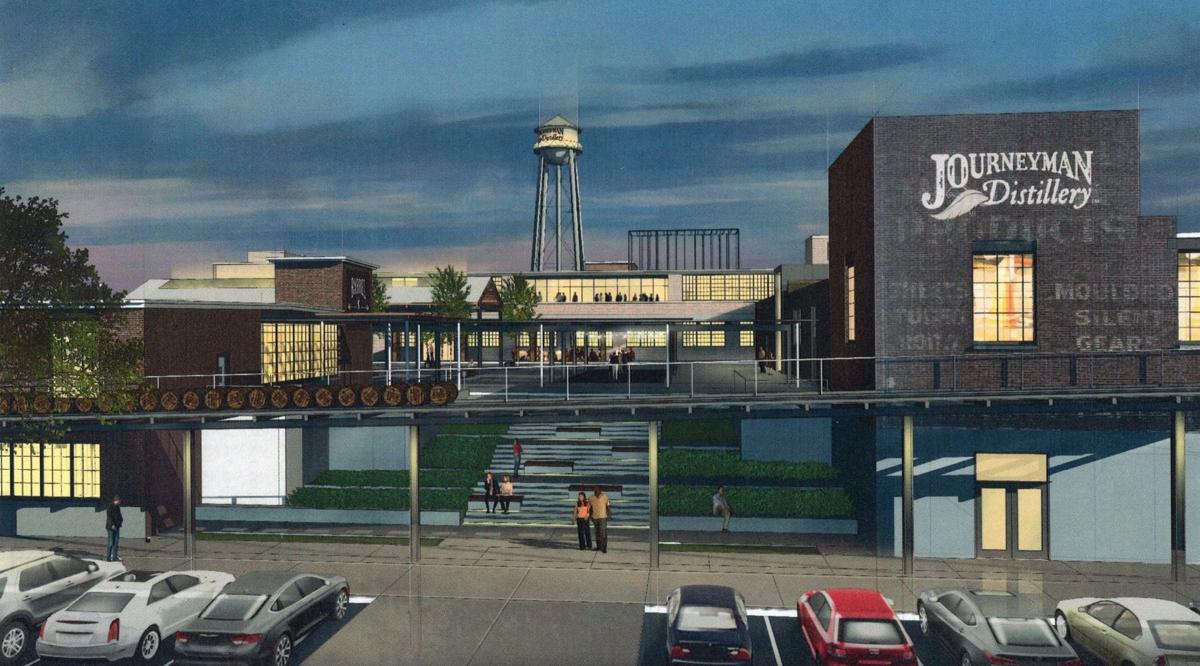 VALPARAISO — Journeyman Distillery could bring a second location to the city as part of a transit-oriented development at the former Anco factory, with housing also included in the proposed project.
Redevelopment Commission Executive Director Stu Summers said Thursday that Indianapolis-based Flaherty & Collins Properties plans a $78 million investment in the project, not including the Journeyman Distillery, which would be financed by the distiller itself.
"Their number was more than double the scope of investment in our downtown," compared to the other finalist, RDC President Rob Thorgren said.
The RDC chose Flaherty & Collins over two other proposals. South Bend-based Holladay Properties, the other finalist, proposed a $32 million project, Summers said.
The proposal is by no means final. Negotiations on the details will begin now that the developer has been chosen.
Apartments and townhouses are envisioned at the site, where the ChicaGo Dash commuter bus station is located. The apartments would be built along Campbell and Brown streets.
"They're particularly attracted to the transit-oriented district because of commuter bus access to Chicago," Summers said.
Most apartments would be smaller, with 85 percent being studios, one-bedrooms and two-bedrooms, Thorgren said.
The rusting water tower would be restored and repainted with the Journeyman Distillery logo, and the distillery would use the old Anco factory.
Journeyman Distillery is located in Three Oaks, Michigan. This would be a second location, complete with hotel, restaurant and banquet facilities.
Homenclature, which is using part of the Anco building now, chose not to renew its lease and plans to relocate to a building the store's owners can own and not pay rent, RDC attorney Patrick Lyp said.
Flaherty & Collins proposes industrial recovery tax credits to help finance the project, something the company has done elsewhere in Indiana. That would require regulatory approval downstate.
Several residents voiced concerns about whether the new development will offer affordable housing.
"There will be a lot of opportunities for public input and hearings," Summers said.
Groundbreaking could be as soon as this time next year, he said.