VALPARAISO — Local attorney Mitch Peters said he joined the Navy the day he turned 17 in 1974.
"There was very little opportunity in the environment within which I grew up, so this was my chance to make something positive of myself and serve my country," he told those gathered Friday morning for a Veterans Day ceremony at Foundation Meadows Park in Valparaiso.
"My military service provided me with the discipline, opportunity and education I needed to overcome life's circumstances; becoming the responsible man I am today," he said.
Peters credited his military experience with him earning his high school diploma, attending Valparaiso University and going on to earn his law degree.
"Being a veteran changes our lives and souls forever, becoming the core of whom and what we are," he said.
Friday's bone-chilling cold was not enough to derail the Veterans Day ceremony, which has taken place each year in the park since 2003, according to John Seibert, director of parks and recreation in Valparaiso.
On hand for the ceremony for the last time as Valparaiso's mayor was Jon Costas and his successor Matt Murphy.
Keep reading for FREE!
Enjoy more articles by signing up or logging in. No credit card required.
Visclosky spoke of the honor of recently meeting four of the 316 survivors of the USS Indianapolis, which was sunk just a week before the end of World War II.
There is a lot of steel in that ship, Visclosky said, and there are a lot of veterans here making steel.
Visclosky told the small group gathered for the ceremony that Indiana is home to the third largest naval base in the world 35 miles southwest of Bloomington near Crane.
Visclosky, Peters, Costas and Murphy laid wreaths as part of the ceremony.
Gallery: Veterans Service Memorial in Foundation Meadows Park
Veterans Service Memorial in Foundation Meadows Park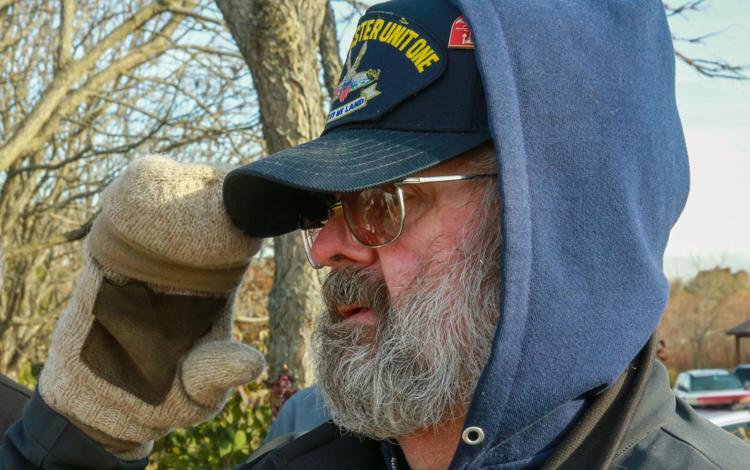 Veterans Service Memorial in Foundation Meadows Park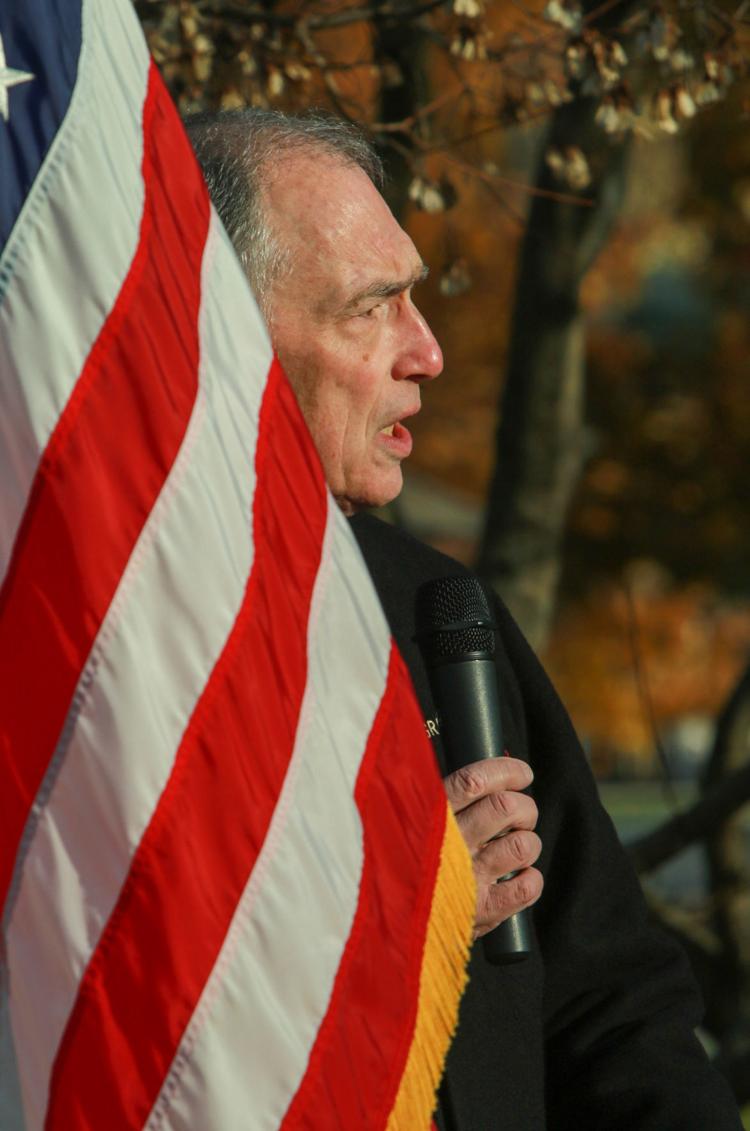 Veterans Service Memorial in Foundation Meadows Park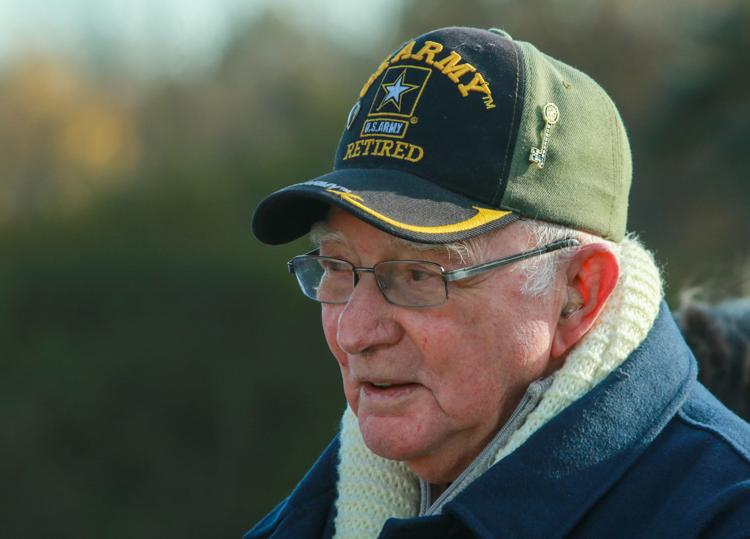 Veterans Service Memorial in Foundation Meadows Park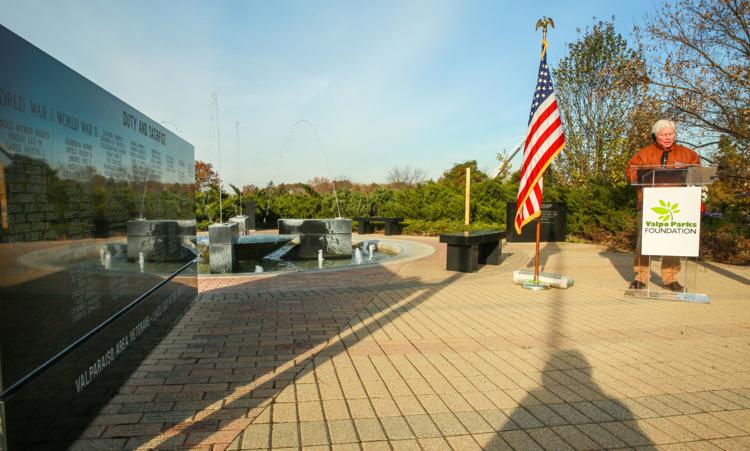 Veterans Service Memorial in Foundation Meadows Park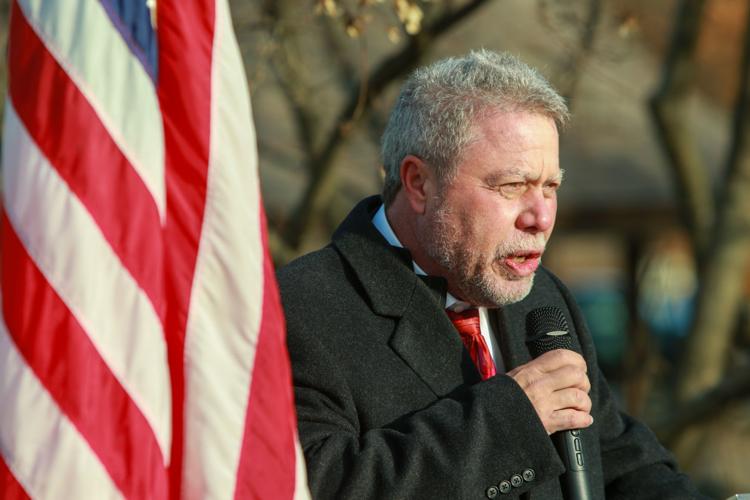 Veterans Service Memorial in Foundation Meadows Park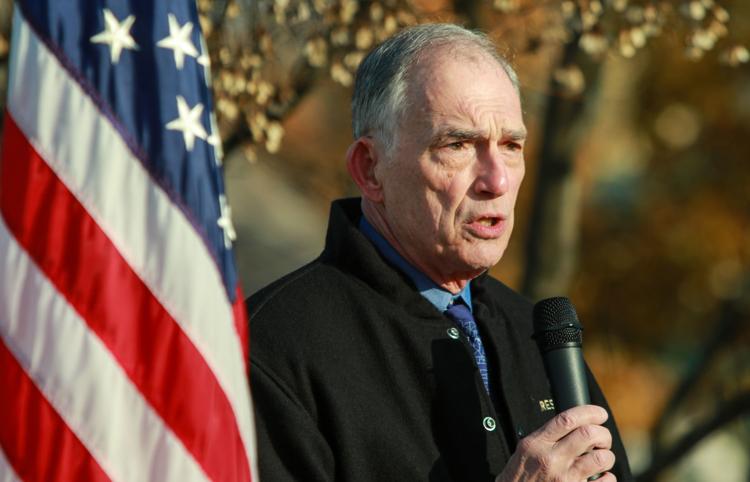 Veterans Service Memorial in Foundation Meadows Park
Veterans Service Memorial in Foundation Meadows Park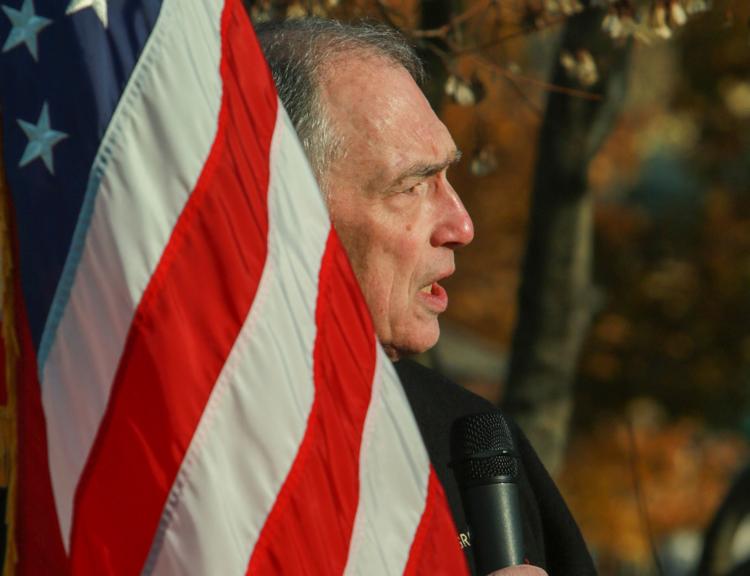 Veterans Service Memorial in Foundation Meadows Park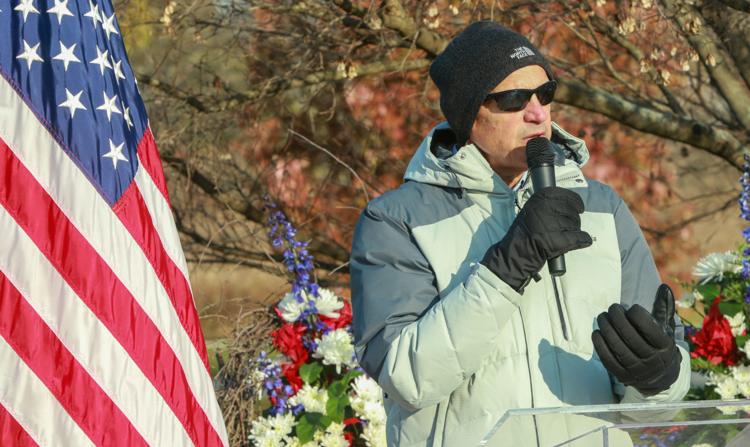 Veterans Service Memorial in Foundation Meadows Park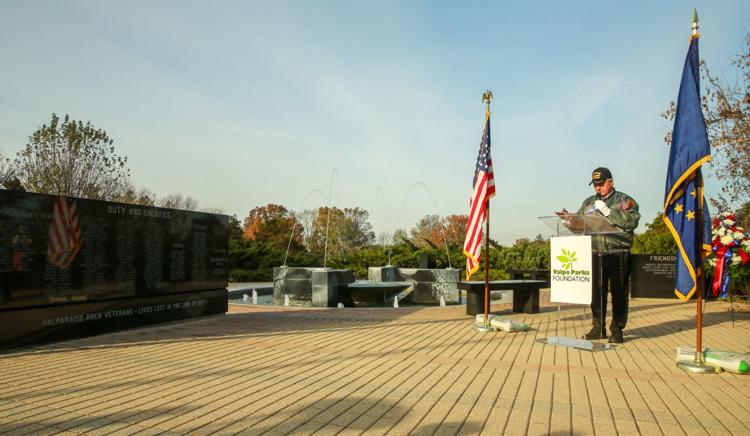 Veterans Service Memorial in Foundation Meadows Park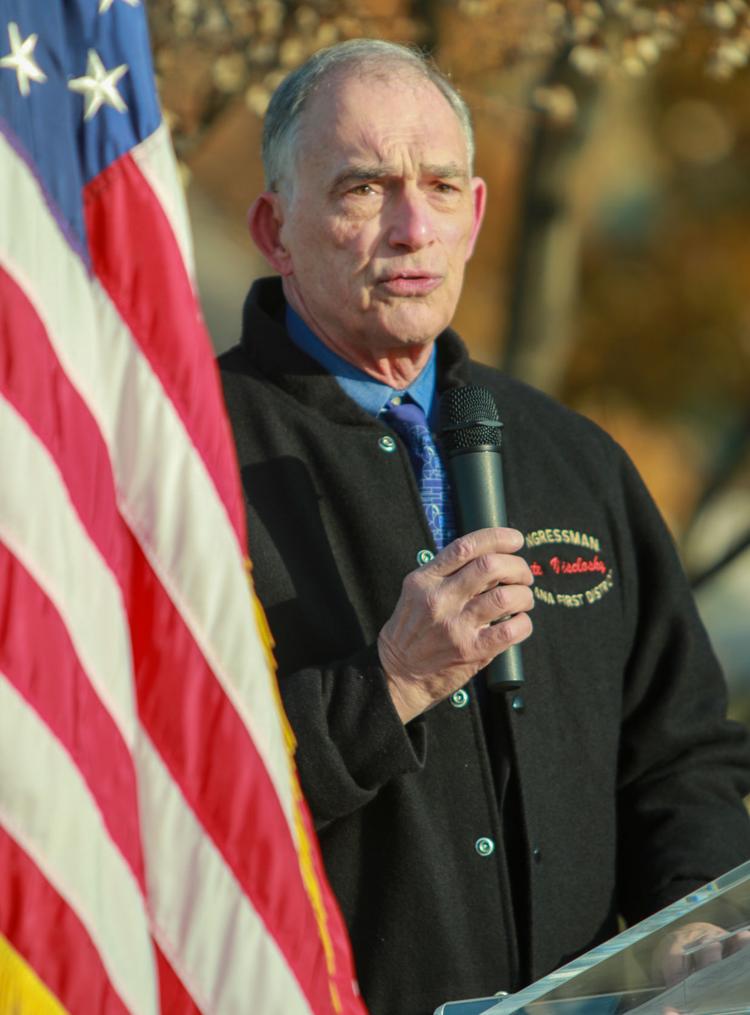 Veterans Service Memorial in Foundation Meadows Park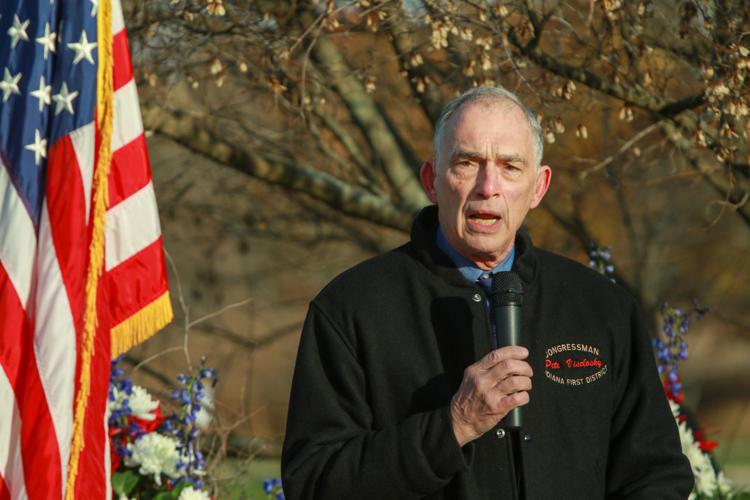 Veterans Service Memorial in Foundation Meadows Park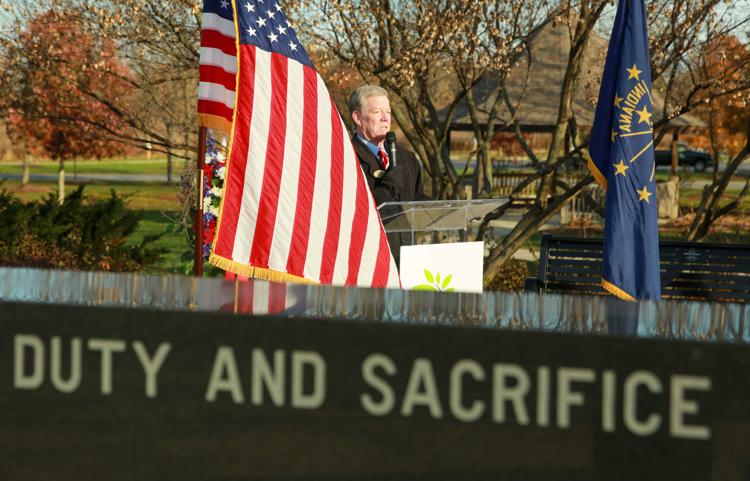 Veterans Service Memorial in Foundation Meadows Park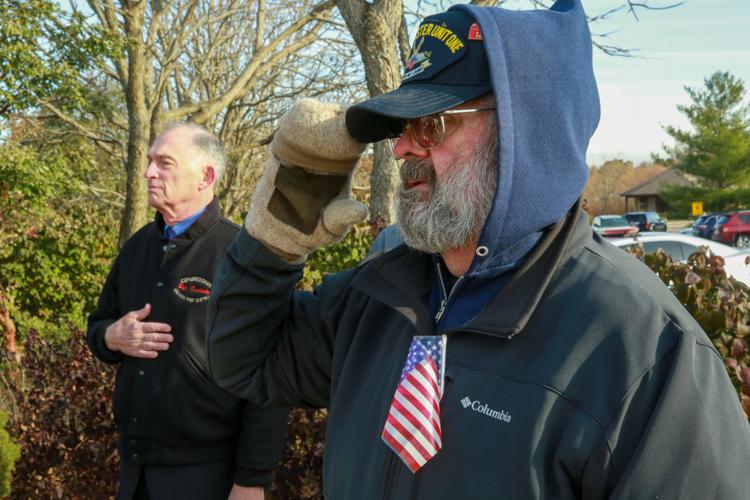 Veterans Service Memorial in Foundation Meadows Park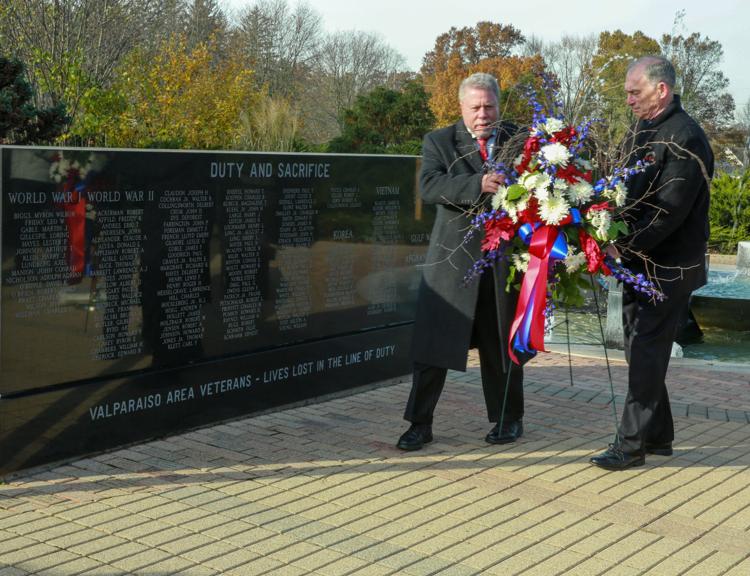 Veterans Service Memorial in Foundation Meadows Park