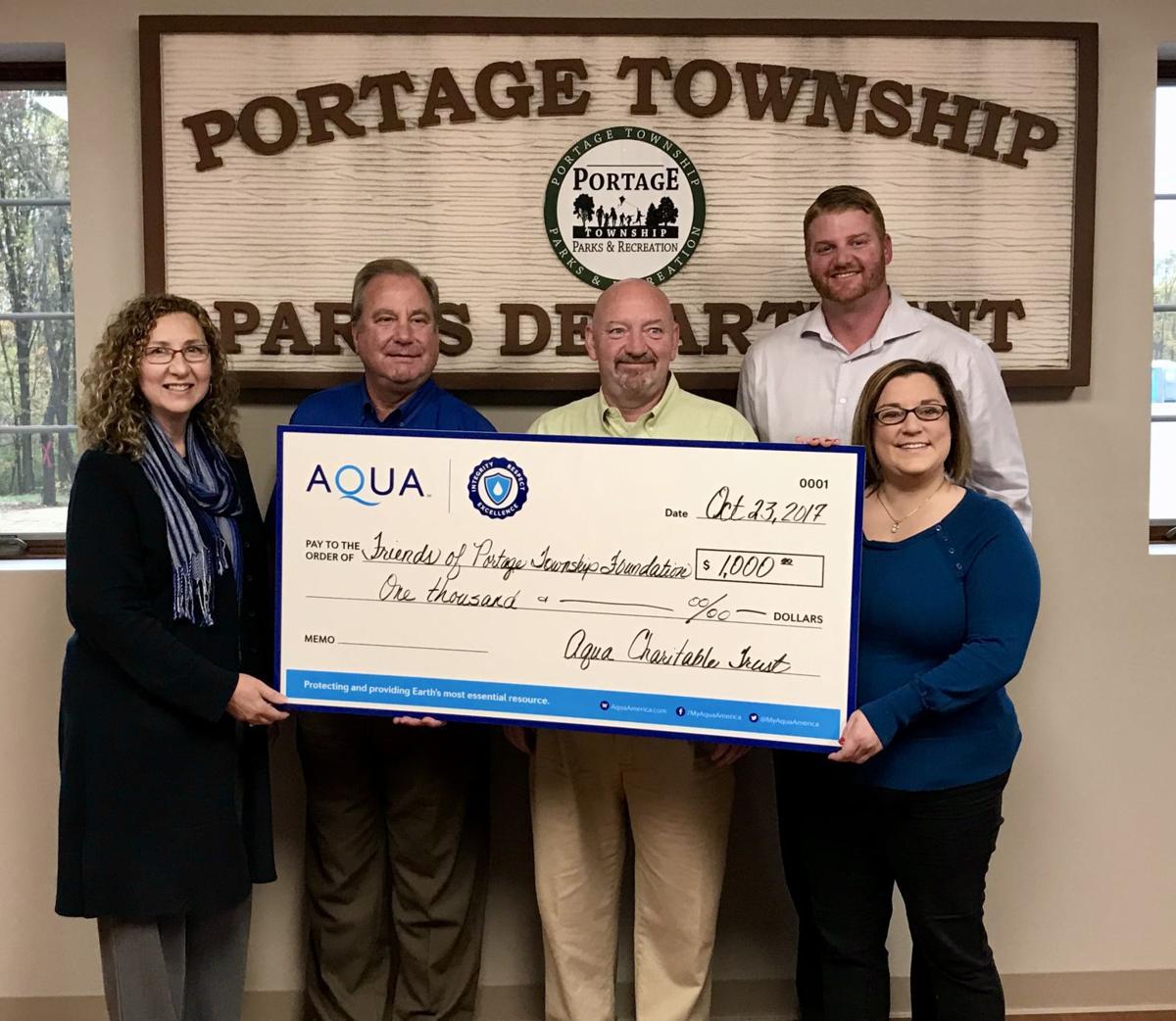 A partnership that has continued to grow and make a difference in the lives of Portage Township children and families has just taken another step forward as representatives from Aqua Foundation Inc. presented a $1,000 check to Brendan Clancy, Portage Township trustee, and Jessica Bailey, president of Friends of Portage Township Foundation Inc.
Aqua's involvement with Portage Township parks includes their participation in the parks' "Team Up 2 Clean Up" event which takes place each year in April. Not only do volunteers perform cleaning and beautification tasks at the township's South Haven parks but they also reach out into the community and have completed projects for the Boys & Girls Club, South Haven Little League, and even cleaning a 2-mile stretch of McCool Road.
Another area where Aqua has been instrumental is in their sponsorship and volunteerism of the Haven Hollow Harvest Fest. This annual event offers Portage Township children and families a free night out of good old-fashioned fun.
Matt Lentz, field supervisor of Aqua Indiana, has served on the Friends of Portage Township Foundation Inc. for the last several years, contributing his time and talents to help increase visibility and move the organization forward.