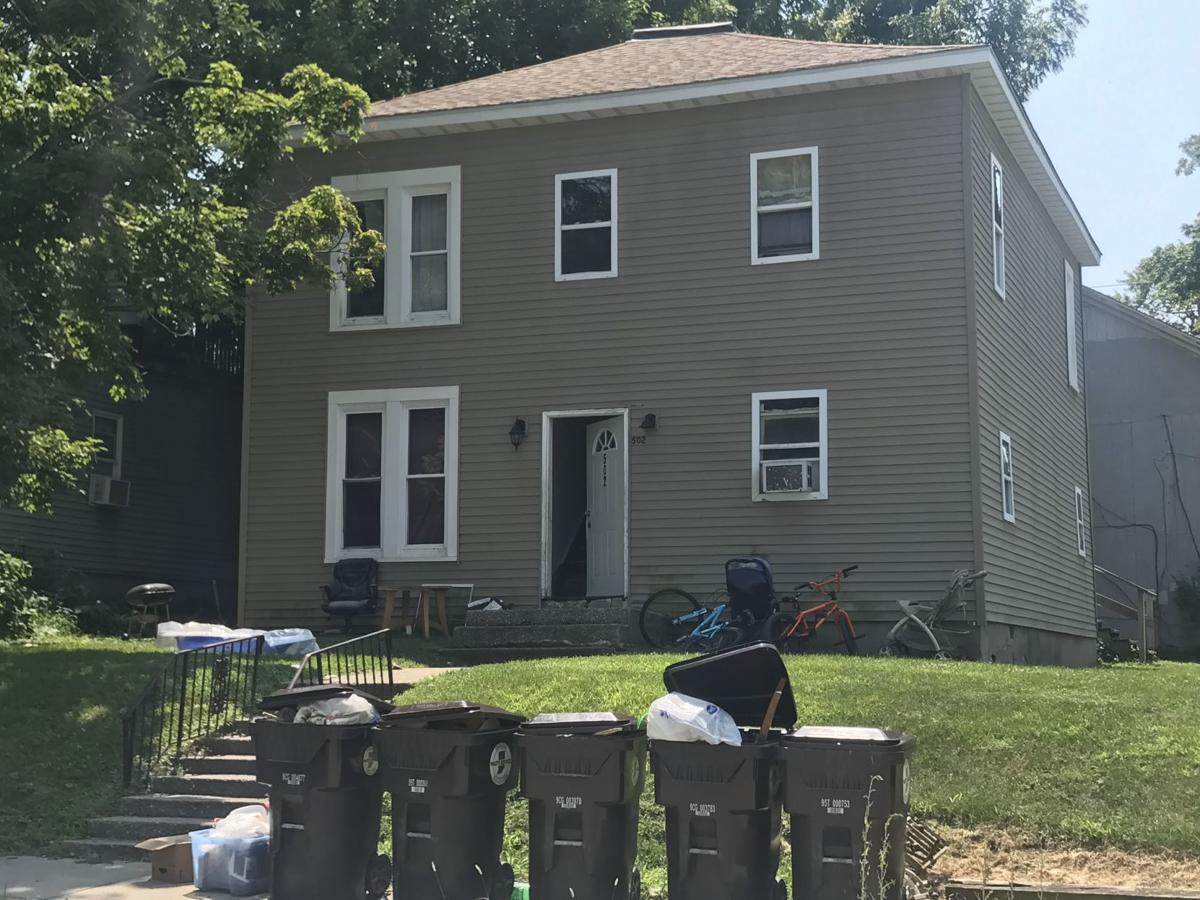 VALPARAISO — Residents of an apartment building at 502 Union St. are being displaced as a result of a bug infestation so severe that a resident had been treated multiple times at the hospital, according to officials.
The problem stems from cockroaches and bedbugs in the six-unit building, said Dave Hollenbeck, attorney for the Porter County Health Department.
"It's unfit for human habitation," he said.
The two-story building is being cleared of its residents so the owner can be made to treat the problem, Hollenbeck said.
The United Way of Porter County announced Thursday it is helping to find emergency shelter for nine adults, seven children and several animals.
Hollenbeck said at least some of the residents are being moved to donated hotel rooms in the area.
"The eviction notice was served earlier this week giving tenants until tomorrow, Friday, July 26, to leave," according to news release from Kim Olesker, president and CEO of the United Way of Porter County.
The same building had its electricity temporarily shut off during the extreme heat Saturday, she said.
"This is exactly the complex problems United Way helps people who are teetering on the edge of disaster with every day," Olesker said. "We mobilize our partners into action to find a long-term solution to the immediate need. Disaster relief is a long-term strategy to stabilize our community."
United Way is working to coordinate housing and services provided by partners such as Housing Opportunities, Hilltop Neighborhood House, Porter County Aging and Community Services, New Creation's Men Center, Salvation Army, Catholic Charities, Porter County Library, Valparaiso Community Schools, Vale Park Animal Hospital, Porter Regional Hospital, Neighbor's Place, HealthLinc and NeighborLink Porter County.
"Due to the infestation residents must leave all possessions behind," Olesker said. "United Way is seeking monetary donations to support the resident relocation effort into interim and long-term housing."
Monetary donations can be made to the United Way Disaster Relief Fund at unitedwaypc.org or by calling 219- 464-3583.