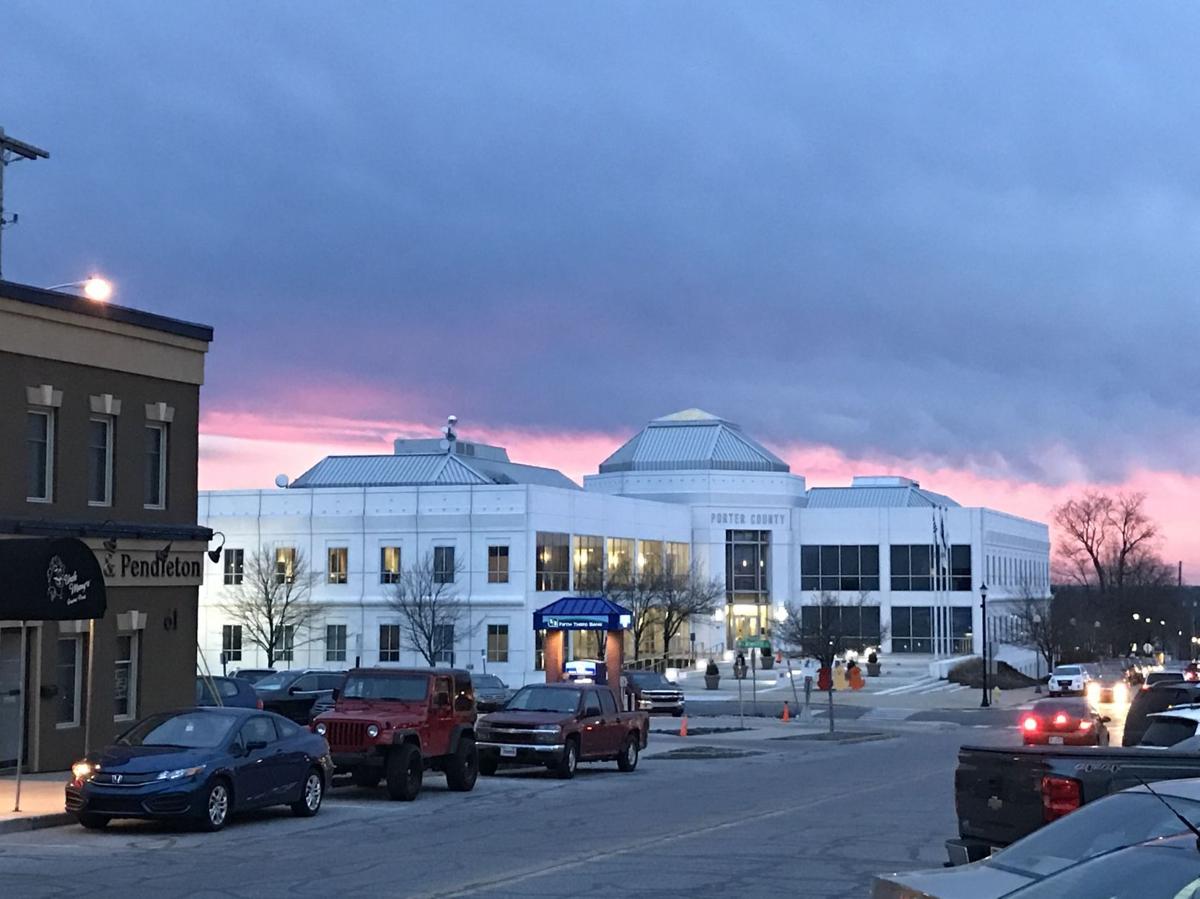 PORTER COUNTY — Facing the climbing cases of coronavirus locally and statewide, Porter County officials are urging residents to stay diligent as the holiday season approaches.
The Porter County Health Department said the red classification means that a community has a high-level spread rate among its members.
Officials warned that local hospitals are being strained due to the increase. Friday night, Northwest Health - Porter was on total bypass, meaning that the facility was at capacity and could not accept new patients.
On Saturday, the health department issued the following mandates to quell the spread, which were based on Gov. Eric Holcomb's recent executive order.
Those who have symptoms, were diagnosed with coronavirus or those who have been exposed to a positive case should stay home, officials said. In addition, individuals should be diligent in following social distancing guidelines and wearing masks.
"Understandably, this will be difficult, but family gatherings for birthdays, weddings and even Thanksgiving are strongly discouraged," the Porter County Health Department said in a news release. "Because of this, PCHD is not permitting any gatherings over 25 people. Any events planned in Porter County must contact PCHD to discuss safety protocols."
Spectator crowds at school sporting events will also be limited to parents, guardians or siblings of the student athletes and masks will be required. Porter County businesses are also required to post clearly visible signs at all entrances mandating face coverings.
Furthermore, customers at restaurants and bars should remain seated when eating or drinking, seating must be spaced 6 feet apart and buffets are permitted but not recommended unless an employee serves patrons, the health department said.
"I am encouraged that the Porter County community understands the gravity of this disease and is working together for the common goal of saving lives and slowing the spread of COVID," said Porter County Health Officer Dr. Maria Stamp.
Portage has closed down all city offices to the public starting on Monday and lasting through Dec. 4, according to release from the Portage mayor's office.
"We are in a serious, second wave surge of the COVID-19 virus. Sadly, our state has gone from a three-point positivity rate to now being at 10.5, the highest number since the pandemic began in March," said Portage Mayor Sue Lynch.
Residents were instructed to pay utilities online, by drop box in front of Portage City Hall and by calling 219-762-7784. Meetings will be held virtually and those with questions can call the city hall switchboard at 219-762-5425.
Lynch asked residents to follow the governor's mandates, including limiting all gatherings to 25 people or less, and also urged businesses to enforce the use of masks for staff and customers alike. Lynch echoed the health department's sentiments for the upcoming holiday.
"Now more than ever, with the numbers being what they are, it is important to protect your loved ones and keep them safe," Lynch said. "I know everyone is getting tired of hearing, wear a mask, socially distance and not to gather with your family and friends, but the bottom line is this virus is very serious and we must get serious about protecting ourselves and our loved ones. By following these simple steps outlined by Gov. Holcomb, we all can help keep our city's COVID numbers down."
Gallery: Here are the schools adjusting plans due to COVID-19
Concerned about COVID-19?
Sign up now to get the most recent coronavirus headlines and other important local and national news sent to your email inbox daily.