VALPARAISO | The Porter County Alcoholic Beverage Commission voted Thursday to nix a plan to allow a restaurant liquor license at the Indiana …
SCHERERVILLE | Christopher White, publisher of The Times Media Co., was the keynote speaker at the 16th annual Jim and Betty Dye Scholarship d…
PORTER | The Department of Natural Resources has scheduled an open house April 6 to introduce plans for adaptive reuse of the pavilion at Indi…
Alan Geller, of Munster, and Dave Bigler, of Hobart, were the top scorers from northwest Indiana in a World Wide Bridge Contest held June 7, s…
The Indiana Dunes National Lakeshore offers a variety of programs this month. For more information, call (219) 395-1882 or visit www.nps.gov/indu.
In duplicate bridge, earning a Life Master certification is a defining moment in the progression of a bridge player's rise in the rankings. It…
DUNE ACRES | Railworks Track Services has been hired by the Chicago South Shore Railroad to rehab the Mineral Springs crossing at the entrance…
CHESTERTON | Members of the Chesterton High School Speech and Debate team, led by coach Chris Lowery, appeared before the Duneland School Boar…
South Shore ridership dropped 1.7 percent in 2013 as compared to 2012, due mainly to the slow economic recovery and fewer riders going to fest…
PORTER | Visitors battled the bitter cold Saturday to head indoors at Bailly Homestead and Chellberg Farm at the Indiana Dunes National Lakesh…
CHESTERTON | The Duneland School Board held three public hearings on the 2014 budget plan providing an opportunity for input from the public.
CHESTERTON | The main courses included Carolina BBQ pork belly sliders, ricotta gnocchi, tomato sausage penne pasta and spicy chicken rigatoni…
DUNE ACRES | Exactly 100 years ago to the day, Henry Chandler Cowles, the pioneering ecologist who studied in the Indiana Dunes, led a group o…
DUNE ACRES | A Massachusetts woman died Sunday after police said she fell from a golf cart operated by a man arrested on a drunken driving charge.
VALPARAISO | Eight Porter County students were recognized this month for their participation in the Porter County Red Ribbon Campaign.
All westbound South Shore trains are operating on schedule after early morning delays of up to 20 minutes due to red signals east of the Dune …
PORTER COUNTY | The Valparaiso compost site, 2150 W. Lincolnway, and the Boone Grove site, 400 West 550 South, will open for the season April …
CHESTERTON | Superintendent Dirk Baer announced his retirement from the Duneland School Corp. during Tuesday night's board meeting after servi…

Midwest Express Clinic / Crown Point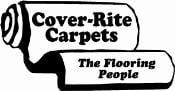 Cover-Rite Carpet & Design Center
HAMMOND | The Coalition to Protect Cowles Bog Area filed a motion Monday seeking to prevent the National Park Service from cutting down 3,400 …
VALPARAISO | Porter County is moving forward with an economic development department that will help attract new businesses, encourage expansio…
Fire teams from the Indiana Dunes National Lakeshore and the Indiana Department of Natural Resources are planning controlled burns near Dune A…