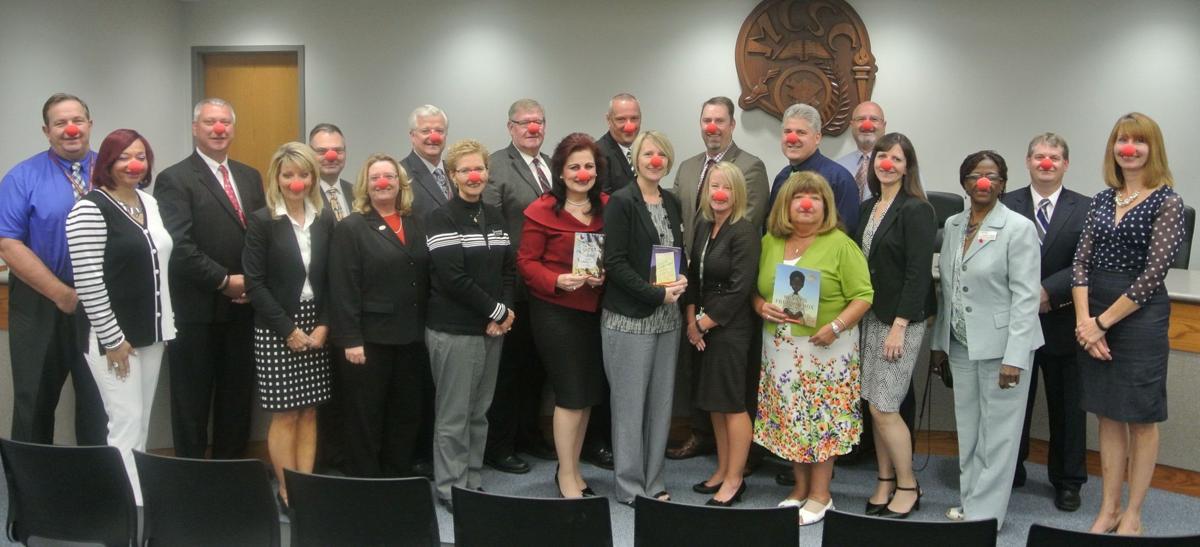 MERRILLVILLE | The Northwest Indiana Literacy Coalition and Books to Bridge the Region made their annual presentation to area school superintendents at the Northwest Indiana Public School Study Council meeting at the Merrillville Administration Center.
This year's presentation noted that the Time Out for Reading literacy promotion is being held at 10 a.m. Friday in seven counties. A spotlight event is planned at the U.S. Courthouse in Hammond in U.S. Judge Joe Van Bokkelen's courtroom.
The public is invited to participate in the event wherever they are at 10 a.m. Friday by stopping their activity to read a book, magazine or newspaper for 20 minutes.
Dian Reyome, president of the NWILC and Centier Bank's financial capabilities officer, and Linda Swisher, public information coordinator for the Hammond Public Library and B2BR representative, spoke to the educators about TOFR and also promoted NWILC's Photo/Video Recognition Awards Event at 6 p.m. Nov. 5 at the Lake County Public Library in Merrillville. The deadline for entries is Oct. 23. Visit http://www.nwiliteracy.org/events/tofr/tofr.html.
Each superintendent was given a Literacy Kit Bag which contained "Put Your Nose in a Book" materials, including red clown noses, bookmarks, details on B2BR literacy events and information on observing Time Out for Reading. They were asked to share the materials with principals and staff, and were thanked for all of their support.
Ed Schoenfelt, executive director of the Northwest Indiana Educational Service Center and executive secretary of the Northwest Indiana Public Schools Study Council, commented: "Reading opens the world of learning for all children. Parents, guardians, and family members can all help by encouraging 15-30 minutes of reading nightly for pleasure."
NWILC and B2BR members and volunteers have also delivered Literacy Kit Bags to all surrounding schools, libraries and organizations that requested information. They contain books provided by B2BR in an effort to connect Northwest Indiana communities through reading.
This year's suggested readings are "Henry's Freedom Box" by Ellen Levine, "The Secret Tree" by Natalie Standiford, and "The Supremes at Earl's All You Can Eat" by Edward K. Moore.