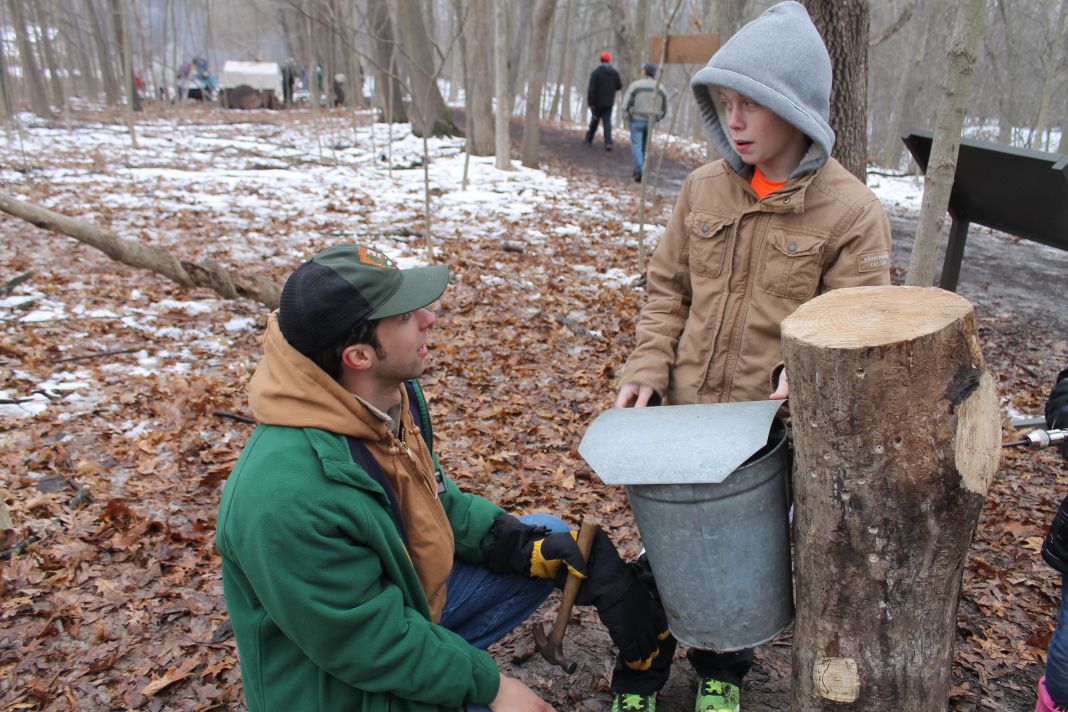 The Indiana Dunes National Lakeshore offers a variety of programs this month on the shores of Lake Michigan. For more information, call (219) 395-1882 or visit www.nps.gov/indu.
The visitor center is at 1215 N. Ind. 49, Porter. The Paul H. Douglas Center is at 100 N. Lake St., Gary. The Pinhook Bog parking lot is in the National Lakeshore at 700 N. Wozniak Road. The Dunewood Campground is south of the intersection of U.S. 12 and Broadway in the central portion of the National Lakeshore. The Mnoké Prairie parking lot is on Howe Road slightly more than a half-mile south of the intersection of Howe and Oak Hill roads. The Chellberg/Bailly parking lot is on Mineral Springs Road between U.S. 20 and U.S. 12. The Great Marsh Trail parking lot is on Broadway north of the Beverly Shores train station in Beverly Shores.
Find Your Park film series
Each weekend, explore a different National Park Service site through the Find Your Park Film Series. This yearlong series celebrates the 100th anniversary of the National Park Service and 50th anniversary of the Indiana Dunes National Lakeshore. The films last about an hour and are shown at 2 p.m. on Sundays at the Indiana Dunes Visitor Center in Porter and on Saturdays at the Paul H. Douglas Center in Miller.
Take an hour-long self-guided hike into Indiana's only quaking bog every Saturday afternoon this summer at Indiana Dunes National Lakeshore's Pinhook Bog. Rangers and volunteers stationed along the trail will help you understand this unique place filled with carnivorous plants. Allow one hour to walk the trail and tour the bog. This open house will be from noon to 3 p.m. every Saturday through Sept. 10.
Homestead, farm open house
Learn about centuries-old lifestyles of Duneland residents by exploring the Bailly Homestead and Chellberg Farmhouse. This open house takes place from 1 to 4 p.m. every Sunday through Sept. 4. Park in the Chellberg/Bailly parking lot and walk to the structures. You can also get there early and join a ranger-led hike to the Bailly Cemetery at noon. The cemetery hike starts in the parking lot and ends at the Chellberg Farmhouse just in time for the open house at 1 p.m.
Join a ranger this summer for any of the 27 guided hikes of Mount Baldy. These 1½ hour tours will be offered at 10 a.m. every Sunday and at 5 p.m. on most Fridays. On some selected Friday nights, a sunset hike will be presented. Rangers will guide visitors on a trail on the western edge of the sand dune that scientists have determined to be free of dangerous holes. Because space is limited, you must call the park's information line at (219) 395-1882 and make a reservation to be able to attend one of these programs.
Watch a sunset on the beach and then join a ranger to toast marshmallows while enjoying stories and songs during this 90-minute program at Indiana Dunes National Lakeshore's Kemil Beach. The campfire will be held on the second and fourth Saturday of each month with the last one be offered on Sept. 10. Meet the ranger at Kemil Beach in the Indiana Dunes National Lakeshore. Call the park's information desk at (219) 395-1882 for the times of future programs.
Celebrate the longest day of the year and learn about the traditions of the Swedish immigrants at Chellberg Farm. Enjoy the music, dance and food associated with this special day. This program is from 1 to 4 p.m. June 25.
Join a park ranger for a hike through the beautiful oak savanna of Indiana Dunes National Lakeshore's Miller Woods at 1:30 p.m. each Sunday. Hikes will be offered on Sundays through Aug. 21 and will vary in length depending on the interest and abilities of visitors. Meet at the Paul H. Douglas Center for Environmental Education. Wear sturdy shoes and bring water and insect repellent.
Open house at Douglas Center
Enjoy fun, family friendly activities at Indiana Dunes National Lakeshore's Paul H. Douglas Center from 9 a.m. to 4 p.m. every Saturday. Then, take the kids outside to the center's Nature Play Zone where unstructured play in nature is encouraged. You can also help feed the center's resident turtles and fish or join a ranger for a hike in the beautiful Miller Woods.
Beginning birding program
Join a ranger every Saturday morning this summer at 9 for a Beginning Birding Hike at the Great Marsh Trail in Indiana Dunes National Lakeshore. This 90-minute hike is a great opportunity for beginners of all ages who want to take up this great way to enjoy the outdoors.
Stroll down West Beach with a ranger at Indiana Dunes National Lakeshore and enjoy the sunset over Lake Michigan. This 60-minute program is offered twice a month during the summer. The first two hikes will be at 8 p.m. June 18. During this leisurely hike, learn about the threats to fragile Indiana dunes and what you can do to help protect them.
Join a ranger Wednesday mornings along the Kemil and Dunbar Beach area of Indiana Dunes National Lakeshore and try out kayaking on Lake Michigan. The ranger will be along the beach, between 9 and 11 a.m. with a kayak and lifejackets in tow and will let you try your hand at this increasingly popular recreational activity. This is not a formal lesson and time in the kayak is limited so everybody gets a turn.