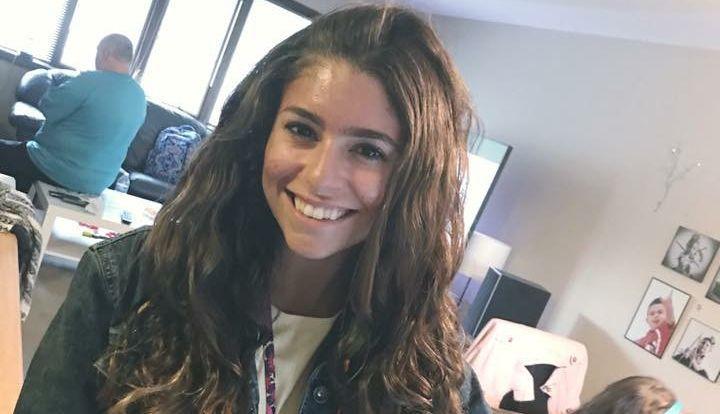 PORTAGE — Even in death, Amera Abu-Hakmeh wanted to leave the world better than how she left it, according to her stepfather, Armando Gomez.
The 17-year-old Chesterton High School student died Tuesday morning in a tragic car crash on U.S. 20 that also injured her younger sister and killed an 85-year-old woman.  
Gomez said the family found his stepdaughter's living will — written in 2014 — that laid out what she wanted to happen if she died, albeit when she was much older.
"It says she wanted her body donated to science, her eyes given to someone who was never able to see so they can see again, to see a sunrise or a beautiful baby. She wanted her heart to be given to someone who worked so hard their whole life so they can be rejuvenated again," Gomez said. "It's very moving."
Abu-Hakmeh is being remembered as selfless — and "a guiding light" to her family, he said.
"I've been trying to figure out how to put her into words. She was basically like the center of the family. She was the one who kept everyone in check and in balance," Gomez said. "She's like the child in that movie '13 going on 30.' She was 8 going on 30 … She was always there for her sisters."
She loved to plan and had a "timeline for her entire life," he said. He said the family also found a checklist of things she wanted for her college dorm.
According to her obituary, Abu-Hakmeh was an honor roll student and an accomplished trumpeter. She participated in fundraising 5K and 10K races, and "was looking forward to graduating from Chesterton High School in June and attending Indiana University in Bloomington in the fall," her obituary said. 
"Her dreams were to attend John Hopkins Medical School and to help others. As a young adult, she had a clear prospective on life, and was driven. Her loving and caring nature showed in everything she did, with her family, friends and others," the obituary said.
You have free articles remaining.
Keep reading for FREE!
Enjoy more articles by signing up or logging in. No credit card required.
Her 12-year-old sister, Amyah Gomez, was a passenger the morning of the crash. She was taken to University of Chicago Medicine Comer Children's Hospital in critical but stable condition. Her condition was improving as of Wednesday, Armando Gomez said.
Abu-Hakmeh grew up in Mishawaka before the family moved to Burns Harbor and later settled in Portage, he said. 
Amera Abu-Hakmeh's visitation is set for 3 to 8 p.m. Thursday at Chapel Lawn Funeral Home, 8178 Cline Ave., in Crown Point. Funeral services will be held at noon Friday at Chapel Lawn Memorial Gardens.
Police say they are still investigating Tuesday's crash.
Police say one of the drivers, Gayle Brown, 85, of Greencastle, was allegedly driving at a high rate of speed and crossed the center line striking a second car carrying two girls, according to officials.
Brown was also killed in the crash.
Times staff writer Bob Kasarda contributed to this report.