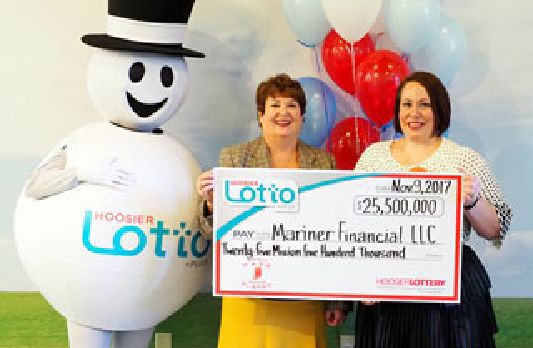 An Indiana family has claimed last month's $25.5 million Hoosier Lotto jackpot that was won from a ticket purchased at the BP gas station at 1501 N. Calumet Ave. in Valparaiso.
A representative for the family claimed the winnings in the name of Mariner Financial LLC, according to lottery officials. The family claimed the prize as a lump sum payment of $16,579,692 before taxes.
"The family will prioritize using the funds for the benefit of their families and other causes they find important," said Rebecca Geyer, a representative for the family.
"The family loves Indiana, and plans to continue living here," she said.
Geyer said this is the first big prize the family has ever won.
"Before this came along, the most they had ever won was a 50/50 raffle," she said.
"The family feels extremely blessed but also overwhelmed," Geyer said. "They have chosen to claim as a legal entity to protect the safety and well-being of their children as well as their own privacy."
The BP station will receive a $100,000 bonus from Hoosier Lottery for selling the winning jackpot ticket.