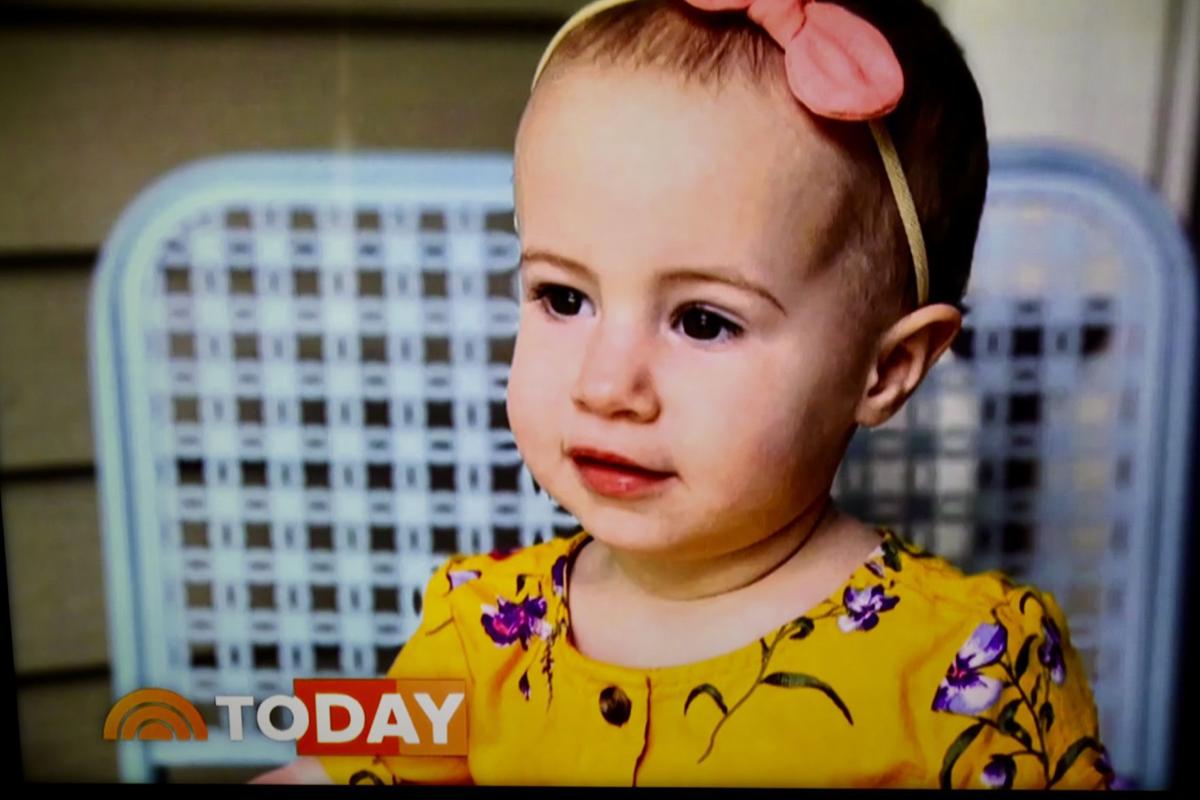 The family of an 18-month-old Indiana girl who fell through a cruise ship's open window while docked in Puerto Rico continues to search for answers.
In a Monday interview with NBC's "Today" show, parents Alan and Kimberly Wiegand, of South Bend, blamed Royal Caribbean for their daughter's Chloe's death in a fall from the 11th story play area July 7.
Chloe had been with her grandfather, Salvatore Anello, of Valparaiso, at the time of her fall in the ship's H2O Zone kids water park, the girl's mother told NBC's "Today" show Monday.
"We obviously blame them (the cruise line). ... Why is there an open window in the kid's play area 11 stories off the ground?" Kimberly told the "Today" show's Savannah Guthrie. "There are a million things that could've been done to make that safer."
When she initially learned of the toddler's death, Kimberly said she didn't know the child had fallen from a window and ran toward the glass paneling. But as she looked over the edge, she learned the truth, seeing concrete instead of water.
Royal Caribbean officials told the Wiegands the open window was used for ventilation to which Kimberly responded on the "Today" show, "Get a fan. Come up with some other mechanism to make your guests comfortable rather than creating a tremendous safety hazard."
As a result, the South Bend family hopes to hold the company responsible in court for its safety oversight that "cost our child her life" and ensure no one else experiences a similar tragedy. 
"To lose our baby this way is unfathomable. ... The first 30 seconds of the day I don't remember what happened, but then it comes back," Kimberly said on the "Today" show. "I just know that she was destined to do such great things."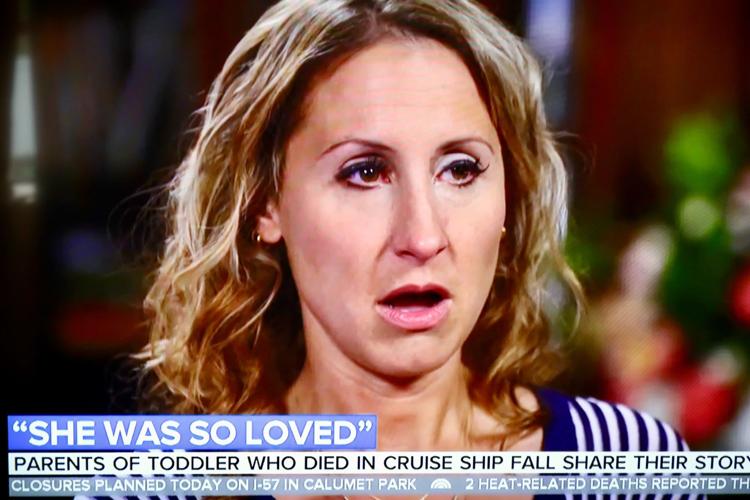 The family's attorney, Michael Winkleman, said if proper safety measures had been in place that day, the 18-month-old would still be alive. Emails to Winkleman — a maritime lawyer with the Florida-based firm Lipcon, Margulies, Alsina and Winkleman — for comment were not immediately returned Monday morning.
Chloe had wandered toward the glass paneling encasing the area and asked her grandfather to lift her up so she could sit on the railing and bang on the glass, Kimberly said. It was something she liked to do at her brother's hockey games.
But Chloe's grandfather, Anello, didn't realize there wasn't any glass behind his granddaughter.
"He was extremely hysterical,'' Kimberly said of Anello, who resides in Valparaiso and has ties to community theater in Crown Point. "The thing that he has repeatedly told us is, 'I believed that there was glass.' He will cry over and over and over. At no point ever, ever has Sam (Anello) ever put our kids in danger. ... You can barely look at him without him crying. She was his best friend."
The Wiegands said the family will never forget the 18-month-old, who already touched so many lives in such a short time and could get anyone to smile.
"We'll never forget her,'' Alan said. "She's part of our soul that's not there anymore."
"It's really easy to shut out the world and to give up, but we will not do that because that's not who Chloe was,'' Kimberly added. "Chloe was the light, and that's what is going to get us through every single day. We have to go on for her. We can't give up."
The investigation into the child's death by the Puerto Rico Department of Justice remains ongoing and is in its advanced stages, according to "Today" show reporting.
Be the first to know
Get local news delivered to your inbox!