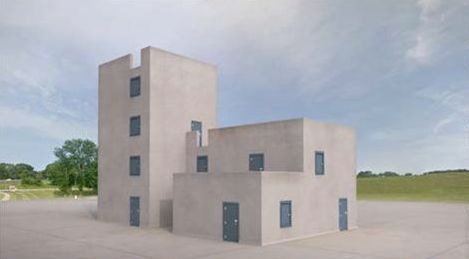 VALPARAISO — A firefighter training academy that would serve 2,000 firefighters in five counties is being planned for the city's Montdale Industrial Park. 
The training center is being set up though a foundation created by Stewart McMillan, president and CEO of Task Force Tips in Valparaiso, who said Tuesday it's "deeply needed."
McMillan said 80 percent of fire departments within the five counties that would use the academy are made up of volunteer firefighters who have to pay for their training. There would be no cost to use the proposed facility in Valparaiso, which includes a three-story burn tower. 
The facility would be available to firefighters in Lake, Porter, LaPorte, Jasper and Newton counties.
"It's really good for firefighter education," Valparaiso Fire Chief Chad Dutz said. 
Dutz said they've been trying to create an academy like this for about eight years. 
Many departments like Valparaiso have to acquire or use dilapidated-type structures to use for training. Using the burn tower will be safer, McMillan said. 
McMillan said it's also vital for training because there are fewer fires nowadays because of the way buildings are currently designed. When there are fewer fires, it also means less training and experience for firefighters. 
The burn tower will be constructed on a nearly 5-acre site at what would be 4203 Montdale Drive. A current building on the site would be renovated and used for classrooms. The site also will feature props like vehicles and a train car to provide training in different emergency scenarios. 
Project lead Celina Weatherwax, of Weatherwax Strategies, said the academy will serve five counties for generations to come. 
"Our commitment to this project demonstrates our desire to ensure that our region continues to have the finest public safety professionals anywhere," she said. 
McMillan said he'd like to have the tower constructed as soon as possible. The plans are currently going through a permitting process.