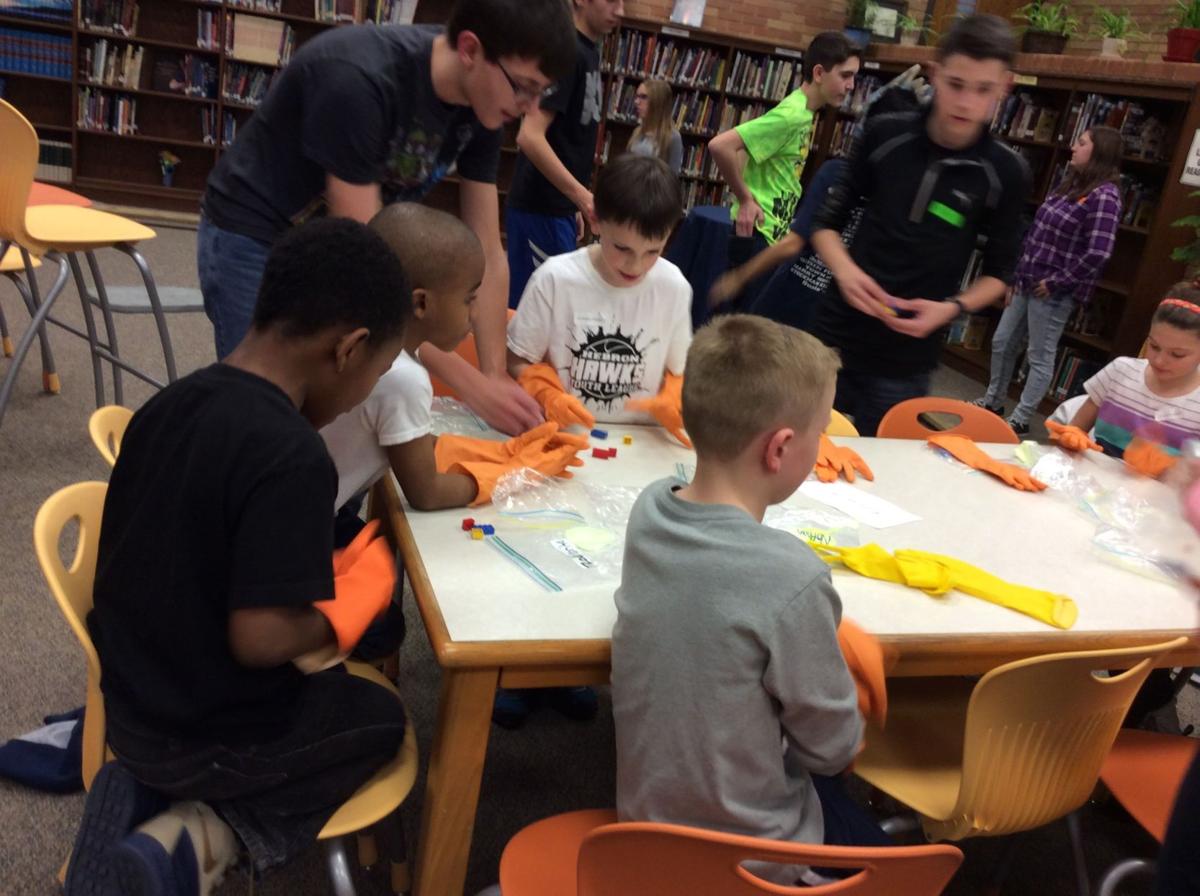 HEBRON — Every year for the last five years, Hebron's middle school National Junior Honor Society has hosted an extraordinary event just for second graders. Each second grader was invited to participate at the event and enjoy a night full of hands-on science. There were about 40 workers that included parents, teachers, NJHS members, and non-members.
There was a total of four different classrooms full of hands-on science: Crazy Lab, Food Room, Animal Room and the Planetarium.
In the Crazy Lab the second graders learned about chemistry through different experiments and demonstrations. Some experiments they saw were a giant bubble each kid could stand inside of, a fire tornado, explosive elephant toothpaste, a glowing pickle, and glow-in-the-dark slime.
The Food Room taught the kids about food in science including a dry ice bubble, the egg-in-a-bottle trick. They looked through microscopes and saw milk explode into various colors.
In the Planetarium the second graders learned all about our galaxy and space.