Robert Martinez, 50, of Valparaiso, suffered a serious head injury and was transported to Advocate Christ Medical Center, where he later was p…
One resident suffered minor injuries and there were no fatalities among people or pets, firefighters said.
A virtual learning option will continue in East Porter County School Corp. through the third quarter of the school year. 
Officers searched the vehicle and recovered two handguns and other undisclosed personal items, police said.
Traffic on Ind. 49 near Morgan Township Schools in Kouts backed up a half mile after two pigs fell out of a trailer Tuesday afternoon.
MERRILLVILLE — Singer and inspirational speaker Altovise Ferguson shared her story about cancer survivorship and provided musical entertainmen…
VALPARAISO —  Law enforcement officers throughout Porter County participated in No Shave November to raise $15,000 to benefit their community.
VALPARAISO — South County Love Your Neighborhood presents a Christmas Dinner Theatre on Dec. 1 at the Porter County Expo Center.
Local bridge clubs hosted a recent three-day sectional tournament at the Lincoln Center in Highland. The committee in charge was Barbara Walcz…
The Eagle Riders 2517 Valparaiso James Cooper Benefit Run helped raise money for James Cooper, of Kouts. This money will help renovate his par…
Porter County Recycling & Waste Reduction is highlighting "reuse" by organizing its first Reuse Fair. The event will take place from 9 a.m…
PLEASANT TOWNSHIP — A fire Tuesday destroyed a barn being used for storage in rural Porter County. 
KOUTS — The Kankakee Valley Historical Society wants input from the public. There will be a meeting at 7 p.m. Tuesday at Kouts Library, 101 Da…
KOUTS —  The 2016 Cover Crops Field Day set for March 29 will provide attendees with information on cover crop benefits, focusing on soil heal…
MERRILLVILLE — During January, National Blood Donor Month, the American Red Cross encourages people to roll up their sleeves to give blood to …
MERRILLVILLE | American Red Cross blood and platelet donors can now help save lives in less time by using the new Red Cross RapidPass online h…
KOUTS | James Murphy, a a Republican Town Council vice president and long-time Porter County official, was arrested early Tuesday night on a d…
My last column told the story written by E. W. Irwin of his first Kankakee adventure guided by Harmon Granger. Irwin now hunted the marsh on h…
KOUTS | The East Porter County School Board upheld a ban forbidding the husband of the middle school volleyball coach and a father of a studen…
Best Buddies Pet Pantry is hosting a canned pet food drive the entire month of October. Currently an estimated 1500 cans is provided every mon…

Midwest Express Clinic / Crown Point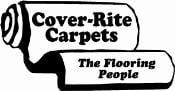 Cover-Rite Carpet & Design Center
KOUTS | About 800 area students explored the history and ecology of the "Everglades of the North" recently during Kankakee River Days at Dunn'…
The Malden Labor Day parade on Ind. 49 in Malden.
Business Mentors | Valparaiso
Monthly breakfast at legion | Portage
Car Seat Safety Clinic | Michigan City
This year Kouts celebrates its 150th birthday. France was the first European nation to claim present day Indiana. After France's defeat in the…
Several area school corporations already have initiated one-to-one technology in their districts, and in some cases are moving forward to the …