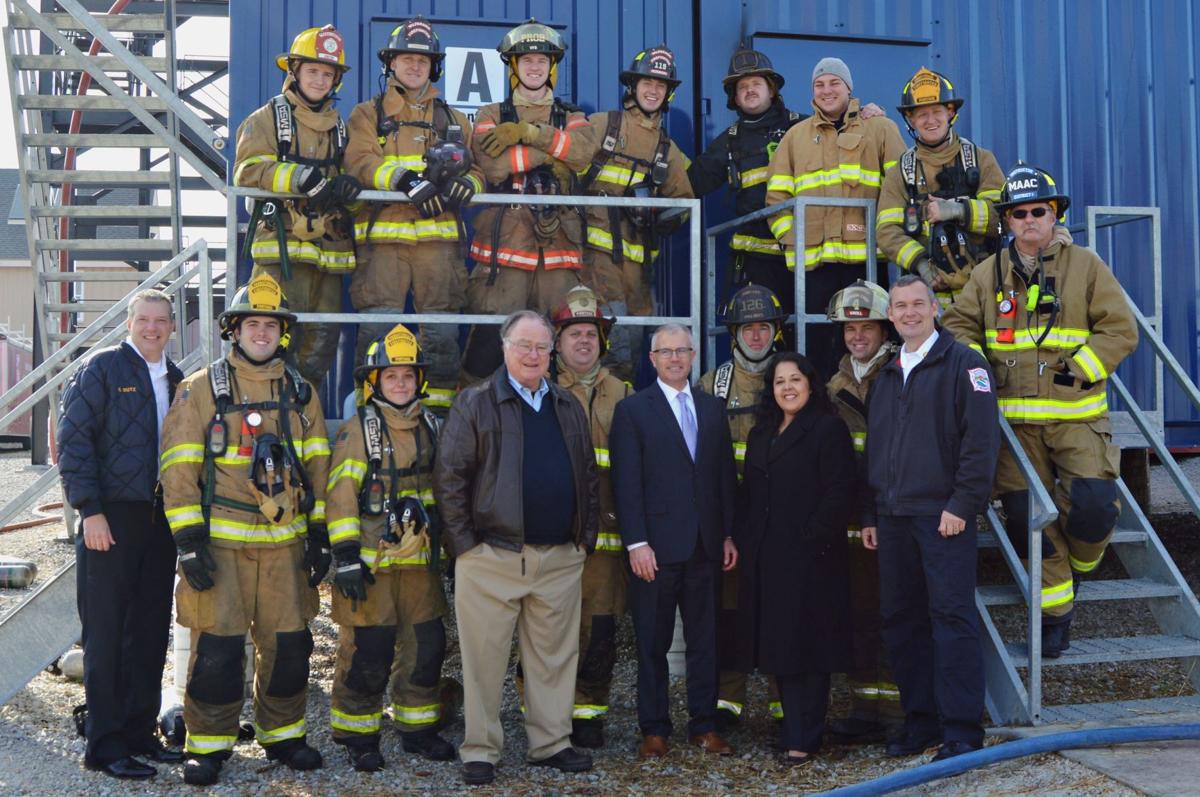 VALPARAISO — The Porter County Community Foundation awarded a grant to the Multi Agency Academic Cooperative (MAAC), an organization that provides training for area firefighters, police officers and EMS personnel.
The MAAC Public Safety Training campus has been established on a 4 1/2-acre parcel in southeast Valparaiso. This facility will house various training structures including a 40-foot search and rescue tower, a two-story live burn building, vehicle extrication pad, indoor classrooms and more.
"The goal is to make sure our first responders have the resources and training necessary to be prepared to respond to calls and come to our assistance on, what would likely be, one of our worst days," said Celina Weatherwax, president of The McMillan Family Foundation Inc. "Through a combination of classroom and practical, hands-on application, the MAAC Training campus will provide advanced levels of critical thinking and functioning in response to an emergency."
"The foundation is honored to play a part in the development of this essential facility," said Bill Higbie, president & CEO of the Porter County Community Foundation.
Be the first to know
Get local news delivered to your inbox!