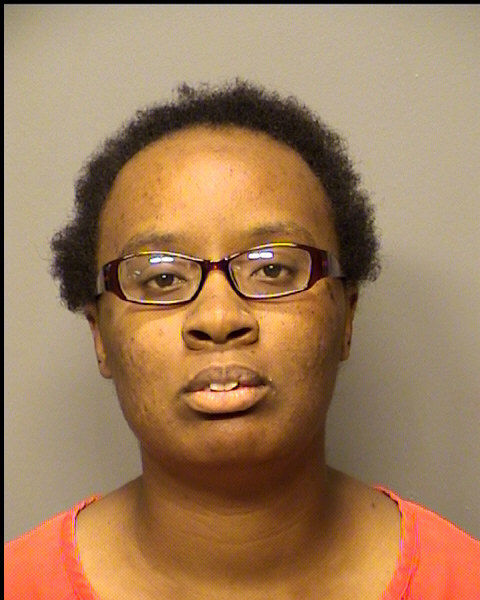 Three children, one as young as 11, were allowed by their school bus driver to drive the bus after school Thursday along a stretch of road in Valparaiso, police said.
Joandrea McAtee, 27, of Portage, was arrested Friday after the Porter Township Schools Administration and Porter County police investigated a parent's complaint.
A parent contacted a Boone Grove High School resource officer on Thursday about a bus driver letting students take turns driving her bus, according to the Porter County Sheriff's Office. An investigation was immediately launched after the officer notified the Porter Township Schools administration.
Chief Deputy Jeff Biggs said in a news release Friday the investigation revealed that McAtee allowed three students, ages 11, 13 and 17, to drive her bus as she was dropping students off from school. The three students took turns driving a short distance each down Lourdes Street, in a rural area of Valparaiso.
McAtee was immediately terminated by Porter Township and the bus service provider, according to the news release.
On Friday, McAtee went to the Porter Township Bus Barn to pick up her final paycheck, the news release states.
While there she met with Porter County sheriff deputies and was taken into custody. 
McAtee was charged with neglect of a dependent, a level 6 felony. 
"The Porter Township School Corporation is angered and disappointed in the actions of this driver," Stacey Schmidt, Porter Township School Corp. superintendent, said in an email. "The safety of our students is a top priority."
"This individual's actions are not reflective of the hard work, dedication, and professionalism of our staff," she said. "We are thankful for the students and parents who came forward quickly with this information to both PTSC administration and law enforcement allowing us to respond expediently and take the proper steps to insure student safety."
The news release did not state whether McAtee was still in custody or any bond amount set for her.  
"The students and parents that immediately came forward with this information should be commended for doing exactly what we teach, which is 'See something, say something,'" Sheriff David Reynolds said. "An investigation was immediately started and no one was injured or harmed. The Sheriff's Office and the Porter Township School Corp. takes safety and security of every student seriously and every parent must understand that this case will be investigated thoroughly."
Check back with nwi.com for updates to this story.