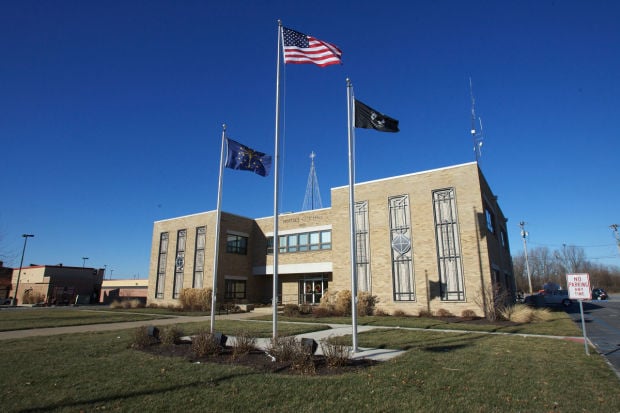 PORTAGE — The City Council is considering pay raises for members while they nixed raising salaries for higher level employees this week.
At its meeting Tuesday night, the council presented salary ordinances for both elected officials and employees.
The salary ordinance for elected officials kept council salaries at the 2017 levels of $16,000 per year, but included an additional $5,000 per year salary for their service on the Utility Service Board. It also included a $10,000-a-year salary for the clerk-treasurer for work on the Utility Services Board.
The council took over the Utility Service Board earlier this year, removing control from Mayor James Snyder and an independent board.
Councilman John Cannon, R-4th, voted against suspending the rules, which could have led to a vote to enact the ordinance at Tuesday's meeting.
"When we fired the last board, we said one reason was to save money," said Cannon. Giving the council raises would not save money, he said.
Council President Mark Oprisko, who also chairs the Utility Service Board, said the council and clerk deserve the additional money.
"We have done an extreme amount of work," said Oprisko, estimating he spends 15 to 20 hours per week on Utility Service Board business. "The previous people on the board never put in this amount of work. I think it is a fair amount for the work we do."
Oprisko called a special meeting for 10 a.m. Friday at the police station to take up the issue.
Council members unanimously approved the salary ordinance for employees, but only after amending the ordinance presented by Snyder. The amendment removed raises for about a dozen top level city employees, retaining their 2018 salaries at the 2017 level. Other city employees received 3 percent pay increases for 2018.
Cannon objected to the amendments, saying he received them at the meeting, which was against the council's policy, and did not have time to review them.
Councilwoman Liz Modesto, D-1st, chairperson of the council budget committee, said the salaries were discussed at two committee meetings and the amendments shouldn't come as a surprise.
Modesto said the budget committee decided to freeze the salaries of the top level employees because they received 5 percent pay increases in 2017. She said they believed the freeze would allow lower level employee salaries to catch up and prevent a continually widening pay gap between upper management and lower level employees in the city.