Teachers in Portage brought encouragement to their students' doorstep in a neighborhood parade Tuesday afternoon.
The federal bribery trial of former Portage Mayor James E. Snyder is on indefinite hold while a judge decides whether to hold such a trial at all.
The Town Council approved spending up to $150,000 for expert advice and emergency work to try to keep homes on Shore Drive from sliding into L…
Mayor John Cannon said other city officials abdicated their responsibility to investigate the clerk-treasurer, even if he was a fellow Democrat.
A 59-year-old Portage man is charged with murdering his 91-year-old mother Sunday night in the home they shared in the 5800 block of McCasland…
Both the government and his defense team requested the additional time to prepare, and the judge agreed a delay was needed.
PORTAGE — An 82-year-old Gary man is missing and endangered, Portage Police say.
A political supporter and co-defendant of former Portage Mayor James Snyder has gotten off with only a fine for bribery.
The new judge declined to overturn previous decisions, ruling federal case law encourages a new judge to abide by the decision of the first judge.
Officers of the Portage police department are expected to join the Portage Township Schools' resource officer rotation next month.
She Can Tech began last year with a simple mission — increase the representation of young women in STEM. Now, the Portage-based group is attra…
PORTAGE — The new mayor of Portage vowed to tighten city finances she described as "severely strained" by debt after being sworn into office W…
Family and friends recalled Adriana Saucedo at a vigil Thursday night, a month after she was killed.
Demario Hathorne, 25, of Portage is among three new officers who joined the force Monday night after being sworn in at the city council meeting.
PORTAGE — The Portage Chamber of Commerce recognized individuals and businesses for their service to the community at its recent recognition banquet.
PORTAGE — The Shared Ethics Advisory Commission has set its 2020 meeting dates.
HAMMOND — Former Portage Mayor James E. Snyder has won a new trial on a bribery charge.
Prosecutors argue justice demands Snyder's imprisonment to deter other elected officials from public corruption.
PORTAGE — City Council members will only get a pay raise over outgoing Mayor John Cannon's angry veto.
HAMMOND — Federal prosecutors and defense attorneys still are arguing about whether former Mayor James E. Snyder is guilty of public corruptio…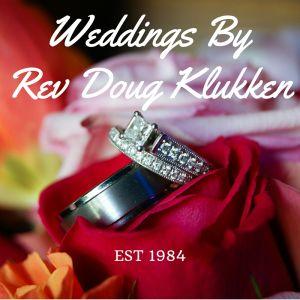 Weddings by Rev. Doug Klukken - NWI Wedding Officiant
PORTAGE — Spurred by allegedly racist comments recently directed at two Hammond City Council candidates, the Porter County Republican Party is…
PORTAGE — Portage Mayor John Cannon is calling for ArcelorMittal Burns Harbor to change its procedures after a spill killed thousands of fish …
Three Northwest Indiana early education providers will receive thousands of dollars in funding to assist in students' transition to K-12 learning.
PORTAGE — Questions posed to the city's two mayoral candidates on Monday ranged from what they viewed as the city's greatest asset, as well as…
Roseanne Nabhan, of Portage, was among the adults at the rally."It's high time we acknowledge there is a problem and start caring for the envi…
PORTAGE — More than 40 years ago, Eunice Bonner, president of the Senior Citizens Club of Portage, asked then-Portage Township Trustee John Wi…
PORTAGE — Drivers should avoid the intersection of Willowcreek Road and Central Avenue Thursday from 6-6:30 a.m.