Mayor Sue Lynch last week announced Portage Fire Captain Randy Wilkening will succeed Chief Tim Sosby following Sosby's Nov. 5 retirement.
Employees called officers after a woman reported that a man entered the women's restroom and used a cellphone to record those using the facilities.
A pursuit ended with officers pulling the unconscious suspect out of a burning vehicle. 
A thick black plume of smoke darkened an otherwise sunny day as a boat on Lake Michigan burst into flames Saturday afternoon. 
A breath test showed the man's blood-alcohol content was 0.183, police said. The legal limit for driving in Indiana is 0.08.
A resident reported that a suspected scammer claiming to be with the company contacted him or her and said there was a service issue in the re…
A man was arrested early Tuesday after nearly running over another person with his car, assaulting another person and striking other residents…
Portage Township Schools — the first district in Northwest Indiana to announce a virtual restart to its 2020-21 year — is now sharing plans fo…
Porter Circuit Court Judge Mary DeBoer agreed with the defense and prosecutors that it would be best for her to recuse herself from the case.
Yousef Saleh, 18, of Bridgeview, Illinois, was one in a group of five swimmers who encountered high waves and dangerous swimming conditions on…
The Portage IMAX has been closed since the coronavirus was declared a global pandemic in mid-March and faces a hazy future after its parent co…
A Panda Express restaurant in Portage sustained only minimal damage after an SUV smashed through its front windows Friday night, officials said.
"We spent the summer planning, but until things roll, you never know about the implementation."
The new FAQ establishes a county positivity threshold to advise whether schools offer in person or remote learning.
New Vistas High School students will attend class in person two days a week and virtually two days a week in the school's hybrid reopening plan.
Portage Township Schools, the first district in Northwest Indiana to announce a full virtual start to the school year, is outlining what onlin…
Students in Portage Township Schools will learn from home for at least the first quarter of the new school year.
Emergency responders recovered the body of a missing 9-year-old swimmer at a private lake in Portage on Sunday night.
Air quality alerts were in effect through Wednesday evening for Lake, Porter, LaPorte, St. Joseph and Elkhart counties, NWS reported.
A shooting that injured one person early Tuesday outside an apartment complex is believed to be an isolated incident related to a domestic iss…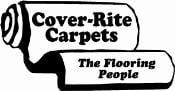 Cover-Rite Carpet & Design Center

Midwest Express Clinic / Crown Point
Portage Township schools announced Thursday a comprehensive plan for students to return to school in the fall semester amid the COVID-19 healt…
A 21-year-old Portage man was fleeing police before crashing into the rear of a semitrailer truck and dying as a result of his injuries, police said.
While some U.S. school districts are taking steps to remove school resource officers, Region school leaders say that's not in students' best i…
About 200 people were on hand for the start of the rally, including a number of clergy members.
"(Foster care) is the love of my life. I'll have to slow down a little because my husband is not here."
Students of the Portage-based Medical Career Academy say an owner inappropriately suspended class amid the COVID-19 pandemic.
Watch raw video of strong waves battering the shoreline Thursday morning at the Portage Lakefront and Riverwalk.