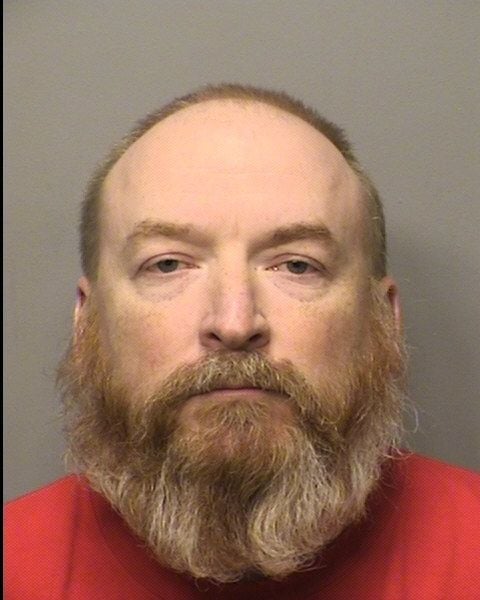 Fegely Middle School teacher Bryan Tyman's job was terminated Monday, the same day he was charged with felony sex counts.
Portage Township Schools Superintendent E. Ric Frataccia recommended the termination at Monday night's School Board meeting. The board unanimously approved the firing 5-0. The matter was not discussed further at the meeting.
A former student of Tyman told police Tyman went from being a father figure to being creepy about a year ago when he began sending her sexually suggestive text messages.
The girl, who was 14 at the time, said when she asked Tyman what he wanted for Christmas 2011, he replied, "I think you know what I want," according to court records.
Tyman, 44, a teacher at the Portage middle school until his arrest Friday, was charged Monday with a Class D felony count of child solicitation in connection with the December 2011 incident.
He also was charged with Class D felony counts of vicarious sexual gratification and child solicitation in connection with a Dec. 29, 2012, text message conversation and photo exchange with the same girl and two of her friends.
Police said he confessed to sending the girls a sexually explicit photo of himself and a sexually suggestive request.
The girl involved with the incidents told police she developed a friendship outside of the classroom with Tyman and he had given her and her friends a ride home on two occasions, according to the charging documents.
She said she played Xbox with him online and asked him once to buy alcohol for her, to which he replied he would if he got "a joint and you."
The girl and two friends told police they entered into a text message conversation with Tyman during a sleepover Dec. 29, 2012, and he asked for a photo of one of the girls. The girls said they downloaded several nude photos of a woman from the Internet and sent them to Tyman and he replied by sending a sexually explicit photo of himself.
Police searched the cellphone used by the girls and found the text conversation and photo believed to have been sent by Tyman. The conversation includes requests by Tyman for a sexually explicit photo of one of the girls and for the three girls to participate in a three-way while he watches, police said.
Tyman asked a girl at one point about her age and is told she is 14, police said.
When Tyman was asked to send a sexually explicit photo of himself, he at first said he was not alone, according to charging documents. After being asked by the girls to go into a bathroom to take the photo, police said he sent an image of himself with his pants pulled down.
"When she asks why he fools around with young girls, he replies 'idk (I don't know)' and then clarifies that he isn't actually touching them," police said.
The allegations surfaced Friday morning when an uninvolved student reported the text conversation and photo to school officials. Tyman, who taught social studies at Fegely and has served as the coach of the Portage High School girls golf team, was in police custody four hours later.
Frataccia said Tyman taught in the district for about five years. Although he couldn't speak specifically about the case, Frataccia said earlier Monday that normal procedure is suspension without pay during an investigation.