PORTAGE — Myers Elementary students met their teachers face to face Tuesday afternoon for the first time since the global coronavirus led to statewide school closures.
Decorating their cars with paint, posters and balloons, Myers Elementary teachers, building substitutes, administrators and support and cafeteria staffs led a Portage neighborhood parade of about three dozen vehicles.
On March 13, Portage Township Schools joined schools across the county in a voluntary shift to eLearning from March 16 to April 10.
Less than a week later, Gov. Eric Holcomb ordered all Indiana public and private schools to close through May 1.
Portage teachers were given just a day in the midst of the rapidly changing crisis to prepare take-home study packets and eLearning assignments before the district closed its physical classroom space.
"It's been hard because they miss their friends," said Kelly Jonkman, the mother of two Myers third graders. "We're used to eLearning on snow days, but this is not the same."
Kindergarten teacher Alyssa Tampier said she's been checking in with students and their families through regular phone calls and Zoom videos. Others are staying connected through daily videos and photos shared through the school's social media pages.
"We obviously all love our kids," Myers Principal Jon Evers said. "It's difficult to be out of class during this time."
Though the Portage Townships Schools district is on spring break this week, Evers said he quickly reached out to Myers teachers and staff to coordinate their own community event after seeing similar parades in other school districts posted to Facebook.
Myers teachers and staff painted their cars for the Portage parade with messages like "Myers Strong" and "Wash Your Hands."
Students and their families were encouraged to stand on their front lawns Tuesday and wave, from an appropriate distance, at the Myers educators as they passed.
With an escort from Portage police, the Myers march drove up and down the school's nearest neighborhood calling out to students, "We miss you," and "See you soon."
Though, by the sound of it, schools could continue online learning beyond May 1.
"The potential to be out the rest of the year is still there," Indiana Superintendent of Public Instruction Jennifer McCormick said in a webinar for school leaders Tuesday morning.
While the Myers parade came the same day new statewide executive orders took effect limiting travel to essential purposes only, members of the Portage community say their hopeful similar parades will take off bridging, somewhat, the physical connection students may be missing from their school.
"I just hope we're back in May," Tampier said. "We're like a family. I never want to miss school."
Gallery: Myers Elementary staff parades through Portage neighborhood
Myers Elementary staff parades through Portage neighborhood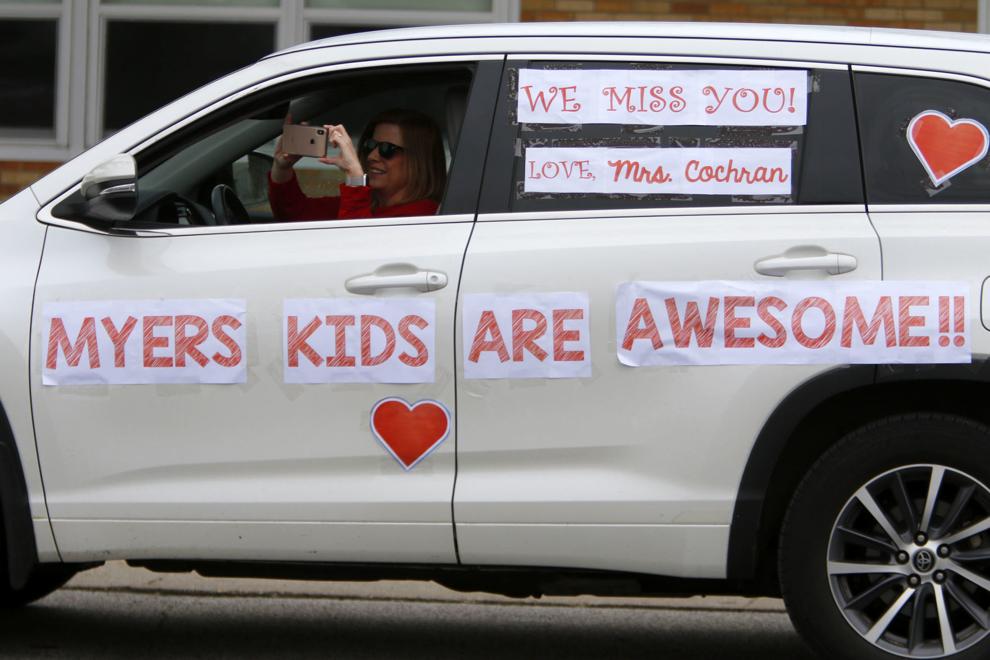 Myers Elementary staff parades through Portage neighborhood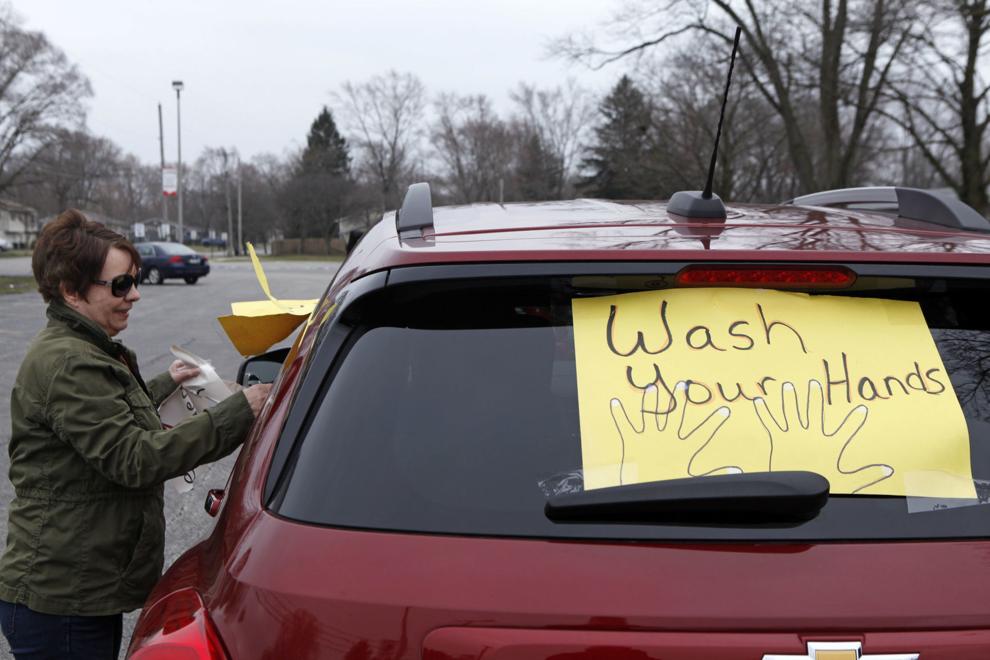 Myers Elementary staff parades through Portage neighborhood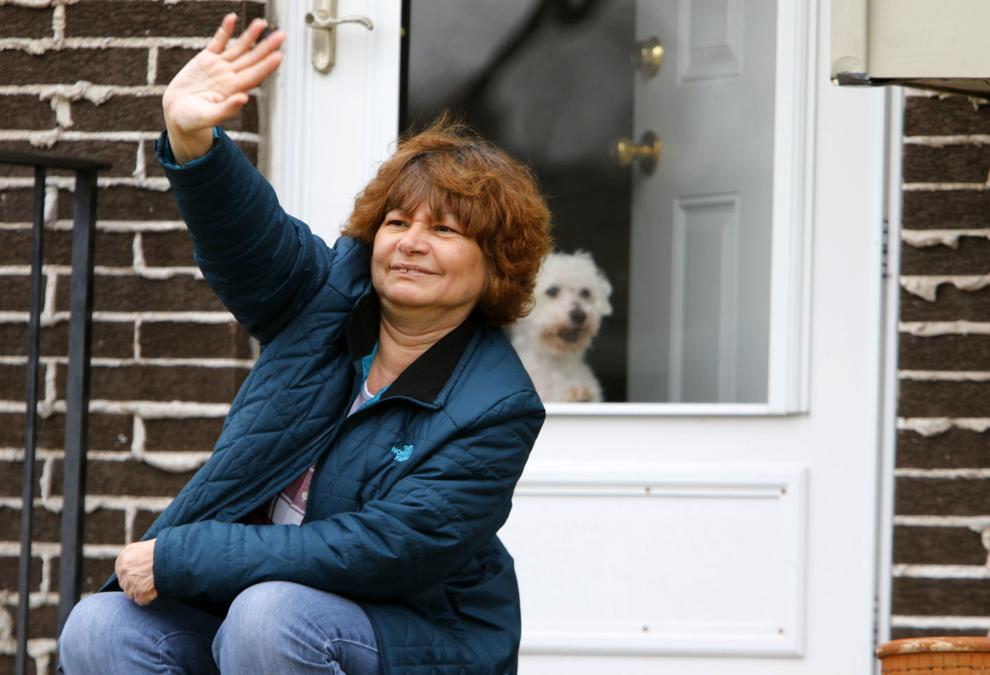 Myers Elementary staff parades through Portage neighborhood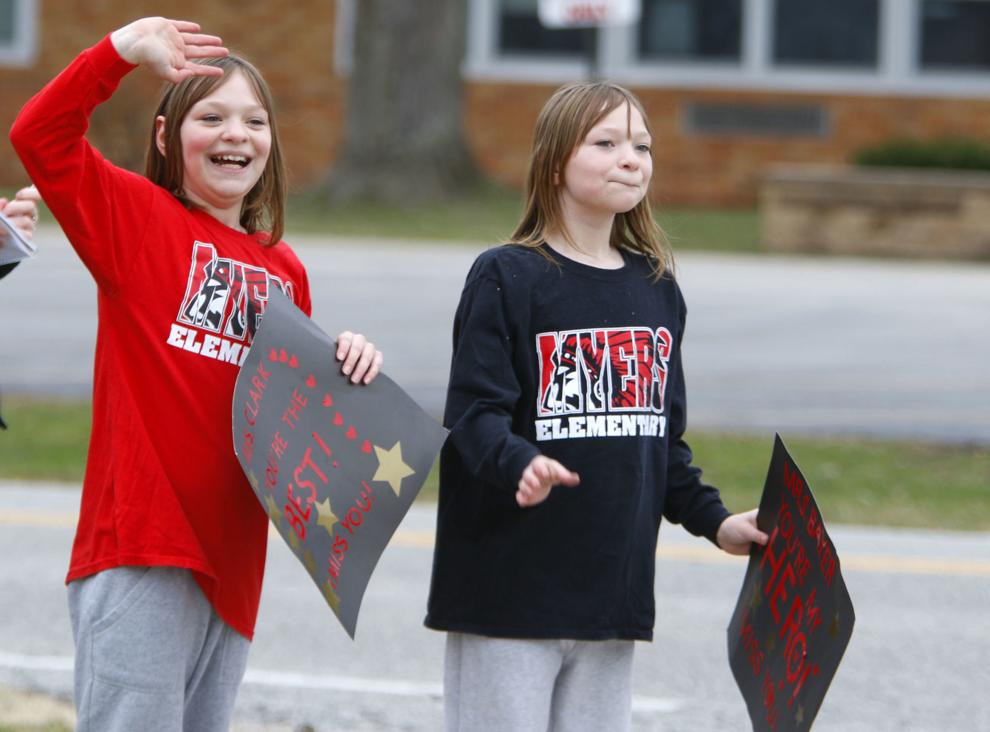 Myers Elementary staff parades through Portage neighborhood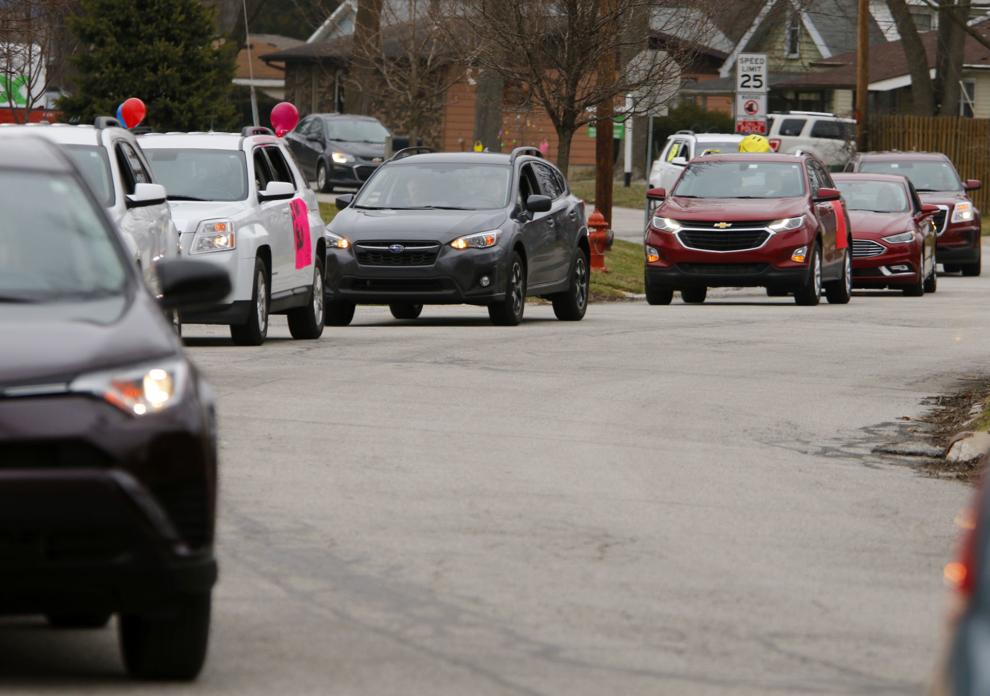 Myers Elementary staff parades through Portage neighborhood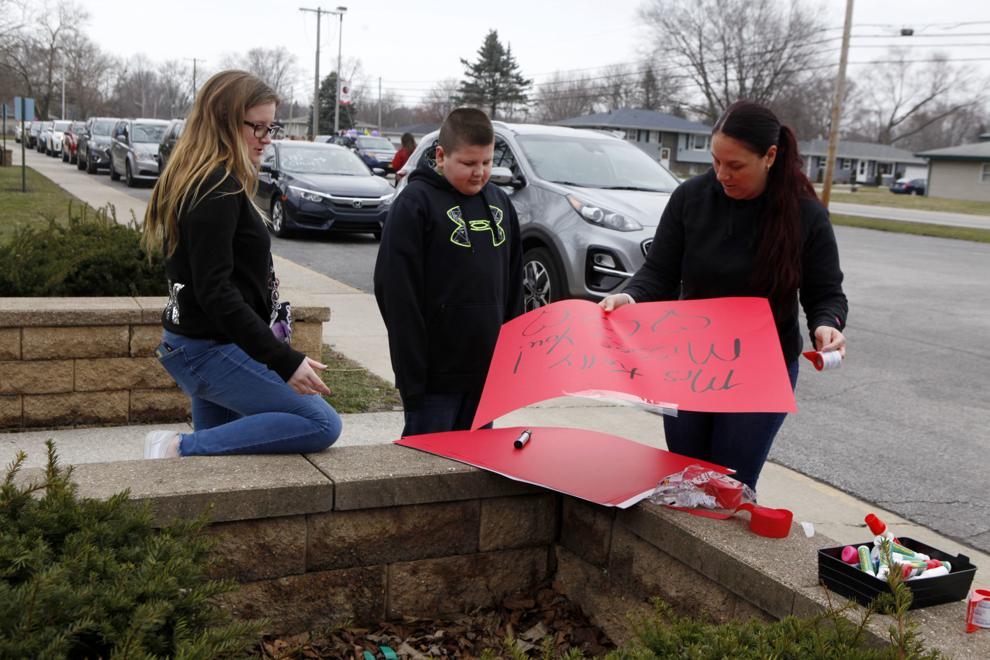 Myers Elementary staff parades through Portage neighborhood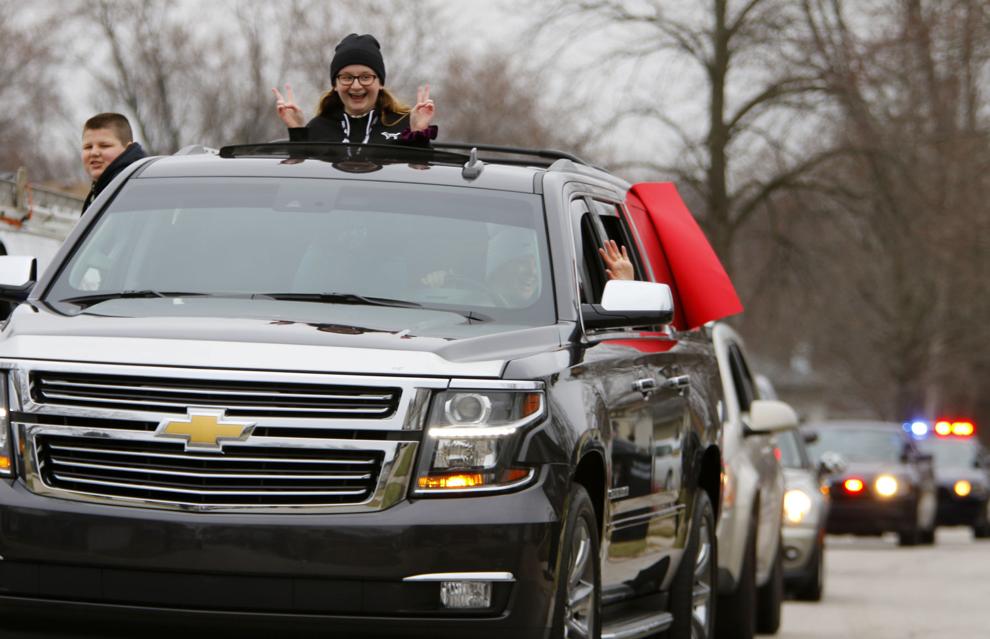 Myers Elementary staff parades through Portage neighborhood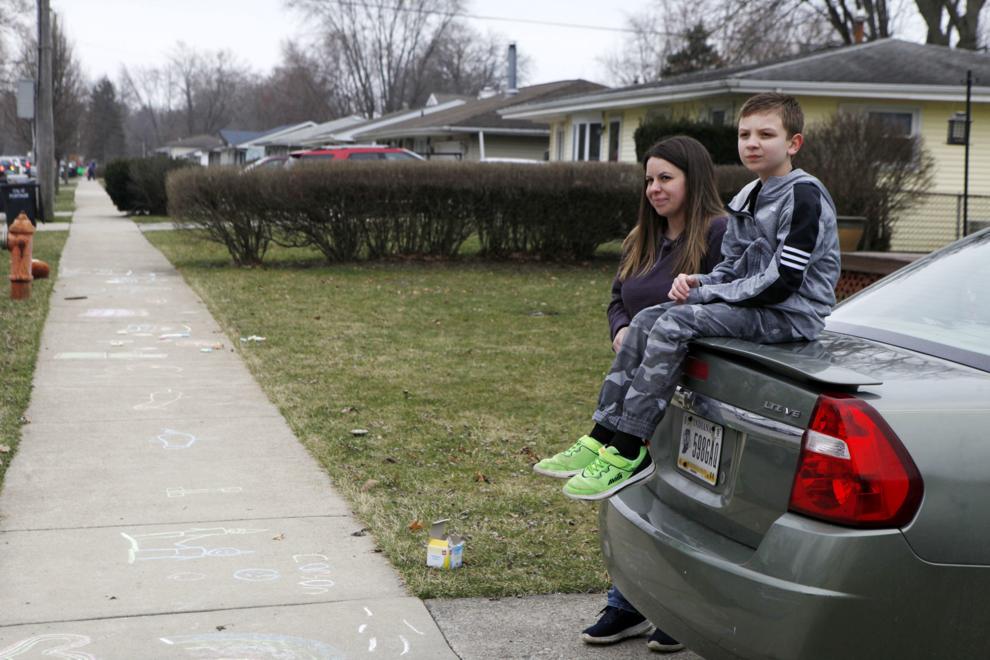 Myers Elementary staff parades through Portage neighborhood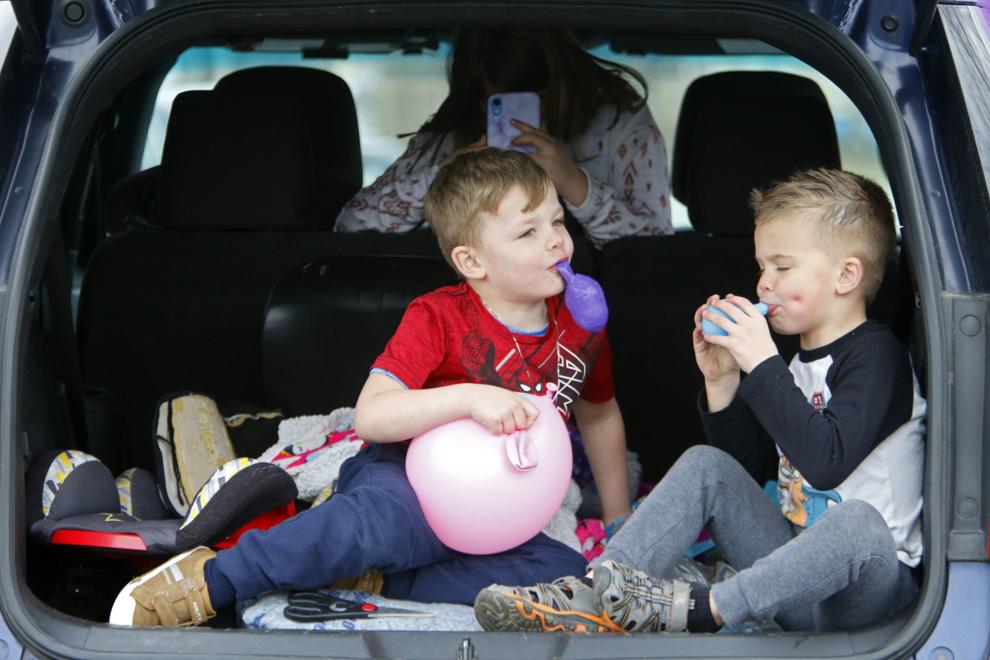 Myers Elementary staff parades through Portage neighborhood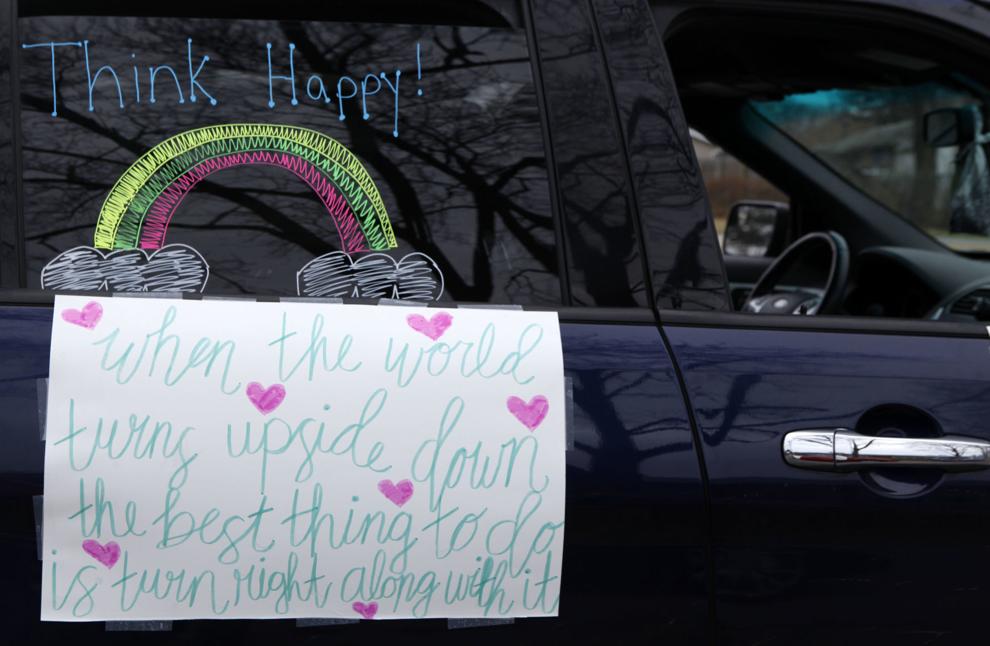 Myers Elementary staff parades through Portage neighborhood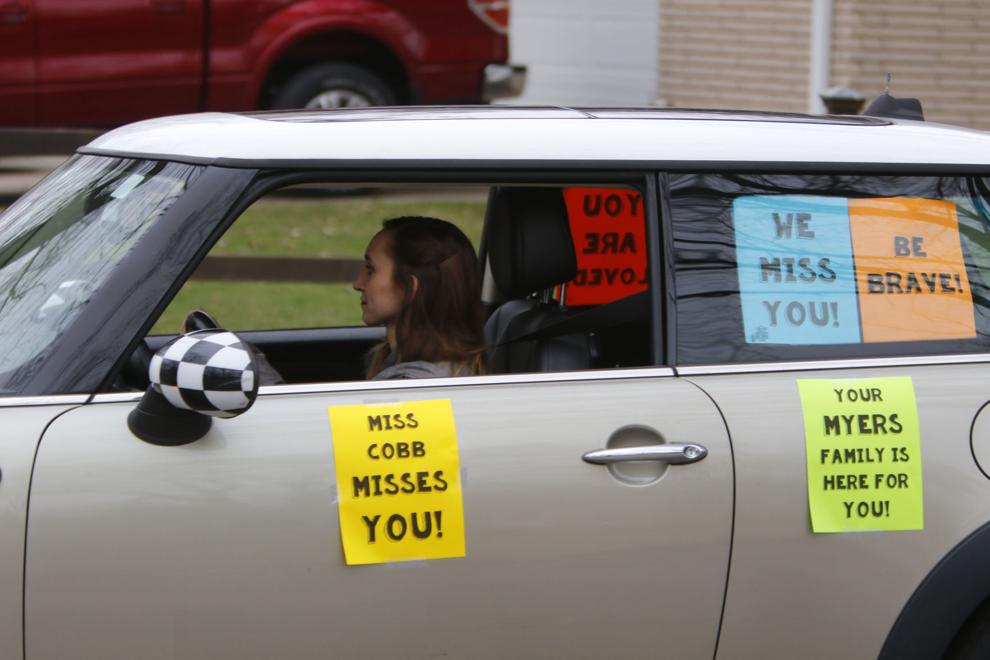 Myers Elementary staff parades through Portage neighborhood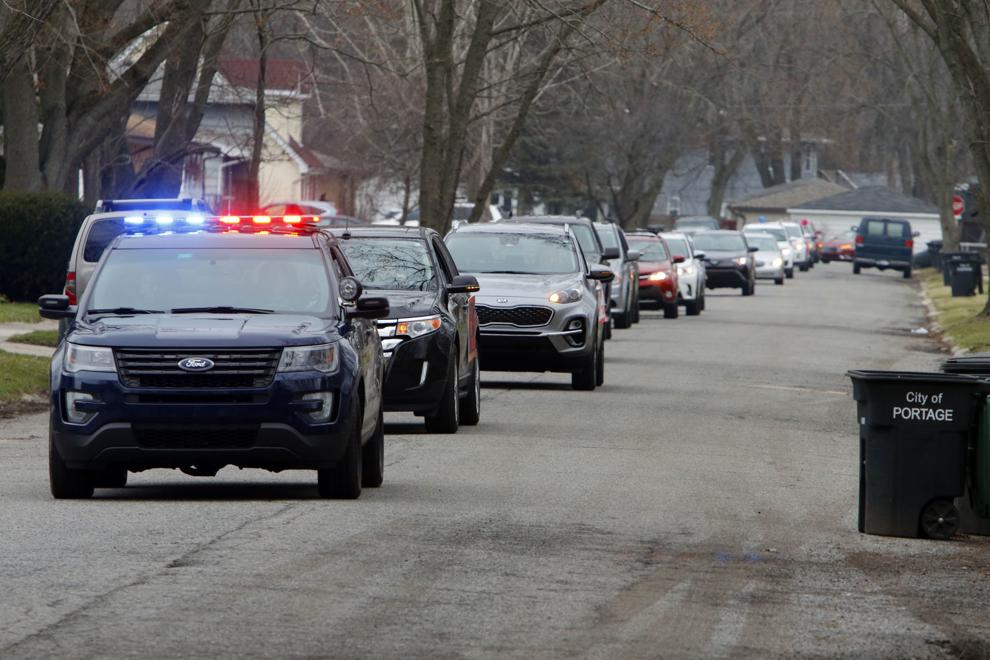 Myers Elementary staff parades through Portage neighborhood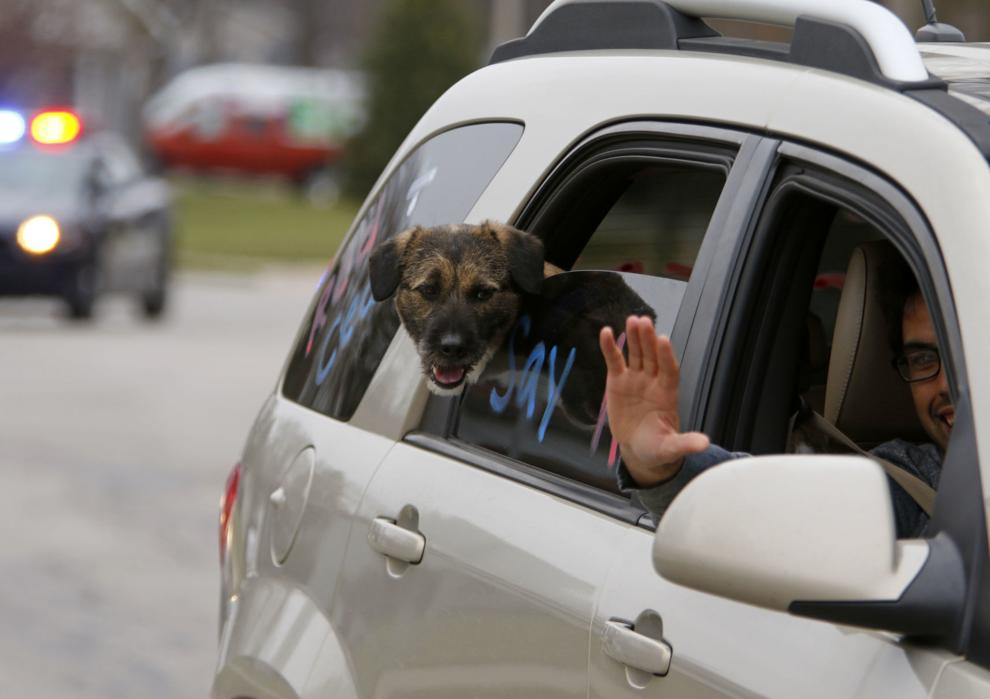 Myers Elementary staff parades through Portage neighborhood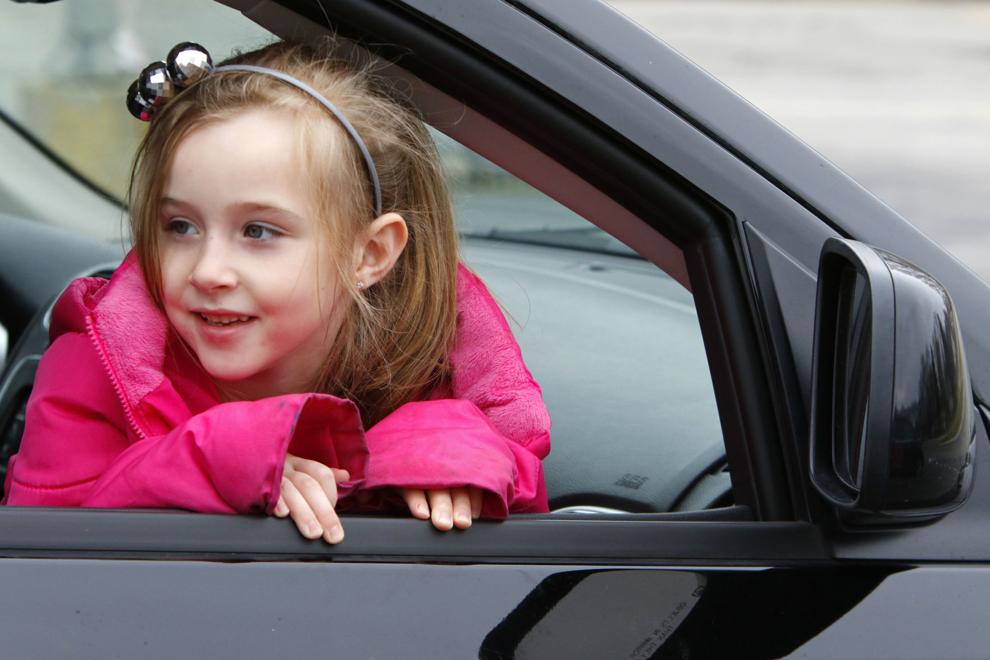 Myers Elementary staff parades through Portage neighborhood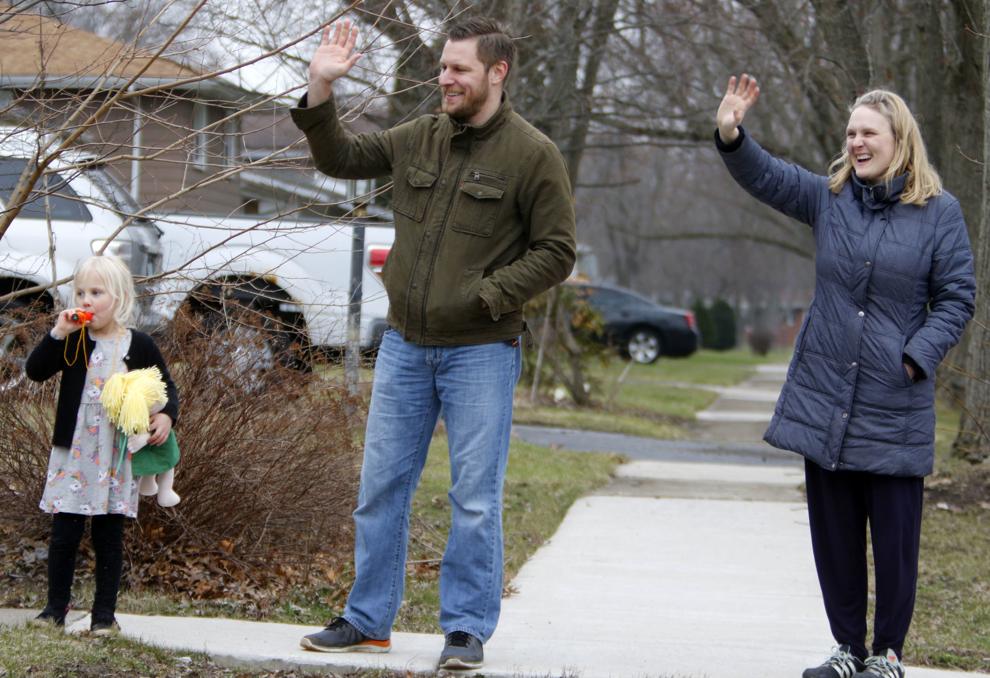 Myers Elementary staff parades through Portage neighborhood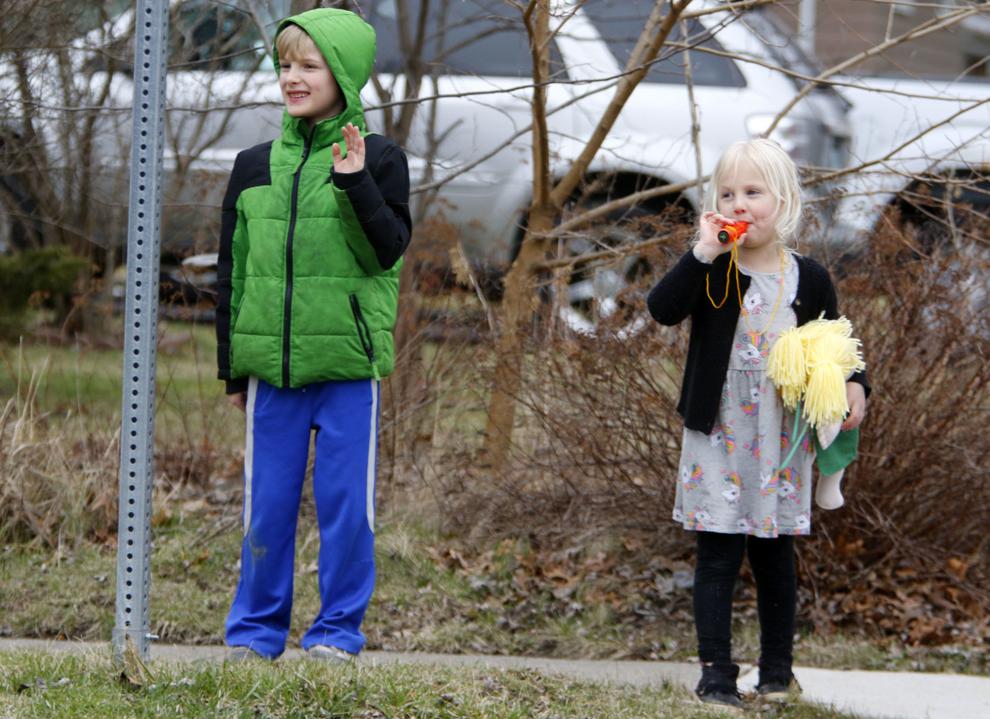 Myers Elementary staff parades through Portage neighborhood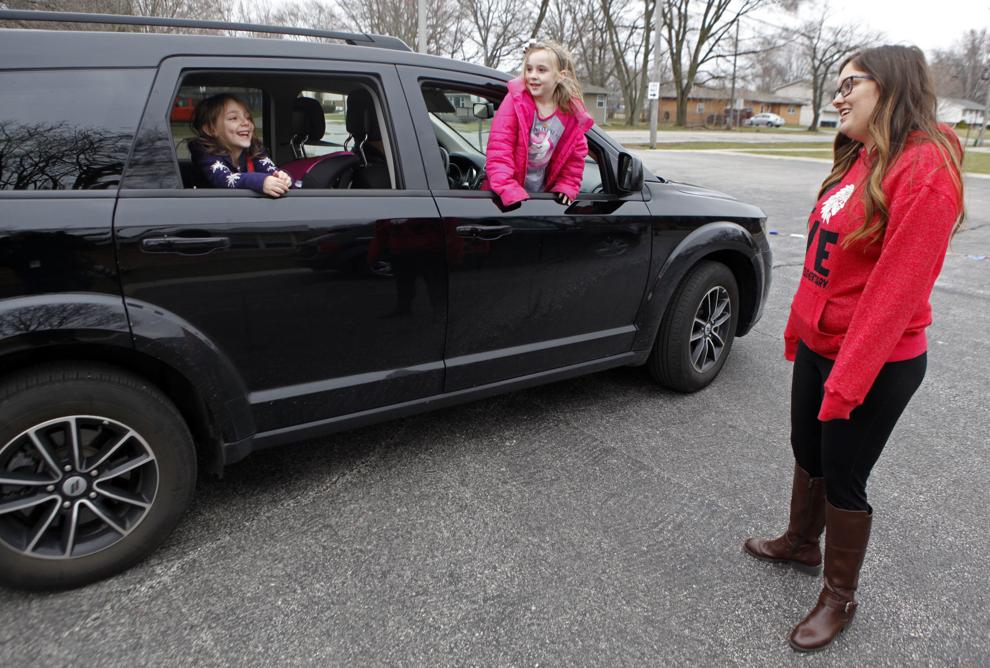 Myers Elementary staff parades through Portage neighborhood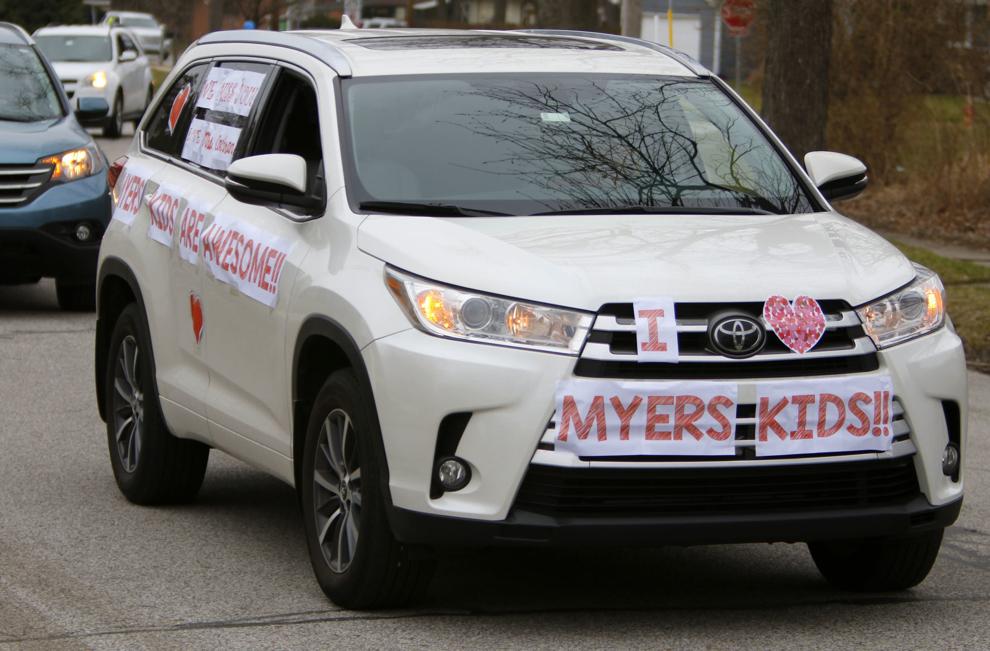 Myers Elementary staff parades through Portage neighborhood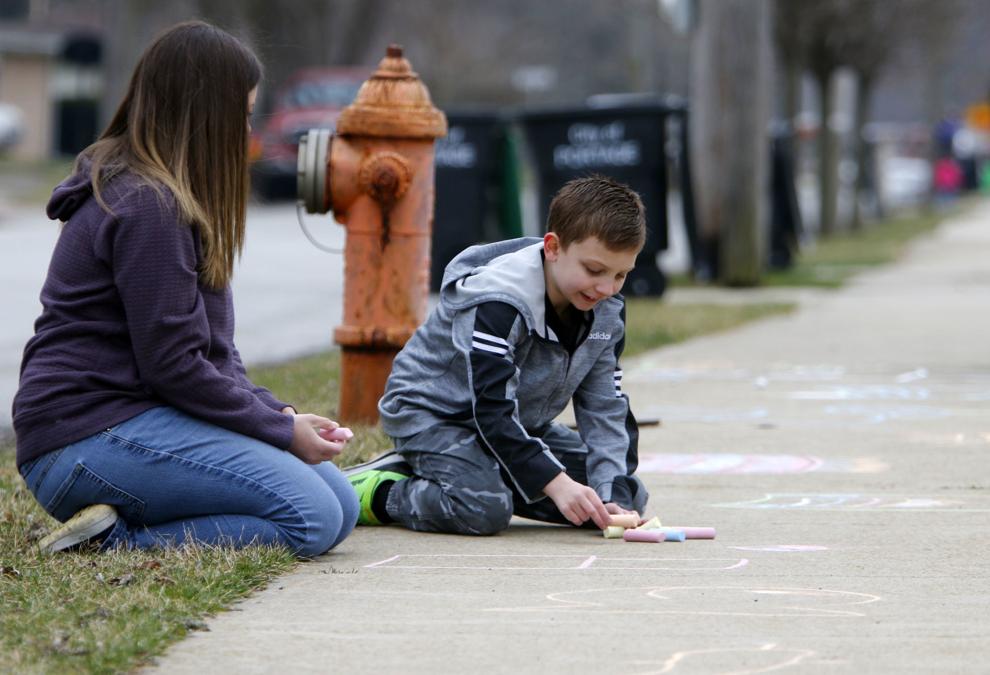 Gallery: Myers Elementary staff parades through Portage neighborhood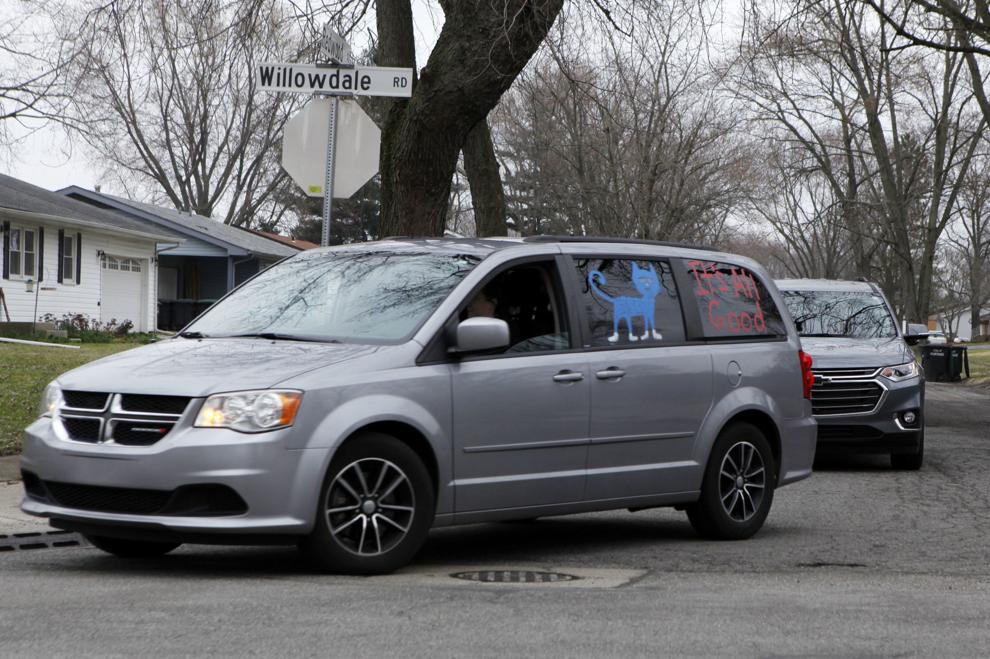 Gallery: Myers Elementary staff parades through Portage neighborhood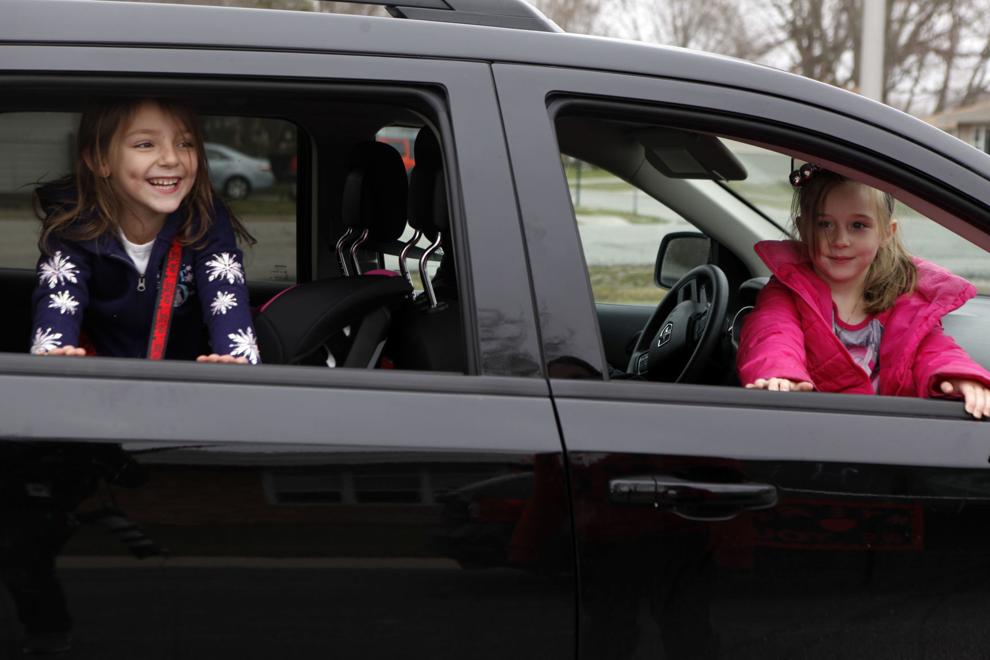 Gallery: Myers Elementary staff parades through Portage neighborhood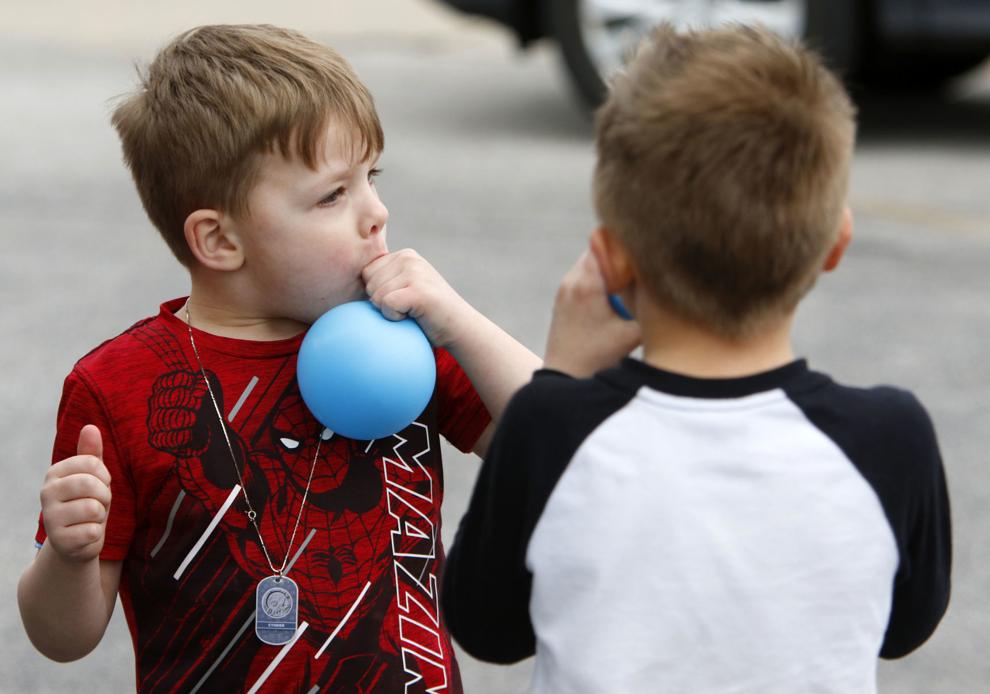 Gallery: Myers Elementary staff parades through Portage neighborhood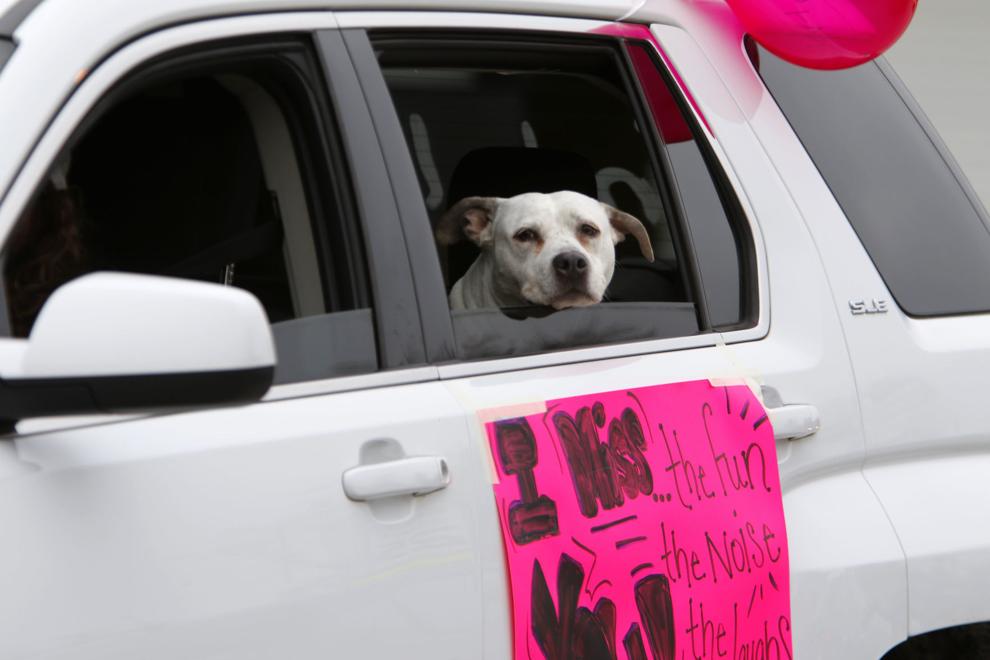 Gallery: Myers Elementary staff parades through Portage neighborhood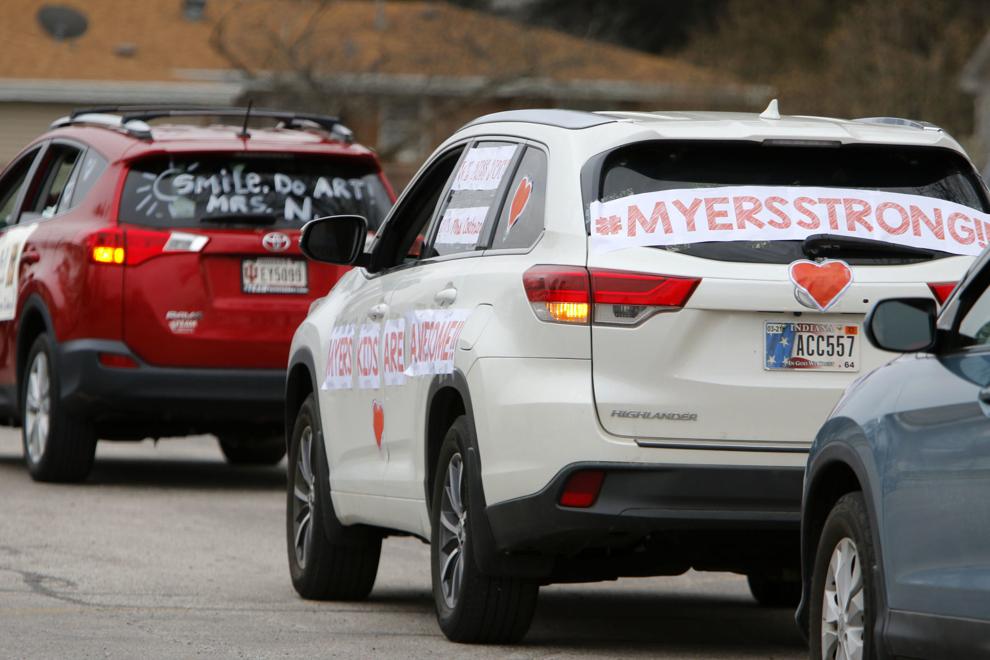 Gallery: Myers Elementary staff parades through Portage neighborhood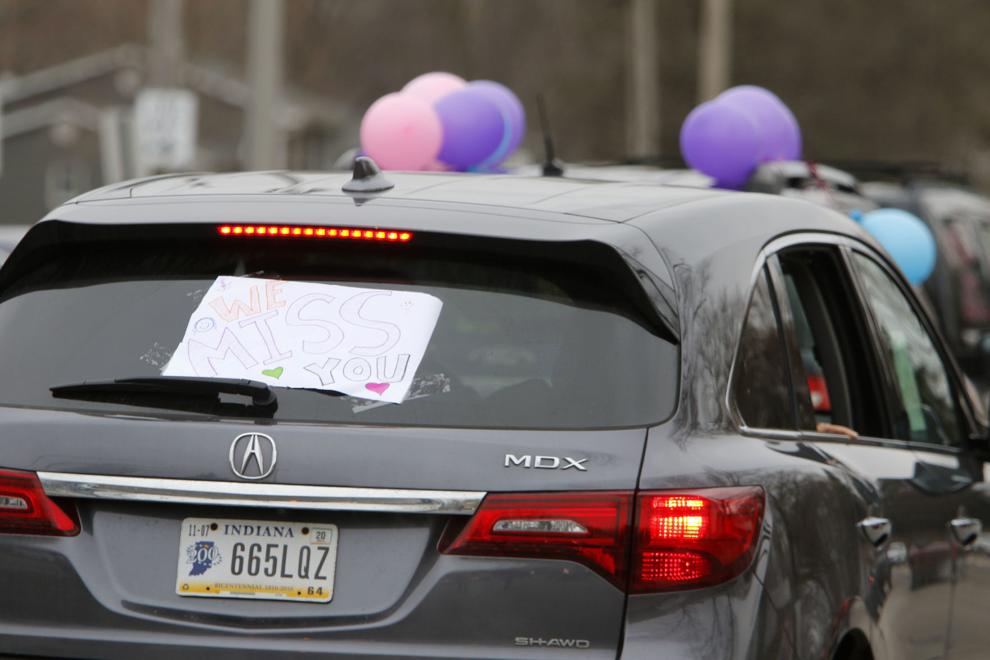 Gallery: Myers Elementary staff parades through Portage neighborhood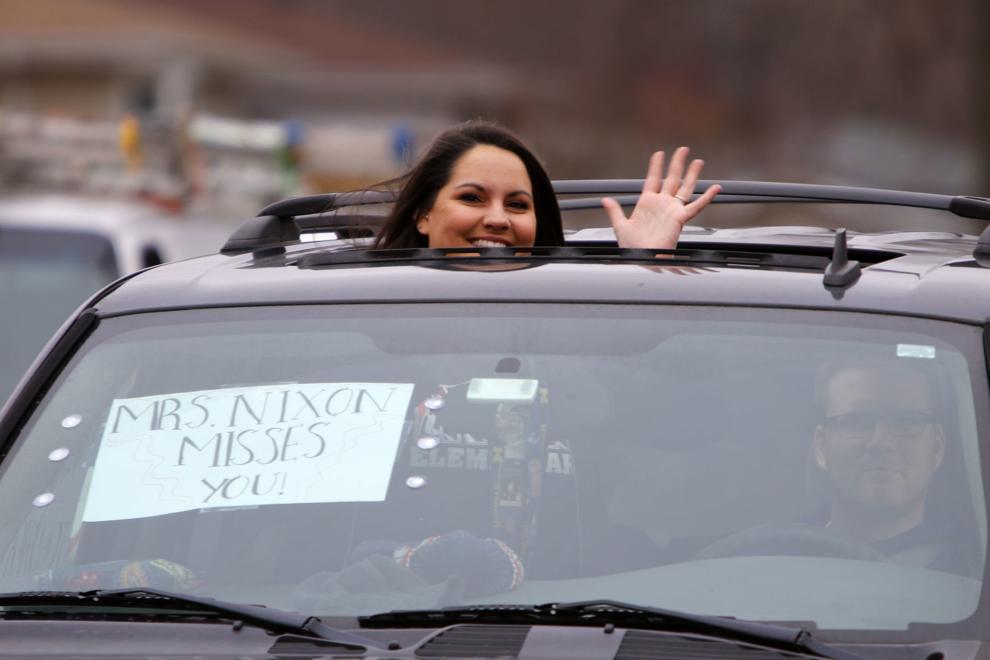 Gallery: Myers Elementary staff parades through Portage neighborhood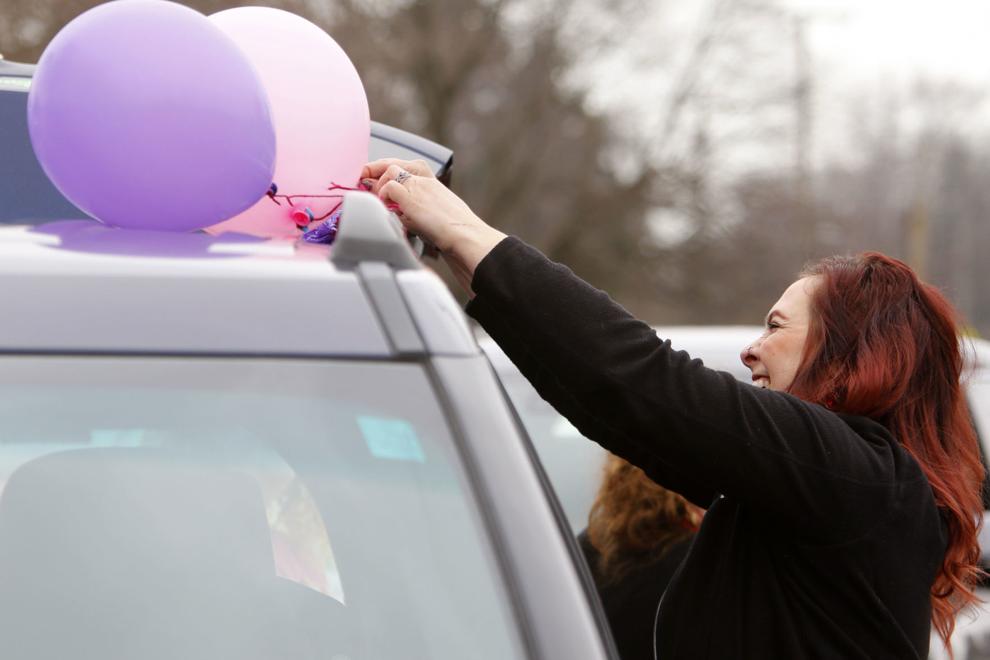 Gallery: Myers Elementary staff parades through Portage neighborhood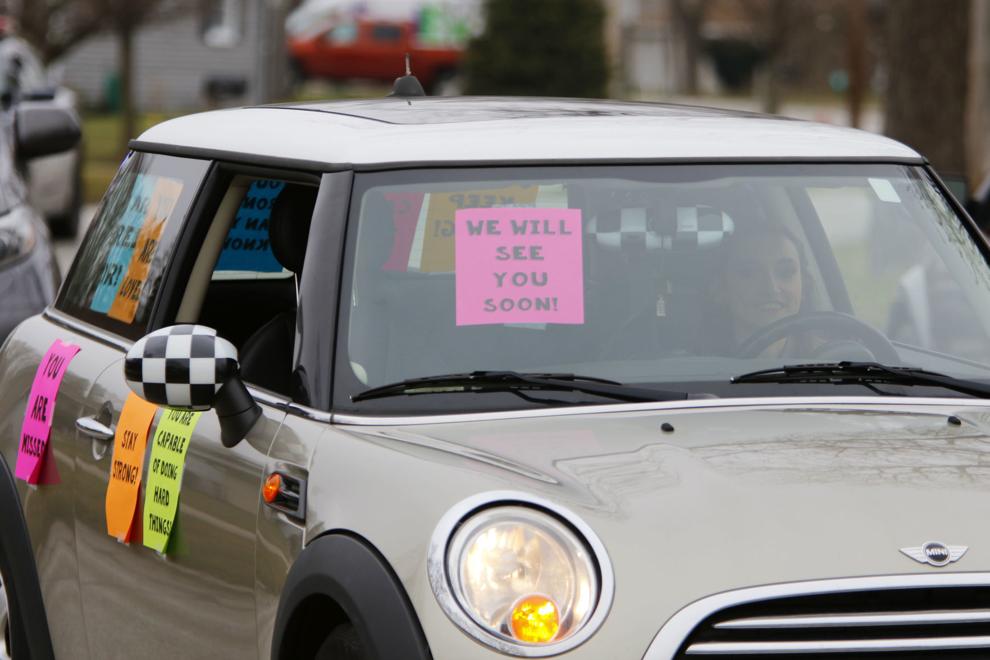 Gallery: Myers Elementary staff parades through Portage neighborhood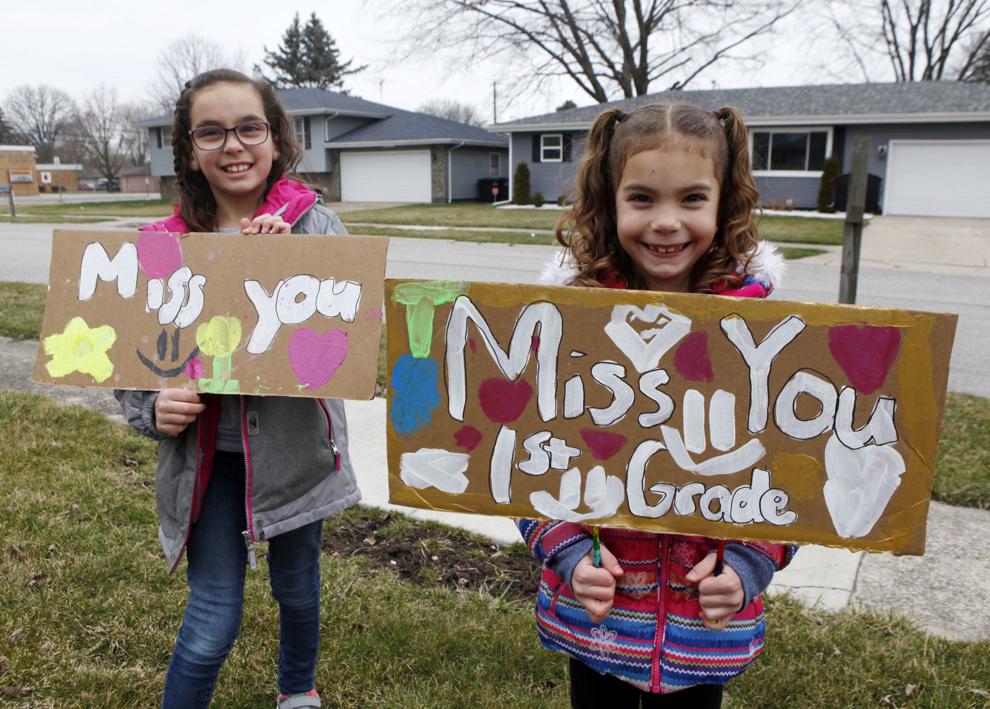 Gallery