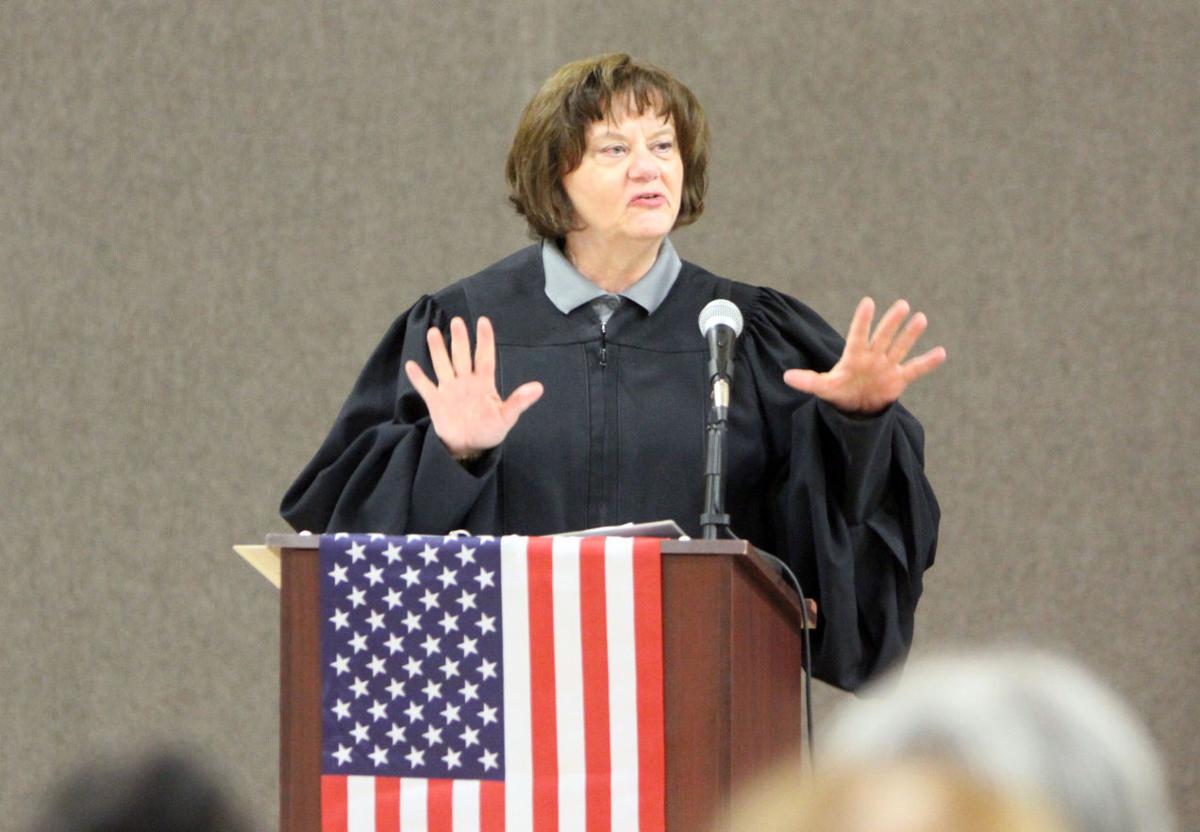 Porter Superior Court Judge Julia Jent has submitted her resignation and plans to step down from the bench May 31.
Jent, 71, announced her plans to resign last summer, but wanted to serve through her 21st anniversary on the bench, which came Jan. 21.
"It was hard to let go," she said. "I have never not worked or been in school my entire life."
Jent said she is retiring to spend time with her husband of 52 years, Jack Jent, a former Portage Township trustee, who has been diagnosed with Parkinson's disease.
"I have to put my family first now," she said.
Jent began a new six-year term in 2017, which has reportedly resulted in a line of applicants looking to serve out the balance of the years before having to run for election.
Her replacement will be named by Republican Gov. Eric Holcomb. While Jent is a Democrat, she said there is no requirement that her successor be of the same party.
Jent said she was appointed by Democratic Gov. Evan Bayh in 1997 to replace Republican Mary Harper, who now presides over the Porter Circuit Court.
Holcomb chose fellow Republican Jeffrey Clymer in October to replace retired Porter Superior Court Judge Bill Alexa, a Democrat.
Jent said her replacement will need to bring energy, dedication and passion, in large part, because the job involves overseeing the drug, veterans and re-entry problem-solving courts.
Jent will wrap up her years of service by overseeing her last veterans court graduation on May 30.
Jent rose to the ranks of judge from humble roots as an orphan in Germany. She was adopted in 1956 at the age of 9 to a family in Texas, then fled an abusive home situation to join the U.S. Army at 18 where she met Northwest Indiana native Jack Jent. The couple relocated to the Region where she raised four children and took advantage of educational opportunities afforded by her military service to pursue a career in law.
Porter County Chief Public Defender Ken Elwood, who served as Jent's first campaign manager, has said, "Her background has molded her in such a way that she cares for people in need."
"You can never question her heart or her passion," he said.