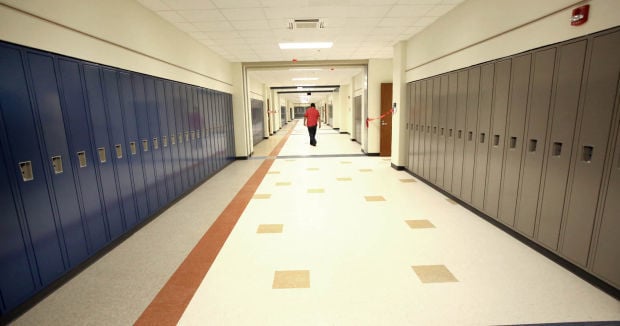 Indiana schools' grades remain mostly unchanged for the 2019-20 academic year in the state's A-F accountability ratings, assigned Wednesday by the Indiana State Board of Education.
The state metric is assigned annually to individual schools and corporations based in large part on students' growth and performance on Indiana's standardized exams.
However, in a school year following the first proctoring of the state's new ILEARN exam in spring 2019, and with spring 2020 test windows cancelled due to the coronavirus pandemic, most schools' grades largely mirror what they were given for the 2018-19 school year.
In February, Gov. Eric Holcomb signed a "hold harmless" measure to establish that schools would not be negatively affected when fewer than half of Hoosier students tested as proficient in Indiana's new, more rigorous ILEARN exam.
The measure ensured schools could not receive a state accountability grade lower than what was granted in the 2017-18 school year, the year before ILEARN was introduced.
Without it, nearly two-thirds of Northwest Indiana schools would have seen declining grades in the 2018-2019 academic year, according to IDOE data shared with news outlets in May.
Holcomb extended the state's hold harmless measures to both the 2018-19 and 2019-20 years, shielding schools from potentially negative effects until students and educators could grow more familiar with the new exam.
However, most students' expected second sitting for the ILEARN exam was upended after the governor took executive action to close schools and cancel exams at the onset of the coronavirus pandemic.
In light of the pandemic, growth scores, along with participation and proficiency rates from the 2018-19 ILEARN exam, were used to determine 2019-20 grades, according to the State Board of Education.
More than half of Indiana's schools received As or Bs for the 2019-20 year.
In the latest accountability report, 680 schools received As, 723 received Bs, 421 received Cs, 171 received Ds and 63 received Fs. Three schools are appealing grades and 86 were given no grade.
This distribution closely resembles grades allotted for the previous year, where initial reports showed 680 schools received As, 722 received Bs, 423 received Cs, 177 received Ds and 69 received Fs.
The state A-F grades will be the only accountability metric schools receive for the 2019-20 school year. Because of the pandemic, Indiana received a waiver of standardized test requirements usually required for federal accountability standards.
Before the pandemic, the Indiana General Assembly established a School Accountability Panel to study how to better align the state's accountability metrics with the college and career pathways being increasingly emphasized at the secondary level.
Using School Accountability Panel recommendations and feedback from across Indiana, State Board of Education staff is expected to publish ideas for a new framework next month outlining possible changes for board review.
This framework will be made available to stakeholders for community input through a series of small group panel discussions which will be live-streamed and recorded for broader review in November, said Ron Sandlin, senior director of school performance and transformation for the state board.
A final, revised framework could be brought to the state board in December.
"This will not be a proposed accountability model," Sandlin said. "This will be a framework of ideas, research, input that then we will work together to strategically pull out an accountability rule." 
Concerned about COVID-19?
Sign up now to get the most recent coronavirus headlines and other important local and national news sent to your email inbox daily.