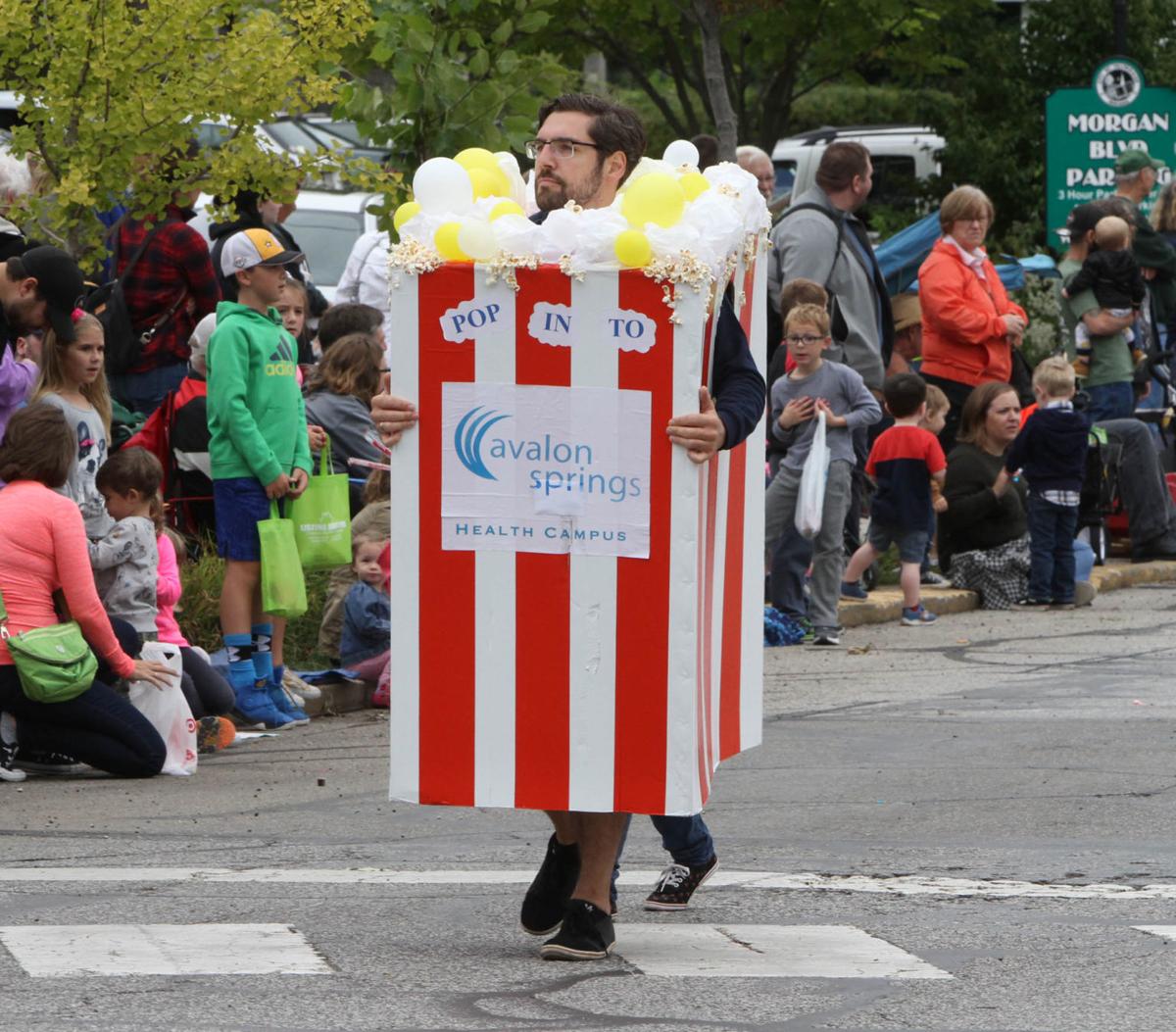 VALPARAISO — It's all about popcorn — and so much more.
The Valparaiso Popcorn Festival kicks off its 41st annual event this weekend with visitors from all over the Region.
The festival draws about 60,000 people for the one-day extravaganza and features the first parade dedicated to popcorn. It's one of the largest festivals held in the Region.
In 1979, the city of Valparaiso decided to draw in new visitors with a festival honoring Orville Redenbacher, whose name grew from unknown to household staple.
Redenbacher — from Brazil, Indiana — built a popcorn empire with fellow Purdue University graduate Charlie Bowman. The first jars were sold as RedBow because neither man was interested in getting all the publicity. A Chicago consulting company advised them to use Redenbacher's name and soon after, Marshall Fields agreed to sell the popcorn.
It soon caught on with the rest of the country and led to the famous commercials featuring Redenbacher in his trademark glasses and bow tie. Redenbacher has been immortalized at Central Park Plaza in a bench sculpture since 2012.
The festival doesn't officially start until Saturday, but events Friday in Central Park Plaza will entice residents with food and entertainment. Lunch will be served Friday from 11 a.m. to 1 p.m., by Kelsey's Steakhouse. A new event is offered for Friday's dinner guests. A Food Truck Rally, from 5-8 p.m., will feature 10 food trucks including Cheesy Food Truck, Da Portable Rican and The Tamale Spaceship. A Hot Wheel Race of Champions starts at 5 p.m. and costs $1 per car. Free after-dinner entertainment will follow featuring Mike & Joe at the Porter Health Amphitheater.
Saturday's events will take over Central Park Plaza and Valparaiso's downtown, offering more than 35 food vendors and 250 craft booths. 
The long day of activities starts at 7 a.m. before the annual Popcorn Panic race. The race has over 1,000 participants annually, running and walking through tree-lined city streets. In teams or as individuals, participants can choose to run the 5 mile or run/walk the 5K. All ages are welcome and it's $30 to register. The race start and registration will be on the north side of the plaza.
Sponsored by Centier Bank, the popcorn parade will start at 10 a.m. Mayor Jon Costas will serves as the 2019 Grand Marshal of the parade. The parade includes nearly 100 entries, including local marching bands, and will feature a flyover by the original TBM Avenger World War II plane. All parade entries must incorporate a minimum of 20% popcorn or corn products.
This year's festival popcorn is donated by Gutwein Popcorn, a family-owned operation in Francesville. Freshly popped popcorn will be available throughout the festival, as well as packaged Gutwein microwavable and ready-to-pop corn for purchase.
The main stage will be overtaken with a lineup of musical acts that begins at noon Saturday. Headliner Max Weinberg's Jukebox will take the stage at 5 p.m. Weinberg is the drummer of Bruce Springsteen's E Street Band and a member of the Rock and Roll Hall of Fame. Other acts include Keith Jackson and the Triple Dose Band, Chad Burton and Jagertown.
The Valparaiso Police Department issued a traffic alert for residents for the upcoming heavy traffic. Many roads will be closed Saturday morning for the popcorn race and then for the parade. Shuttles will run from parking areas from 7 a.m. to 6:30 p.m. The shuttle costs $4 for adults and $2 for children, $9 maximum.
Parking is available at the Porter County Administration Building parking garage for $10 per vehicle. Pets are not allowed in the festival area.