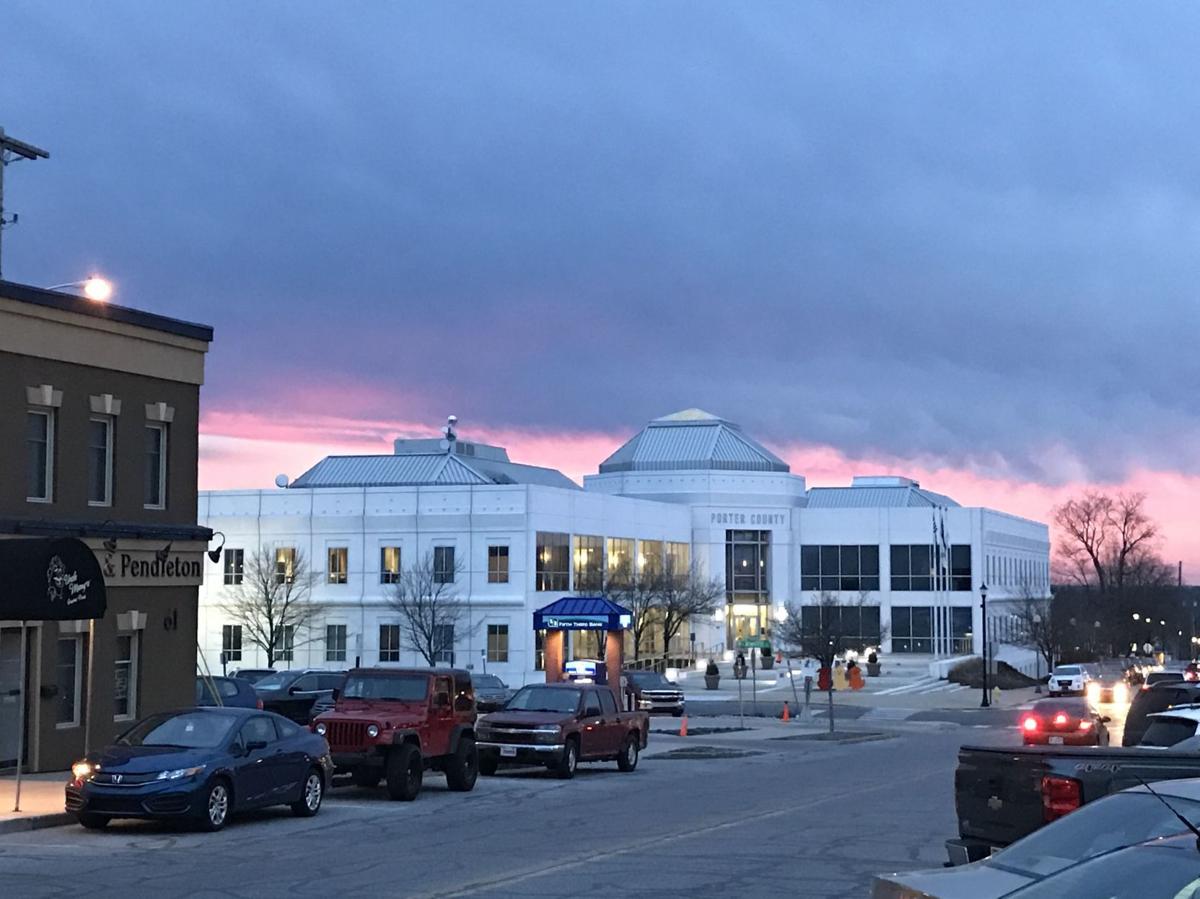 VALPARAISO — The proposal to buy a votemobile for Porter County was left spinning its wheels Tuesday.
The proposal is expected to resurface at next Tuesday's Board of Commissioners meeting after it failed to get enough votes at this week's special meeting to approve the $70,000 purchase of a V-Line type of bus for county election officials.
Board of Commissioners President Jeff Good, R-Center, was absent Tuesday, which left a stalemate when Commissioner Jim Biggs, R-North, failed to second the motion by Commissioner Laura Blaney, D-South. The board has three members.
Porter County Clerk Jessica Bailey said afterward she was typing up a request to have the purchase appear on the commissioners' agenda next week. The county Election Board and County Council had already approved the purchase.
The votemobile would be used to transport election equipment to polling places, gather results from early voting sites and serve as a mobile polling place.
Locations for mobile voting would have to be approved unanimously by the bipartisan Election Board.
Using the vehicle to gather ballots from early voting, so they can be counted at a central location as required now by state law, would mean two people handling ballots instead of 10, Blaney said.
Blaney and Biggs both said they are concerned about correcting the mistakes that led to the 2018 general election debacle in which it took the county days to tabulate ballots, although both credited Bailey and her staff for taking steps to solve matters.
Biggs said he didn't have confidence yet in the new election equipment used in last year's municipal elections because it had yet to face the test of a countywide election.
"In less than 24 months we have spent close to $1 million in that department," Biggs said, and he doesn't want to add another $70,000 piece of new technology to the equation.
If it's just a matter of transporting equipment and ballots, the county could rent a vehicle for less than $200 per day, which some other counties are doing, he said.
Blaney said she favors the purchase as a way of increasing voter turnout.
"Anything to increase voter turnout, to me, is a positive," she said.
Biggs noted steps that have been taken in recent years to increase turnout, including establishing additional early voting sites.
"As an elected official, I don't feel it's our job to increase voter turnout," he said. "I don't believe it's our job to make it absolutely convenient for everyone."
"We're going to have a mobile voting site at the same time we're having a conversation about consolidating the number of polling places?" Biggs said.
"What's next? Everybody can vote from their phones?"