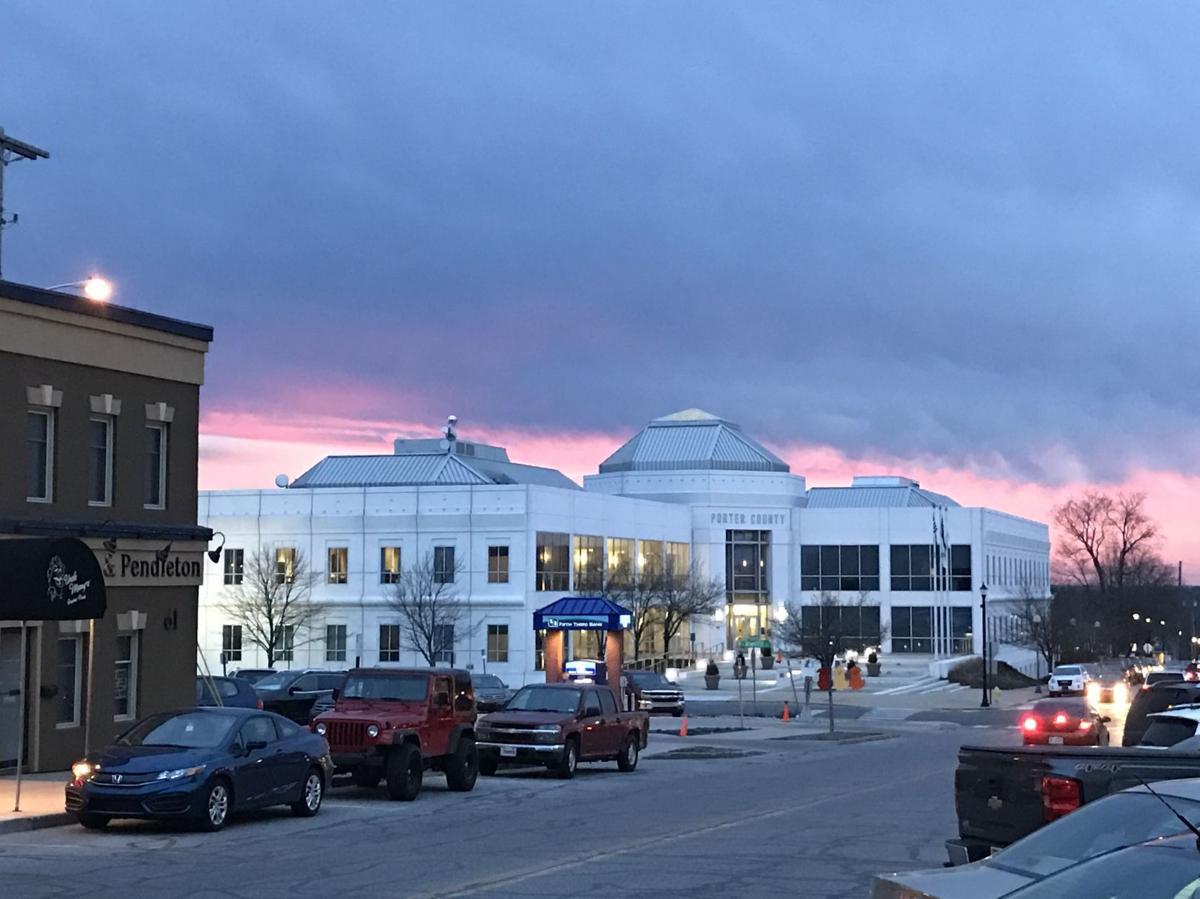 VALPARAISO — Prayer is officially welcome on the grounds of the Porter County Courthouse as part of an agreement approved Tuesday between the county commissioners and Courtside Ministries.
Courtside Ministries, which has offered prayer on courthouse grounds in years prior, first brought a request at the September meeting to station two volunteers near the southern courthouse door. Edwin Kerr is a team leader for the Valparaiso division and said the group has volunteers outside the courthouse while court is in session, only on days when the weather is nice. The group already has approval from Valparaiso to be on the sidewalks.
"This is an ongoing activity. This has been going on for five years," Kerr said. "We offer prayer to people who ask."
County Attorney Scott McClure raised concerns at the previous meeting about giving the group a blanket approval, which was echoed by the commissioners.
Over the last month, Kerr and attorney Scott Wagenblast worked with McClure to come up with an agreement the commissioners approved Tuesday. The restrictions include staying off the square pad in front of the south entrance door for security reasons, not approaching individuals and not volunteering on days that approved events have been allotted usage of the courthouse grounds.
"Hopefully we can eradicate the interactions we've had with Courtside Ministries and court security," McClure said.
Troy Moss, president of Northern Indiana Atheists, requested to use a portion of the courthouse lawn for a holiday display during the community Holly Days celebration from 5-8 p.m. Dec. 6. Moss said he first submitted his request in August and was told it would be placed on the agenda for the Sept. 3 meeting. 
Moss said Valparaiso Events submitted a request to use the courthouse grounds for its Holly Days celebration after he submitted his, and the Valparaiso Events request was approved Aug. 13.
"The manner in which you have handled these two requests is troubling and strongly suggests that you have given preference to an event with a particular religious viewpoint," Moss said.
Moss' words were quickly denied by Commissioner Jim Biggs, R-North, who said Valparaiso Events' request was approved is because the organization is well known in the area.
"You've never been up in front of us and that's why we asked you to be here," Biggs said.
Moss claimed he had been communicating with a county staffer, who didn't inform him he was required to be there. He maintained the request by Valparaiso Events didn't ask for the entire courthouse grounds and that since their request was submitted after, the Northern Indiana Atheists should be able to use the courthouse grounds.
McClure compared their request to the one made by Courtside Ministries, which required an attorney for discussion. Moss said he wanted equal access and approval for the date because he applied first.
"I'm not up here to propagate a problem," Biggs said. "You want to be there the same time they're there for reasons ... I'm not going to promote you being there the same time somebody else is there, for what I believe you're there, to cause trouble."
The topic was continued until next meeting with McClure assisting in negotiating. Comments made by Commissioner Jeff Good, R-Center, and Biggs after the motion was made resulted in more arguments between Moss and the commissioners.
Be the first to know
Get local news delivered to your inbox!