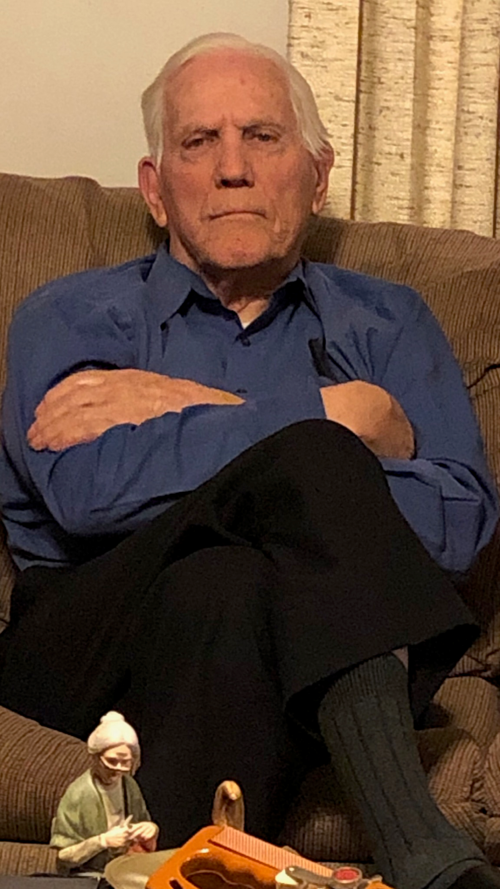 PORTER TWP. — Four days after a family reported an 86-year-old man left his house on foot, the search continues. Police said the man, who may be wearing no shoes, is believed to be in danger.    
Family members said Zachariah "Wayne" Lee has Alzheimer's disease and dementia and is often confused about where he is. 
Lee is believed to have left his home in Porter Township on foot about 1:30 a.m. Saturday.
Mandi Armalius, Lee's granddaughter, said the man evaded the house's alarms and locks and slipped out after everyone went to bed. Police and family checked everywhere in the surrounding area including outbuildings, barns and woods, Armalius said. She said it's possible her grandfather may be trying to get back to his childhood home — a place that sticks out among his murky memories.
"My grandma is worried sick," Armalius said. "Every time we try to get her to eat, she starts crying worrying about how hungry he's got to be. She thinks he may have memories of his home living in Kentucky as a kid. He has property out there that he used to visit every year until my grandparents health got too bad. He hasn't talked about Kentucky in years but it could be somewhere he's heading to. Who knows?"
Helicopters and drones scanned the Region on Saturday in search of Lee. Porter County Search and Rescue, District 1 Search and Rescue, a Lake County Sheriff's helicopter and the Jasper County Sheriff's drone team were out en force trying to find the elderly man.
On Sunday, officers responded to reports of two possible sightings. One person told police they believed they saw Lee walking in Lake County; however, officers and a police dog did not find him after scouring the area.
Another sighting placed Lee at Barnes and Nobles in Valparaiso, but upon reviewing surveillance images it was determined the man seen was not Lee.
Active searches have been called off; however, the family and volunteers are still searching and police will continue to respond to any sightings of Lee, Porter County Sheriff's Cpl. Benjamin McFalls said. 
"He gets very confused easily so we don't know what happened or where he might be," Kathy Lee, his former daughter-in-law, said. 
Kathy Lee said the man's home is in the area of Porter Township near Lake Eliza off State Road 2. 
Armalius asked those in the surrounding area to check their outbuildings and unlocked vehicles for her grandfather.
"He doesn't remember hardly who any of us are anymore and there is no telling what is going through his mind to make him walk out into the cold in the dark like this," Armalius said. "I just hope and pray that he's somewhere warm and safe and the right person finds him and is able to help him get back home."
Area hospitals have been checked and Lee doesn't have a cellphone, according to a news release.
Lee is 5 feet, 6 inches tall, weighs 176 pounds and has white hair and blue eyes. He is believed to be wearing a blue, long-sleeved dress shirt, navy blue dress pants, a tan winter coat with a large collar and no shoes, the release states. Kathy Lee said she believes he was also wearing a black fedora hat. 
Anyone with information on the missing man is asked to contact Porter County police at 219-477-3170.
Be the first to know
Get local news delivered to your inbox!