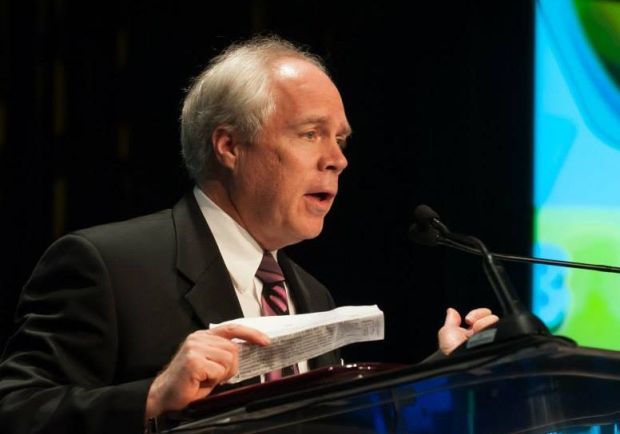 VALPARAISO | Porter-Starke Services received the Best Practices Honor from the American Psychological Association at the APA's annual Psychologically Healthy Workplace Awards ceremony in Washington, D.C.
The Valparaiso-based mental health agency was recognized for The Inspiration Project, designed to inspire people to advance the health, balance and hope of the community. Based on the This I Believe writing model, it invites people to share stories from their life that illustrate core values or beliefs.
"We wanted to give life to the words of our mission, vision and values as we strive to make Porter-Starke Services the best place to work and the best place to receive care," said Rocco Schiralli, Porter-Starke president and CEO.
Porter-Starke sponsored writing workshops in which employees shared their work with each other and the public. The Inspiration Project strengthens organizations by giving employees an opportunity to share what is important and meaningful to them with their colleagues. It's also an example of employee involvement, a component of a psychologically healthy workplace.
This I Believe was introduced by Porter-Starke to its employees and to other organizations in January 2012. In its first year, more than 150 employees participated, sharing their personal stories and helping bring the employees closer together. The agency is working with Lakeshore Public Media to record and broadcast locally written stories.
"Forward-thinking employers such as Porter-Starke Services are going beyond the typical wellness program to focus on a broader view of well-being," said David W. Ballard, head of the APA Center for Organizational Excellence.
"When an employer is truly committed to helping employees thrive, psychologically healthy workplace principles become ingrained in the very norms, values and beliefs that are part of the organization's culture. In turn, this helps employees perform at their best, on and off the job," Ballard said.
Porter-Starke was one of three organizations to receive Best Practices honors for this year after winning the Indiana Psychological Association state Psychologically Healthy Workplace Award to qualify for the national award.