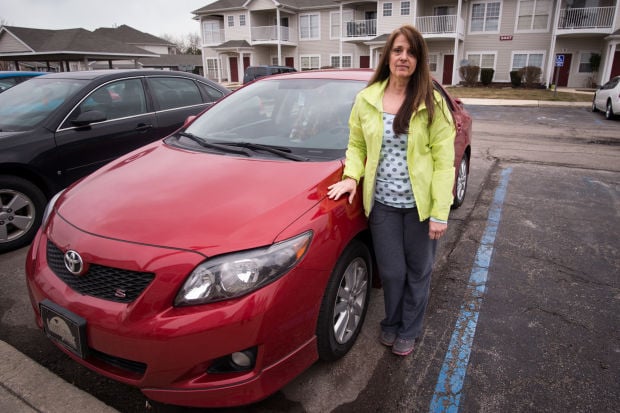 VALPARAISO | The Porter County prosecutor's office has dropped a felony fleeing charge filed against a Portage woman who drove less than a mile to lighted parking lot before pulling over for a traffic stop last month.
"At the time of the arrest, the officer had probable cause to support the filing of criminal charges," Porter County Prosecutor Brian Gensel said in a prepared statement.
"Upon review of the circumstances of the incident as well as information learned after the incident, it was determined that a dismissal of the charges was in the best interests of justice," he said.
The motorist, DelRea Good, was relieved by the news, but said she will remain concerned until the incident is completely removed from her record.
She fears the dismissal could show up during a background check and hurt her if she seeks a new nursing job.
The entire incident, including the arrest and treatment by the police officer, has also left her afraid to drive.
Good was taken into custody and charged with a felony count of resisting arrest after slowing her vehicle, turning on her emergency flashers, waiving her arm out the window and driving less than a mile to the lighted parking lot at the Kohl's store in Portage before pulling over for Porter County Sheriff's Department Patrolman William Marshall at 11:21 p.m. March 20.
She told the officer, and later The Times, she did not immediately pull over along the dark section of County Road 500 West (Airport Road) because -- as a 52-year-old woman traveling alone -- she was concerned for her safety.
The Porter County Sheriff's Office on Monday issued a statement supporting the decision of the prosecutor's office.
"After a review of the circumstances surrounding Ms. Good's arrest, the Porter County Sheriff's Office supports Porter County Prosecutor Gensel's decision to drop the charges," according the the written statement.
"We would like to reiterate if you are ever being stopped by a vehicle that you do NOT believe is a police vehicle, then drive to a safe and well-lit area before you stop. The Officers of the Porter County Sheriff's Office are dedicated to protect and serve our citizens."
A speeding ticket remains in effect, Gensel said.
News of the arrest went viral online last week, resulting in coverage and commentary from around the world.
Good said she was thankful for all the support she received from so many people and was also grateful to her attorney, Bob Harper.
Harper said he believed Good was not guilty all along and was also thankful and relieved for the move by prosecutors.
It is very stressful to face a felony charge, he said. Harper said he will seek to have Good's record sealed, so the incident does not show up during any non-law enforcement background checks.