VALPARAISO — Twenty-nine years ago, Lori Utesch went to a party.
The then-16-year-old anticipated a fun night with friends — maybe a hangover the next day.
Instead, Utesch was raped by the party's host.
After several drinks, she began to feel the alcohol's effect on her 100-pound body. Her vision started to blur and a wave of nausea hit. It was time to go. She needed to find her friends.
"I was using the wall to hold myself up," Utesch recalled. "And that's when the host of the party came out of the bathroom and saw me. He got a big smile on his face and said, 'Wow, you look like you could use a break.' I couldn't disagree with him at that point."
Utesch said he led her to a nearby room that smelled of his cologne. He told her to lie on the bed so she could sober up and go home. He then closed the door as she shut her eyes.
But something made her open them. The host, a 19-year-old, was still in the room.
At that point, the Region native said she knew what he had planned.
"I wasn't coherent enough to say anything. I couldn't talk, and I was absolutely petrified," Utesch said. "He raped me, and then as quietly as he came in, he just left the room."
Adrenaline kicked in, but she wasn't able to sit herself up and had to crawl to the doorway, where her friends found her after she called for help.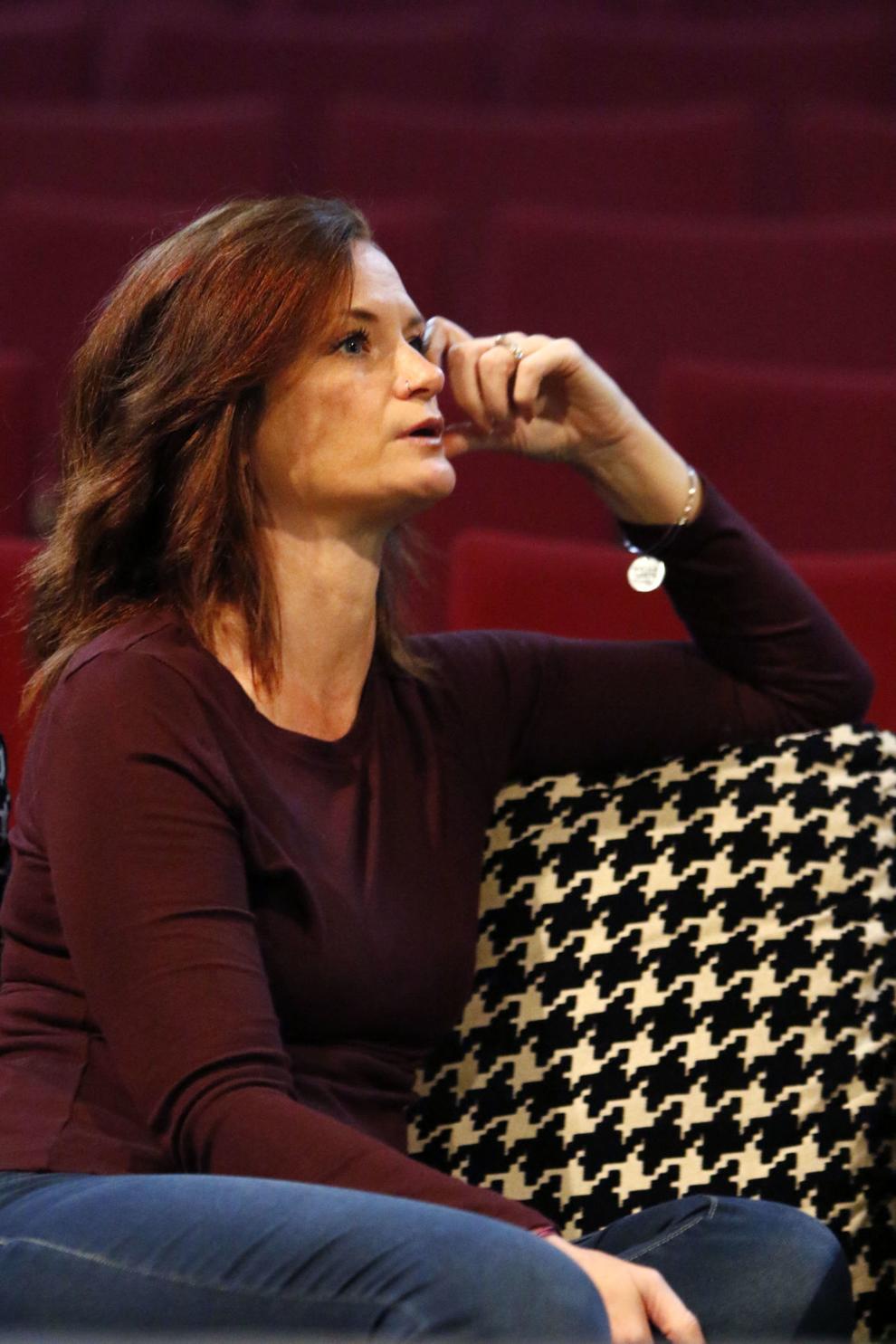 They pulled her into the same bathroom he walked out of moments ago. She told them what happened in between sobs, and they made a plan to leave the house.
But as the four girls walked outside, a familiar face appeared.
"I saw him coming from my right," Utesch recalled. "He stood in front of me and said, 'I'm so glad you guys came tonight. It was so nice to meet you.' Then he gave me a kiss goodbye."
For decades, she kept the story of her rape a secret from friends and family, including her husband until recently. Utesch was consumed by guilt and shame, which left her mute on the assault. But her silence could only last for so long.
On Saturday, the 45-year-old will discuss the attack and share her path to self-acceptance at a forum-style event she created called We Too ... Journeys of Resilience. It will offer those with similar stories a chance to talk about their experiences in a safe, nonjudgmental environment in hopes of destigmatizing sexual assault and facilitating change.
"If I was going to come out of the dark and tell my story, then I was going to shine bright like a diamond," Utesch said. "So many people are still so afraid to talk. Well, maybe me talking helps them find their voice. … This is starting small. We're in Valparaiso, Indiana. We're not a big city, and we're not going to make a lot of press. But you have to start somewhere, so we're starting somewhere."
'Who's going to believe me?'
In days following the rape, Utesch recalls little. She returned to school and tucked the incident aside, burying it deep within her psyche. The only people aware of the attack were the three girls who were with her at the party, but they still never discussed what happened.
A year after the assault, Utesch learned one of girls went on a date with Utesch's attacker two weeks after the party. She was dumbstruck. How could her friend do this when she knew what he did? When she saw how it affected her?
"Oh, I didn't think he actually 'raped you' raped you," Utesch recalled the friend saying. "And I thought, if one of my best friends could do that, then who's going to believe me? No one."
Post-traumatic stress ate away at her and acted as a constant reminder of the assault, said Utesch, whose parents died before she could tell them. She found herself battling toxic relationships and addiction.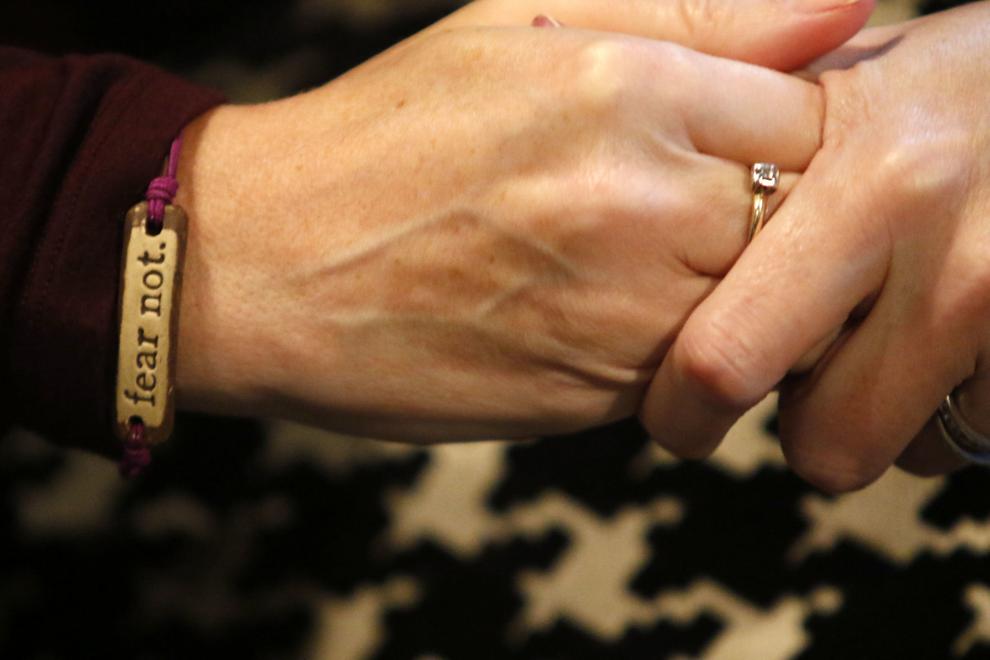 In her 30s, Utesch realized things needed to change.
"I had to take a look at myself and say, 'You're not going anywhere if you continue,'" she said. "It was incredibly difficult. It took me a minute to realize that I had control not only over my own actions, but the actions of others who affected me."
Utesch started to surround herself with people who inspired and supported her, which prompted her to begin to discuss what happened to her in that bedroom. She also pursued higher education with the end goal of helping police employ better tactics when dealing with sexual assault victims.
"All of the immediate responses when someone is sexually assaulted are mostly negative. It's embarrassing how much we victim shame. 'What were you wearing?' 'How much did you have to drink?'" said Utesch, who has worked with offenders at Westville Correctional Facility. "There is no justification for rape. It has nothing to do with us and has everything to do with the person who assaulted us. But they need help just as much as we do. Their pain came from somewhere, and our pain came from them."
'The recovery is the rest of our lives'
Utesch now is enrolled in a master's degree program at Purdue University Northwest in Hammond, where she studies clinical mental health counseling.
"In our classes, we are all very open — some more than others," she said. "At this point in my life, I've been through enough and processed enough that I'm very open and honest."
In addition to her studies, Utesch also is president of Psi Upsilon Chi, the PNW chapter of Chi Sigma Iota International Honor Society. This required her to create one major fundraiser during her term. Earlier this year, she proposed Saturday's We Too forum as that project to her faculty supervisor and the chapter's other officers. All agreed.
"It's been a roller coaster ever since," she said. "We're all so ready to do this — petrified, but ready."
Once the event was greenlit, Utesch approached the Chicago Street Theatre in Valparaiso to see if it would serve as the venue. Again, she was met with zero resistance.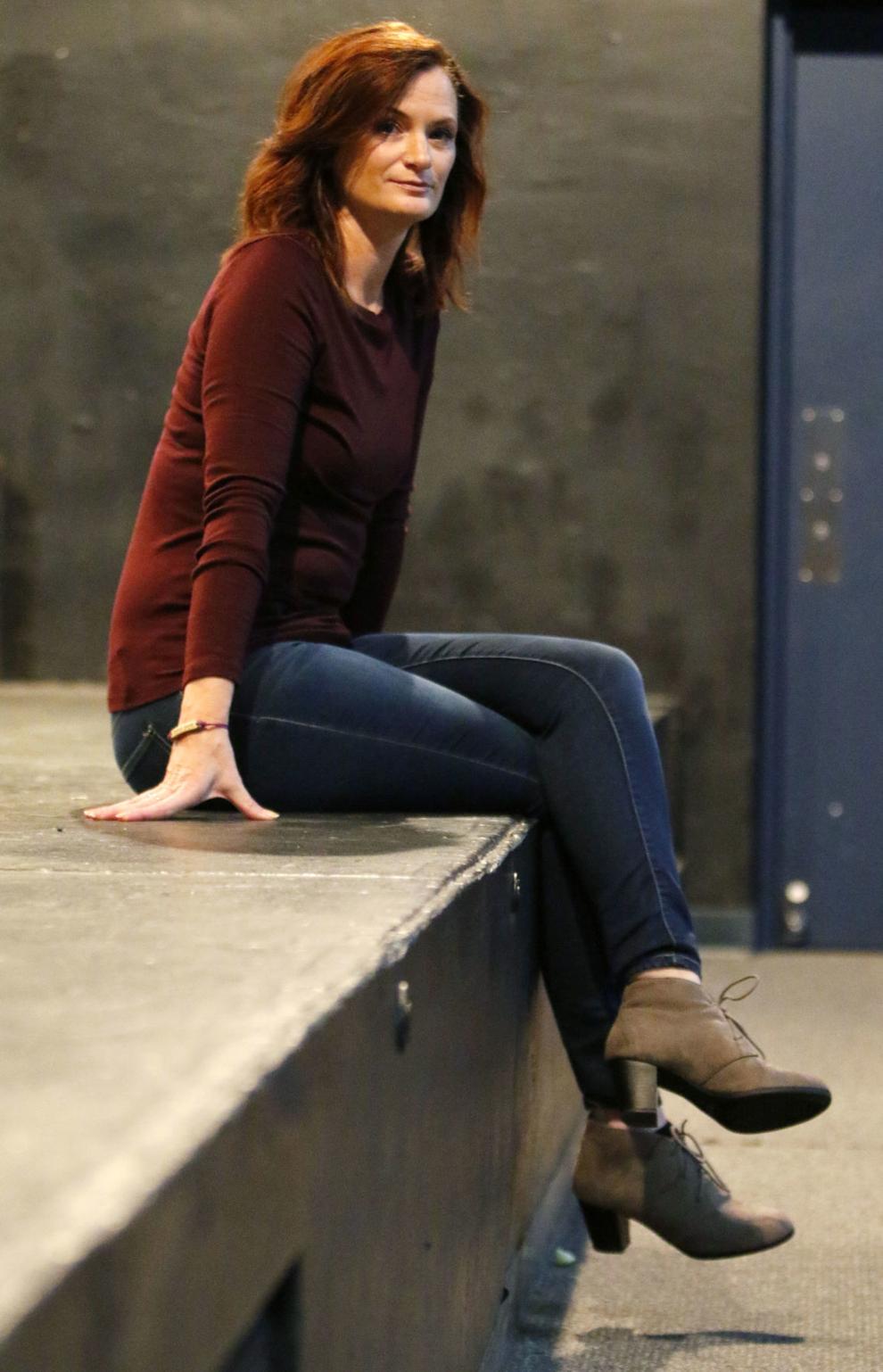 As of Friday, We Too has generated more than $2,000, which will be donated to the Chi Sigma Iota Scholarship Fund along with Saturday's proceeds.
The event showcases 10 speakers — including Utesch — with some of the stories being told anonymously by the Chicago Street actors.
"Even though it's not their own story that the actors are telling, it doesn't make it any less impactful," she said. "It doesn't matter who's telling it, just that it's getting told. … The assault is a matter of minutes, but the recovery is the rest of our lives and that's why it's important we focus on it."
Utesch, who will take the stage first at 7 p.m., said she never asked anyone to share their experiences. All volunteered after hearing what she had planned.
"I was just talking to my friends. 'Hey, I've got this thing in November. You've got to be there and spread the word,'" she said. "Just about everybody I talked to had a story of their own, and I had no idea. It was kind of a snowball effect. The more I talked, the more other people wanted to talk, and that's how we got here."
'We kind of have to speak for ourselves'
Some of the survivors pursued legal action in the wake of their attacks, while others didn't, like Utesch. But all were just as deeply affected and determined to change the narrative surrounding sexual assault, which is why they are bringing their stories to light.
Utesch said she chose the title We Too in reference to the #MeToo Movement — a campaign she believes consisted primarily of celebrities with "PR teams and a built-in media following."
"I admire every celebrity who comes out because they are just normal people who had horrible experiences, but it takes their fame and celebrity-status to get other people talking. … It's not enough. The everyday people have to be talking, and we're a much bigger number," she said. "We too in the smaller cities have stories that are just as devastating, that are just as painful, but are just as inspiring and reflect our resilience just as much as any other story, and we kind of have to speak for ourselves."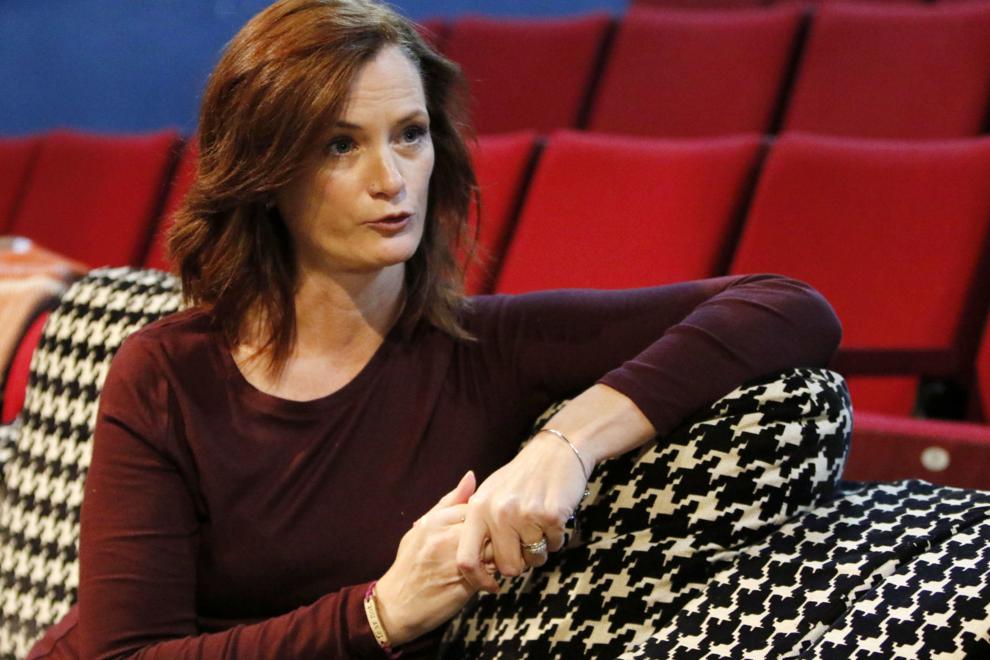 The Rape, Abuse and Incest National Network reports one in six women will be the victim of either an attempted or completed rape at some point in their lifetime. For men, that number is one in 33. In the United States alone, a person is sexually assaulted every 73 seconds.
Utesch believes those numbers — which will be shared with those attending Saturday's event — are unacceptable, and she's determined to change things. We Too is just the start.
"You get robbed, you're a victim. You get carjacked, you're a victim. You get kidnapped, you're a victim. There are all these crimes where you're considered a victim. But if you get sexually assaulted, you're an accuser. What is the difference? I still had no choice in the matter," she said. "When people think about sexual assault, they hear that word 'sexual,' and they imagine two people having sex. Nobody was having sex. We call it sexual assault because sex was the weapon that was used, just like we call it gun violence. … Rape isn't a dirty word, it's a crime."
This map features residential programs for domestic violence victims in Northwest Indiana. For a full list of locations in Indiana, visit the …
"There are all these crimes where you're considered a victim. But if you get sexually assaulted, you're an accuser. ... We call it sexual assault because sex was the weapon that was used, just like we call it gun violence. Rape is not a dirty word, it's a crime." — Lori Utesch