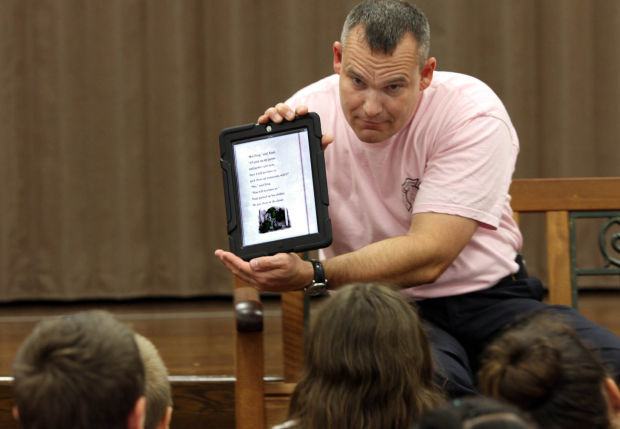 PORTAGE — Longtime Fire Chief Tom Fieffer has stepped down.
Fieffer will remain on the department as a captain, according to a written statement Tuesday from Mayor James Snyder. Assistant Chief Tim Sosby will lead the department in an interim role.
Fieffer has been on personal/medical leave since last fall. He has served with the department about 26 years.
"Portage has been well served by his incredible leadership. His leadership is not only felt in Portage and the Region, but Tom has also made an impact on fire departments across the state," Snyder said. "Chief Fieffer was always on the front lines fighting for his men and women in uniform, making sure they were receiving raises and on the cutting edge of safety in all areas."
Snyder said under Fieffer's leadership the city has the "best looking firehouse" in the state, new ambulances and state-of-the art fire engines. Snyder also credited Fieffer for taking the lead in getting all Porter County fire departments on the 800 megahertz radio frequency and saving the city $1 million by using a Medicare reimbursement program. Fieffer has also served as the city's information technology person.
"It's been a great pleasure to lead the Portage Fire Department for the last nine years," Fieffer said in a statement. He was appointed chief by former Mayor Olga Velazquez in 2010.
"We set out with a list of goals, and I'm proud to say we have accomplished all of them," Fieffer said, crediting the city and department administration as well as rank and file for accomplishing the goals.
"I'm grateful to be part of the best team in the fire service, and I look forward to getting on the fire engine and serving the citizens," Fieffer said.