BURNS HARBOR — All eastbound lanes have reopened on Interstate 94 after a crash between two semitrailers left cocoa powder, lithium batteries and jugs of pool chemicals strewn across the roadway early Friday, police say.
The trucks collided about 3:40 a.m. as one attempted to pass the other, which was parked on the shoulder, police said. But the trailer ended up clipping the stopped semi, with both losing their loads.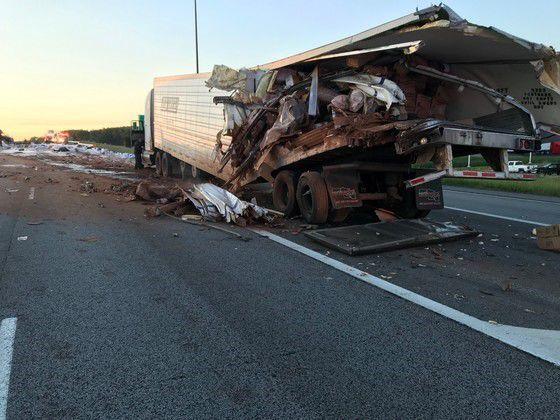 While the accident didn't cause any injuries, all lanes were closed for extended clean-up that caused "a pretty nasty traffic back-up," which is still present in the area. Since the jugs of pool chemicals didn't open, hazmat officials were not called in, police said.
"It's just a mess," Cpl. Eric Rot said earlier this morning. "Cocoa powder is everywhere."