PORTAGE — ArcelorMittal accepted responsibility for a chemical spill earlier this week that released cyanide into Region waters, killing fish and closing several Lake Michigan beaches.
In a statement released Friday night, the company said the incident happened "despite having safeguards in place and conducting regular sampling in accordance with permits."
"We are working closely with state and federal regulatory agencies to address the situation and to prevent its reoccurrence," the statement added.  
The Indiana Department of Environmental Management directed ArcellorMittal to identify the cause of the exceedances, and ArcellorMittal told IDEM that its blast furnace closed water loop station failed, according to the statement. Cleanup efforts should be completed by Saturday. 
The Portage Port Authority, a local marina development and various individuals are teaming up to sue ArcelorMittal, put people at risk and disrupted business and recreation.
The group is filing notice of their intent to sue for violations of the Clean Water Act, attorney Thomas Dogan said.
The list of plaintiffs include Marina Shores at Dune Harbor, which bills itself as a marina and residential waterfront development in Portage.
The site was forced to shut down its gas dock this week and send its employees home as a result of the contamination that led to a large fish kill in the local branch of the Little Calumet River, Dogan said. Employees fear they were exposed to the chemicals while collecting the dead fish this week and disposing of them in a fish grinder, he said.
"What did they breathe?" he asked. "What went through their skin? How did it affect them?"
Dogan said he is also representing individual boaters, beachgoers and those who fish in the area.
"The plaintiffs are piling on rapidly," he said.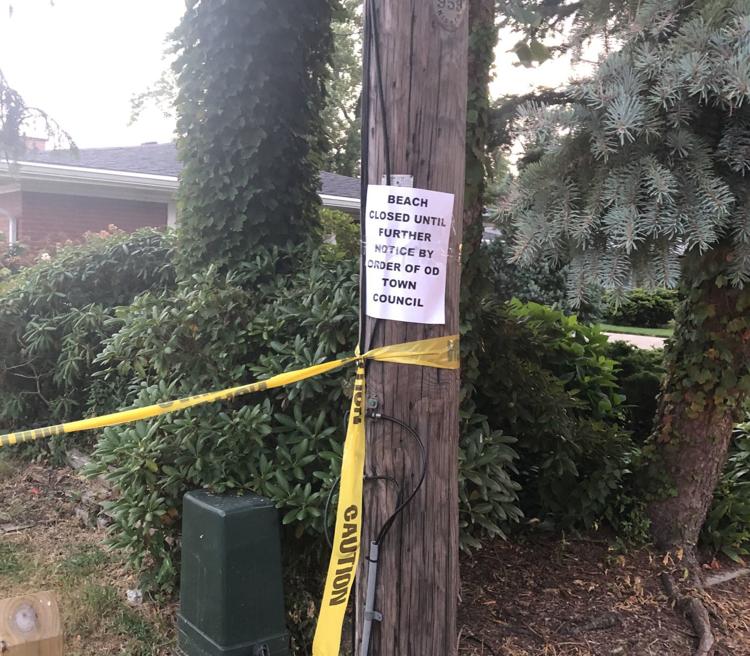 The company revealed Thursday it found levels of cyanide and ammonia in the local branch of the river near its Burns Harbor plant that exceeded permitted levels.
IDEM said the company exceeded the daily maximum limit for total cyanide and ammonia-nitrogen, which "appear to be the cause or a significant contributing factor to the mortality of the fish observed on the East Arm of the Little Calumet River."
"IDEM has requested that the facility initiate a spill response along with increased monitoring of its outfalls to the Little Calumet River," the agency said. "IDEM and DNR (Indiana Department of Natural Resources) ask residents to continue to avoid this area while cleanup and mitigation efforts are ongoing."
Portage Mayor John Cannon accused state environmental officials and others Friday of waiting several days before notifying the city of the contamination that resulted in a large fish kill, closed beaches and precautions with drinking water.
"Mayor Cannon holds ArcelorMittal responsible for this event, and also parts blame to IDEM for not informing the City of Portage until several days after the first incident," Cannon said in a press release.
He said IDEM and others were made aware of the problem Monday, but the city was not informed until Thursday.
"The Mayor is calling for action to be taken," Cannon said. "Further, the City of Portage will be taking aggressive action with the EPA (Environmental Protection Agency) to ensure the breakdown of communication, like this, does not occur again."
Dave Benjamin, executive director of the Great Lakes Surf Rescue Project, said there were no warnings for surfers to stay out of the water Thursday.
Keep reading for FREE!
Enjoy more articles by signing up or logging in. No credit card required.
"And now they are concerned about long-term health risks of this possible exposure," Benjamin said.
IDEM said in a statement Friday that both it and the DNR investigated a report on Monday and found one "distressed" fish in the East Arm of the Little Calumet River. The agencies received more reports of dead fish on Tuesday, and on Wednesday observed a "significant" fish die off.
Then on Thursday "IDEM was notified by ArcelorMittal that they had violated the daily maximum limit for total cyanide," the statement read. "When IDEM received this information, agency staff alerted local media, environmental organizations, and local officials including Indiana American Water and the mayor of Portage."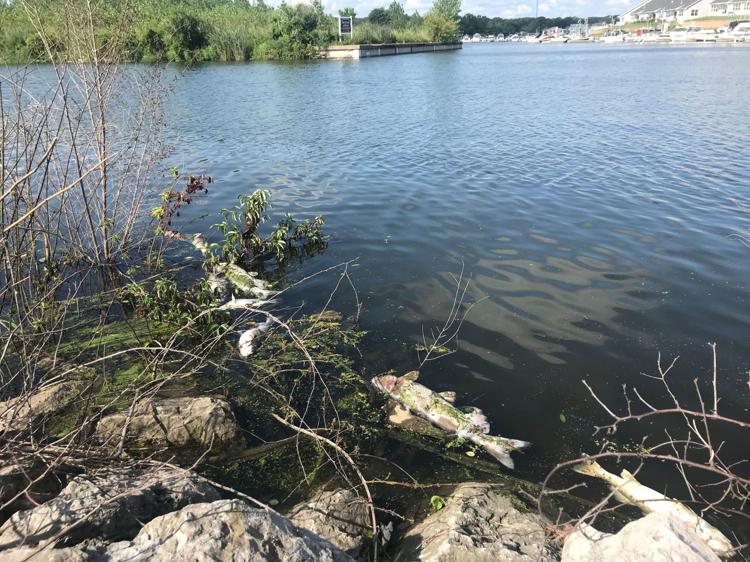 ArcelorMittal also reported that upon learning Wednesday about the presence of oil at the nearby Port of Indiana-Burns Harbor, it deployed a containment boom and a vac truck pulled material from the waterway. A spill removal firm was brought in, which confirmed none of the oil went beyond the port into the open waters of Lake Michigan.
"Vessel traffic at the Port of Indiana was halted for a few hours and resumed once the spill was contained," according to ArcelorMittal. "The quantity and source of the oil are both unknown at this point in time, though it was contained in a timely manner."
IDEM is awaiting the results of testing done on water samples from the area in question, Public Information Officer Barry Sneed said Friday morning.
Indiana American Water, which provides drinking water to much of the Region, said it restricted water intake at its nearby Ogden Dunes filtration plant as a precaution, but had found no sign of contamination during real-time monitoring.
The National Park Service closed the Portage Lakefront and Riverwalk beach area and water out to 300 feet until further notice, and the nearby town of Ogden Dunes closed its beach.
"All other national park beaches and trails remain open to the public, including trails at Portage Lakefront and Riverwalk," according to a press release from Indiana Dunes Tourism.
Lake Station resident Janice McMullen told The Times when she arrived Wednesday morning at her boat in the Marquette Yacht Club, she noticed emergency officials gathered at the nearby Sammie L. Maletta Public Marina.
McMullen said she didn't think much of it until she looked down into the water and saw a large number of fish belly up and swimming in circles.
"There are dead fish everywhere," she said Thursday morning. "They're up on shore, under the docks. I'm saying there are probably hundreds of fish."
Indiana American Water Company operates treatment plants in Ogden Dunes and Gary, both of which feed water into the same system that serves customers throughout the Region, External Affairs Manager Joe Loughmiller said when contacted by The Times earlier Thursday.
"We have spoken with a representative from the (Indiana Department of Environmental Management) emergency response team on site and are awaiting additional information from them as their investigation progresses," he said.
McMullen said it appeared to her the seagulls in the area were avoiding the water. She was surprised that with the emergency response Wednesday there had been no official announcement sooner of the problem. She said this concerns her because she and others swim and fish in the area.
ArcelorMittal said they have begun a daily sampling schedule and will report the findings to IDEM, in which they will be available to the public. 
Staff Writer Anna Ortiz contributed to this report.
Check back at nwi.com for updates to this story.