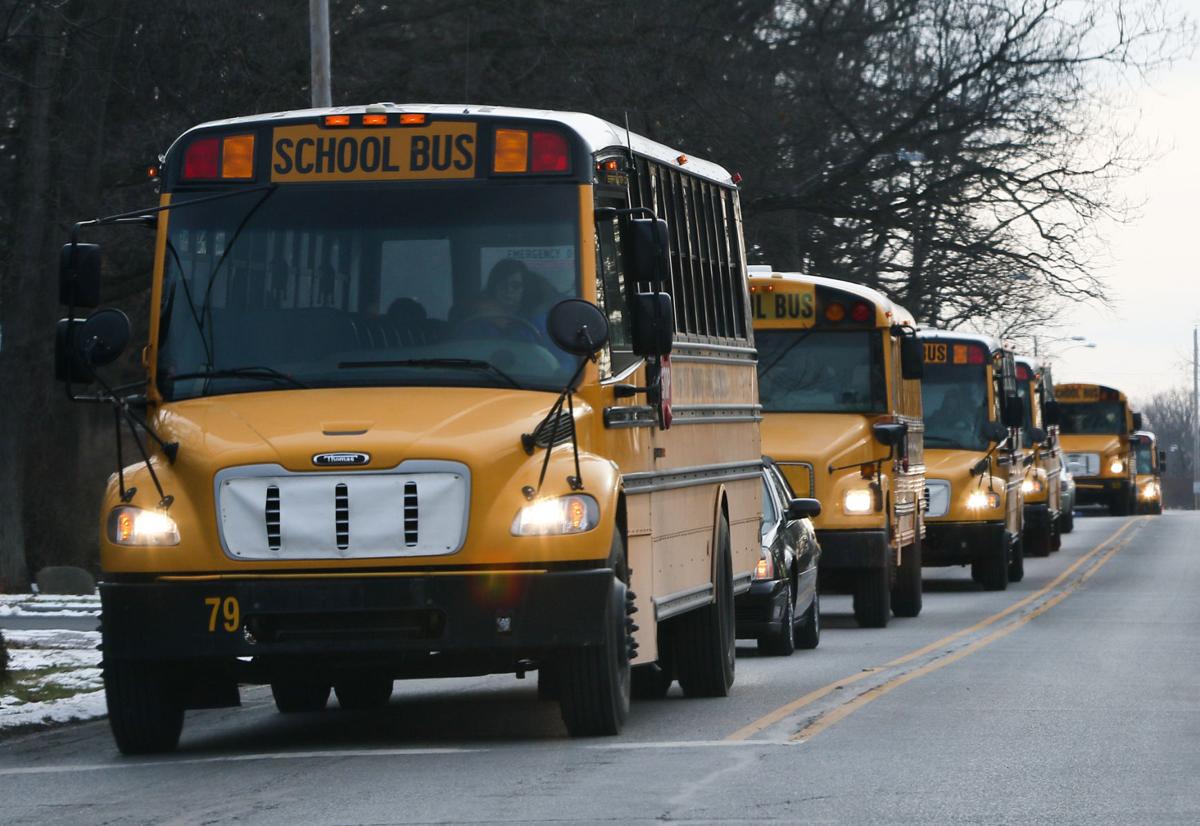 PORTER — There were no injuries when a school bus carrying three students sideswiped another vehicle Thursday morning in the Porter Cove subdivision, police said.
The bus was turning at the intersection of David Boulevard and Commodore Lane at 7:34 a.m. when it sideswiped a black SUV, Porter police said.
No details were yet available late Thursday on the amount of damage to the vehicles.
The Duneland School Corp. Transportation Department declined to comment.