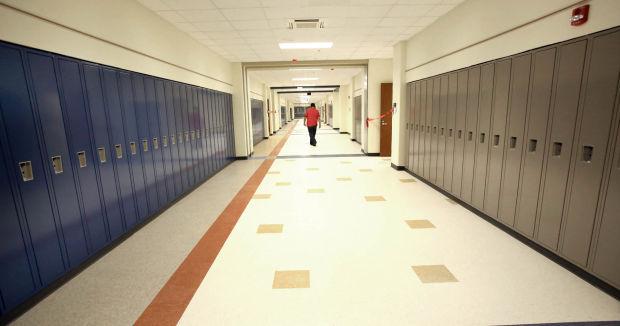 VALPARAISO — A Ben Franklin Middle School teacher has been accused of "inappropriate communications" with a student.
In a statement Monday, Associate Superintendent Julie Lauck confirmed an allegation of "inappropriate conversations between a teacher and a student" was brought to the administration's attention on Jan. 31. The incident reportedly happened three years ago.
Lauck said the conversations were via instant messaging.
Lauck, in a written statement, said the administration placed the teacher on a leave of absence and has since confirmed the "inappropriate communications" did take place. The teacher has been employed with the school district since 2006.
Valparaiso Police Department Sgt. Mike Grennes said the department has been notified of the incident and has opened an investigation into the matter.
"The Valparaiso Community School Corporation is bound by legal restrictions on what we can say, but do want to inform you that a recommendation will be made to cancel his teaching contract," Lauck said. 
Lauck said BFMS Principal Jeanie Sienkowski and teachers are working to minimize any loss of instructional time for students.
"Please know that we take the safety of our students seriously," Lauck said. "Additionally, we strive to maintain the integrity of our dedicated teaching staff."