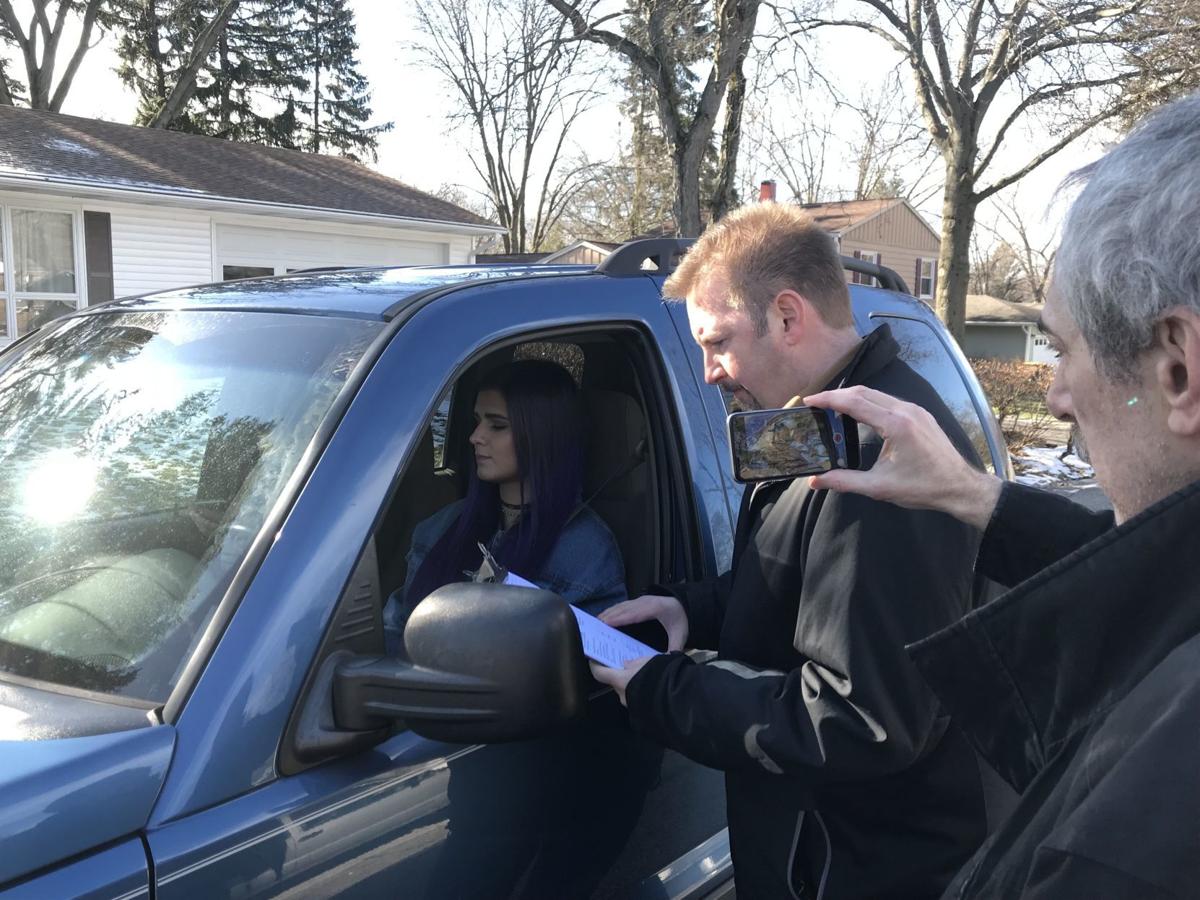 VALPARAISO — Washington Township High School senior Haynen Johnson, 17, won the fourth annual Drive Safe Chicago PSA Contest.
Johnson, a student in the Porter County Career Center's video production class, will receive a $2,000 prize from The National Road Safety Foundation. His 30-second public service announcement on distracted driving will debut at the Chicago Auto Show before airing nationwide on more than 150 TV stations, according to a news release from Drive Safe Chicago.
Johnson's winning video, titled "Tasteless," shows a teen eating a burger and having a soft drink while he tries to drive. As he juggles the food, he drops the drink and reaches down to pick it up. We hear a car horn honking and the driver looks up in horror as he says, "Whoa!"
The screen goes black as the words "Distracted Driving is Tasteless" come up.
All three of this year's finalists are students at the Porter County Career Center. The runners-up are Cheyanne Montozzi, 18, of Hebron, and Lauren Royter, 17, of Kouts.